We're all familiar with the adage "actions speak louder than words." It is clear, however, that this is a foreign phrase to the Harper government. How else to explain the glaring dissonance between International Development Minister Christian Paradis' recent remarks at an international conference on aid effectiveness in Mexico on Canada's "commitment to protect and promote an enabling environment for civil society," and his own government's pursuit of the exact opposite?
Since 2006, any group that dares to think and act independently -- instead of offering unwavering support for the Conservatives' misguided environmental, foreign aid and development policies -- has been aggressively targeted. Worse yet, the Conservatives are using government agencies to carry out their dirty work.
Tides Canada, the David Suzuki Foundation and Environmental Defence are among seven prominent environmental NGOs which have been critical of the Conservative government and were subsequently targeted for Canada Revenue Agency (CRA) audits. Tides Canada has been vocal in its opposition to the government's priorities, including the Northern Gateway pipeline and other projects. It's more than coincidence that, in 2012, an organization run by former Conservative staffers demanded that these three organizations be investigated by CRA. Then Natural Resources Minister Joe Oliver wrote an open letter accusing environmental charities that questioned a resource extraction project of having a "radical ideological agenda".
Minister Paradis said in April that women's organizations in particular need to be supported. Yet since 2006, the Conservatives have also defunded women's civil society organizations that worked on research and advocacy work, including many working on women's health issues. And some Canadian civil society organizations that do work for women overseas, such as Match International, have also seen their funding cut.
The words "enabling environment for civil society" must mean something different to Minister Paradis than they do to the rest of us. His message does not reconcile with the Harper government's methodical actions to silence progressive civil society organizations with a disturbing combination of funding cuts, reputation assassination and appropriation of government agencies for their intimidation scheme.
The International cooperation sector provides an illustrative case in point. Thanks to the Conservative government's denial of funding requests, dozens of Canadian NGOs working in international development have been forced to shutter their doors and lay off staff. Organizations such as Development and Peace and the Mennonite Central Committee saw their funding reduced after calling for better regulation of Canadian mining companies' operations abroad.
The Conservatives' attempt to bully KAIROS Canada into submission is another example. They launched an attack on this well-respected international development organization and cut their funding as punishment for daring to challenge the Conservative government's reckless policies.
These attacks on civil society damage the fight against global poverty itself. Indeed, more broadly the Conservatives seem to have made it their mission to diminish Canada's role as a leader in international development. They cut Canada's foreign aid budget by 7.5 per cent and allowed nearly $300 million to lapse in 2012-2013 alone.
Canada's former role as a principled, independent member of the international community has long been the cornerstone of our greatest accomplishments on the world stage. Canadian civil society organizations have been central to these accomplishments. But our legacy of international responsibility has been profoundly tarnished by the Conservatives.
Canada has been reduced to empty words, which our international partners have clearly begun to notice. As Secretary-General of the Association of Southeast Asian Nations, Surin Pitsuwan said, "The goodwill is there, the name is there but you don't see the sustained effort of trying to project it out." The Ministers' words in Mexico were a pleasant surprise, but to have any credibility Conservatives will have to start walking the talk and end their attacks on Canada's NGOs.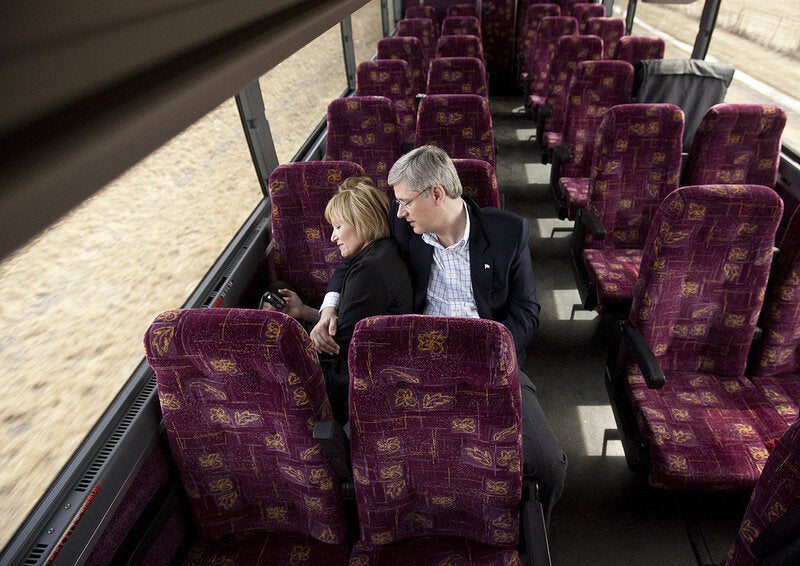 Memorable Stephen Harper Pictures