The Cranberries' Dolores O'Riordan has revealed she was a victim of sexual abuse as a child.
The singer told the Irish Independent the abuse took place between the ages of eight and 12 near her home county of Limerick, Ireland. O'Riordan said the person who molested her was in a position of trust. As O'Riordan was born in 1971 the time period would be somewhere approximately between 1979 and 1983.
"It is cleansing," she said in the interview for the publication's LIFE magazine. "I never really talked about it before because I, actually, wasn't able to, to be honest with you. It took years and years of counselling. It is something that I carried forever. There is a great sense of a great burden off my shoulders. I feel it is going to help me by opening up and just confessing to all of those people who bought my albums and that love me."
O'Riordan refused to reveal the person responsible for the abuse but also said she never revealed what happened to her father who suffered brain damage in a 1968 bike accident. "My father would have killed him had my poor father not been retarded," O'Riordan said according to an article in RSVP Magazine.
The singer said coming to terms with what happened also came from her family, including her three children Taylor, Mollie and Dakota. "It gets hard as well when you have daughters because you get flashbacks when you're with them and when you are watching them," O'Riordan said. "You wonder how can anyone get satisfaction in any way -- you know? The kids were actually completely elemental in my healing process."
The admission was lauded by Ellen O'Malley-Dunlop, CEO of Ireland's Rape Crisis Centre. "I think she's shown tremendous courage and great generosity in speaking out, because when people like her talk about the terrible trauma inflicted upon them, it encourages others to come forward," she said.
O'Riordan released her last studio album in 2009 entitled "No Baggage" but recently became a talent coach on the Irish television series "The Voice of Ireland." The Cranberries meanwhile reunited in 2009 and released a new studio album "Roses" in 2012. So far none of her fellow bandmates in The Cranberries have commented regarding the singer's admission.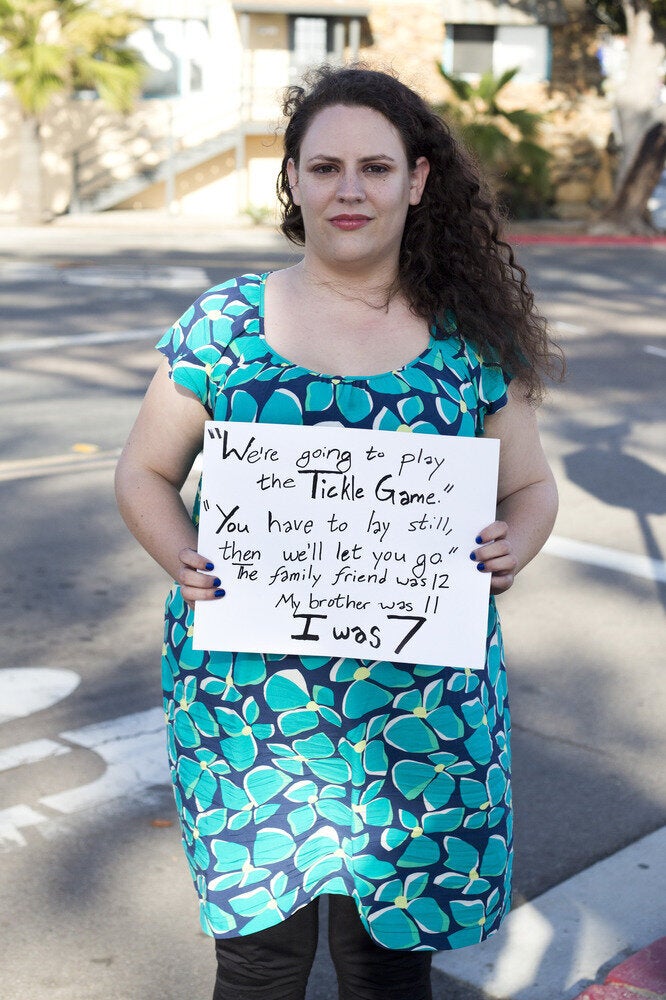 40 Powerful Images Of Surviving Sexual Assault
Popular in the Community