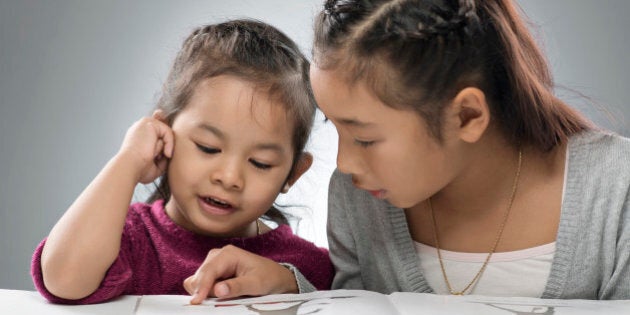 Harry Potter, The Hunger Games and City of Bones may have been made into blockbuster films, but they all started as books, and none of them were "just for kids." Expand your family library by picking up these classics, perfect for readers both young and older.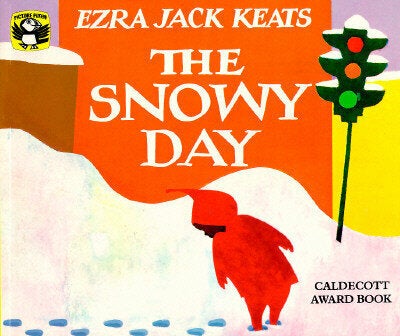 The Critic's List of Classic Books For Kids
The Snowy Day by Ezra Jack Keats
Four-year-old Peter experiences his first snowy day. His mother dresses him up and sends him outside where he makes tracks with a tree branch and explores his neighbourhood covered in the first snowfall of the season. This is perfect to give a small child who is about to experience their first snowy day.
Where the Wild Things Are by Maurice Sendak
This is the ultimate story about childhood, loneliness, imagination, and time-outs. Max's journey to the land of the Wild Things is colourful enough for repeat visits, but quick enough to be told in under a minute.
Love You Forever by Robert Munsch
The great part about this brilliant picture book is that it can teach your kids about family, growing up, and true love in under a dozen pages. It even has a song you can sing together! The troublesome part about this book is that it will reduce you to a teary, blubbering mess in front of your kids. Proceed with caution.
Green Eggs and Ham by Dr. Seuss
Call it the persistence of children's questions, or call it a lesson in trying something new but Green Eggs and Ham has been popular with children for 50 years. Would you like it in a house? Would you like it with a mouse?
Winnie-the-Pooh by A. A. Milne
As the Heritage moment tells us, there is a Canadian connection to this hunny-loving bear. Winnie-the-Pooh was based on Winnie, a Canadian black bear Milne saw at the London Zoo. The stories, set in the Hundred Acre woods, tell of Winnie and his friends and their adventures.
Anne of Green Gables by L. M. Montgomery
A Canadian classic and internationally loved --Anne and the Duchess of Cambridge have a huge following in Japan! The story of red-headed orphan Anne and her adventures as she grows up on Prince Edward Island is required reading for any child.
Freaky Friday by Mary Rodgers
Don't rent the movie, read the book instead (it's so much better than either version)! Annabelle wakes up one morning in her mother's body, and has to spend the day living her mother's life. She gains an appreciation of what her mother does… but how did their bodies switch? End your suspense by reading the book!
Jacob Two-Two Meets the Hooded Fang by Mordecai Richler
Jacob is so overlooked in his giant Montreal family that he has to say everything twice, just to be heard! After a misunderstanding at the grocery store, he finds himself tried and convicted to Children's Prison, overseen by cruel adults and the ruthless Hooded Fang. This book is a true Canadian classic that doesn't try to hide the flavour of its country of origin. Teach your kids some Canadian pride!
The Narnia Series by C.S. Lewis
A magical wardrobe transports the Pevensie children to Narnia, a world populated by talking animals that worship Aslan, a talking lion. These classic fantasy novels chronicle the tales of the Pevensie children (and their cousins, friends and others) as they adventure through the magical world. See also: The Hobbit and The Golden Compass.
Watership Down by Richard Adams
This is a timeless adventure story about rabbits that leave their home in search of a new one. They battle other rabbits, cats, and dogs as they make their way to Watership Down.
Alligator Pie by Dennis Lee and Frank Newfeld
For decades, this book of poems has delighted children with its sing-song rhymes. It even has a Mountie! Keep things fresh by reading a different poem every time; perfect for pre-nap reading!