One of the most important campaigns in Canada has nothing to do with politics. Choosing Wisely Canada is an initiative that aims to curtail the unnecessary tests and treatments in our health-care system. Started in 2014 by a team from the University of Toronto, Canadian Medical Association and St. Michael's Hospital, Choosing Wisely is part of a global movement that first began in the United States by the American Board of Internal Medicine Foundation. It now spans 20 countries across five continents and includes the majority of medical societies and associations, including those in Canada​​​​​.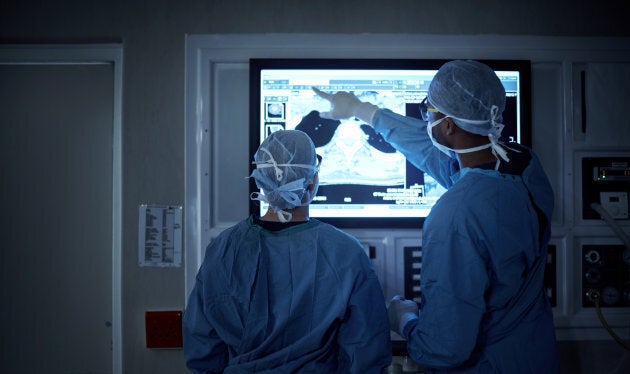 The evidence to support a reduction in wasteful diagnostic and therapeutic resources is clear and uncontroversial. The Canadian Institute for Health Information estimates that 30 per cent of health care, or nearly 1 million tests and treatments annually, is unnecessary. This is a staggering figure, and especially worrisome given Canada's growing health-care expenditure, which totaled $228 billion dollars — or 11 per cent of its gross domestic product — in 2016. A national effort to curb unnecessary testing and treatment not only makes medical sense, but is also economically prudent in the context of ballooning health care utilization.
Choosing Wisely hopes to achieve its goals through grassroots advocacy by publishing a series of practice recommendations for physicians based on peer-reviewed research. These recommendations, organized by specific specialties, are often based on meta-analyses of research already conducted in different areas of clinical medicine. Interestingly, many of the studies used to ultimately guide these recommendations did not collect data or outcomes on minority populations. In studies that did, most of the patients analyzed were Caucasian. It begs the question, is Canadian health care choosing wisely or merely choosing whitely?
Inexplicably, research data on minority and female populations is not collected in Canada — seemingly a theme in this country.
This is why it matters. The medical community has long ignored minority, female and low socioeconomic communities in its research initiatives. In order to combat this trend, the National Institutes of Health (NIH) passed the Revitalization Act in 1993 that mandated the appropriate inclusion of women and minorities as subjects in clinical research. Inexplicably, research data on minority and female populations is not collected in Canada — seemingly a theme in this country. Despite the lofty goals of the NIH, however, the research community has fallen well short of its intended demographic targets.
Clinically, this has significant implications. Studies have shown that a patient's race and gender play a large role in disease screening, diagnosis and management. For example, the Framingham Risk Score, which is considered the gold standard algorithm to predict a patient's 10-year risk of having a cardiovascular event, was primarily validated in the Caucasian population. Unfortunately, clinicians still rely on this tool and often apply it to minority populations despite it not accurately estimating their risk.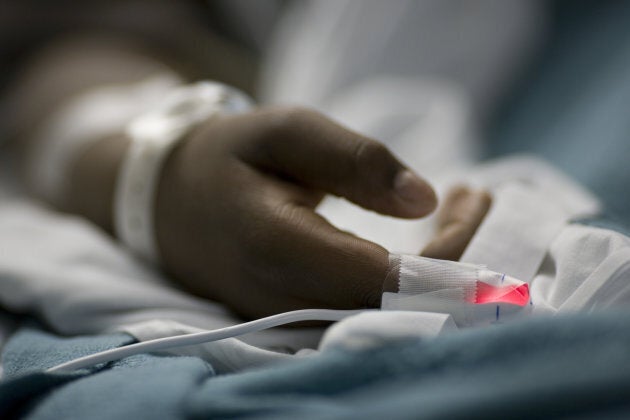 Similarly, research has shown that African American women suffer higher mortality rates from breast cancer relative to Caucasian American women. It has been hypothesized that they may be at higher risk from early onset disease, which may put them at a disadvantage when considering current screening guidelines. These illustrations demonstrate that our medical research infrastructure has focused on promoting the health of patients who are most often male, Caucasian and well-heeled.
These research biases are hard to shake because research is notoriously hard to conduct. It first involves identifying a clinical question, generating an hypothesis, developing an experimental protocol and securing funding. Subsequently, researchers need to navigate the important but Byzantine institutional review processes before addressing the challenges associated with subject recruitment, data collection and analysis. Ideal research patients are those who have the luxury of time and who are able to travel to downtown research hospitals for repeated evaluation. It is easy to see how this is unlikely to include a minority single mother working multiple jobs in Scarborough.
Our society will migrate away from a one-size-fits-all health-care paradigm.
Canada's Minister of Science, Kirsty Duncan, has recently called science sexist, but sadly stopped short of also calling it racist. She, did however, recently introduce the Equity, Diversity and Inclusion Action Plan in order to address the chronic under-representation of women, First Nations, visible minorities and persons with disabilities among Canada Research Chairs. This laudable effort should also dovetail with the minister's insistence — along with support from the newly installed chief science advisor — that taxpayer-funded medical research focus on all communities represented in our country and not just select groups. She could make significant strides in this area by following the NIH's lead with a Canadian version of the Revitalization Act.
In an era that will be increasingly dominated by big data genomics, artificial intelligence and personalized medicine, our society will migrate away from a one-size-fits-all health-care paradigm. Choosing Wisely will continue being an essential and vital initiative in helping to reduce unnecessary tests and streamline medical care in this country. Future iterations of its recommendations, along with any practice guidelines created, should endeavour to more comprehensively apply to and represent the great diversity of Canada.
Follow HuffPost Canada Blogs on Facebook