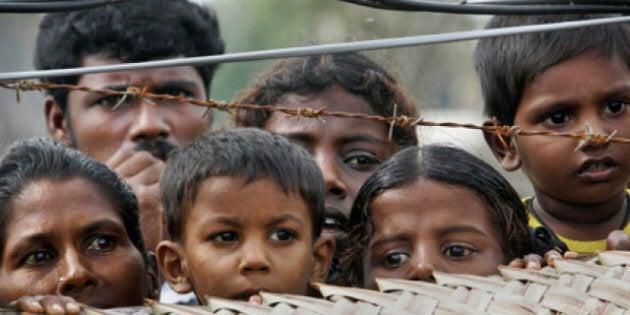 On Monday I was thunderstruck.
A friend sent me a link to a YouTube video showing a federal funding announcement to Toronto General Hospital by Cabinet Minister Joe Oliver. Well attended, nicely laid out, the press conference started out like any such event. However, within minutes of Minister Oliver taking the podium, something truly exceptional occurred; emergency room doctor Chris Keefer walked boldly up to the front of the room, and with a sense of purpose and determination stated:
"Mr. Minister, doctors in this country will not remain silent in light of the Conservative government's cuts to the refugee health program." He continued, "I am not alone; the Ontario Medical Association and the Canadian Medical Association all oppose these cuts."
Despite attempts by a hospital administrator to shut down Keefer's interruption, he nonetheless persisted. I've never seen anything quite like it. Doctors as a group rarely take such political action, yet here, despite everything, was a man of medicine standing up not only to his bosses at an important news conference but verbally confronting a federal minister.
What could have moved Dr. Keefer to step so far out of his comfort zone and take such aggressive action?
On June 26, bill C-31, alongside suggested cuts to refugees' health care will have final reading in the Senate. When it passes, as it most likely will, the progressive face of internationally respected refugee and immigration protection here in Canada will be forever altered.
Under the new federal rules, those claiming refugee status in Canada will lose access to life-saving drugs. This means that diabetics will be denied their insulin; those with serious heart conditions will be unable to access their medication; pregnant women with serious pre-natal complications will be unable to get proper medical treatment. Indeed as virtually all those associated with medical care in this country have warned, people may very well die as a result.
Keefer's is not a solitary struggle. Besides the OMA and CMA, many other professional health associations have spoken out. Last month, along with the aforementioned groups, the Canadian Pharmacist Association, the Royal College of Physicians and Surgeons, the Canadian Dental Association, the College of Family Physicians of Canada, the Canadian Association of Optometrists, the Canadian Association of Social Workers and the Canadian Nurses Association collectively sent a letter to Minister of Citizenship and Immigration Jason Kenny, virtually begging him to consider changes to announced health care policies.
"In order to ensure long-term fiscal responsibility, to ensure the health and well-being of Canadian society's vulnerable populations, and in order to uphold Canadian principles of compassion and inclusiveness, we as health care providers are asking you to revise or rescind this policy announcement."
These health and medical associations are certainly not rabble-rousers and rarely, if ever, come together in such force and numbers.
Both my parents were immigrants to Canada. They came here like many do today, with dreams of starting a new life. My father, the only Jewish survivor of his small Polish village, kept a picture of former prime minister Louis St. Laurent on the cash register in his small grocery store. It was a reminder of who it was that finally changed Canada's once-regressive immigration and refugee policies which tragically denied desperate Jews fleeing the Nazi onslaught entry to Canada.
Since that time, Canada has won praise internationally as a compassionate and sensitive country that opens its arms to the desperate, and provides the necessities of life to all -- even if in the end they do not meet the tests of entry.
And sadly there is more. Bill C-31 will also designate certain countries as "safe" meaning those who try to claim refugee status from these places will most likely be turned down. While many of these co-called "designated countries" or DCOs may look good on paper it's not always the case.
Take for example the Roma people, many of whom currently reside in Hungary. We know that the Roma in Hungary are harshly discriminated against. There is plenty of evidence demonstrating that the Roma face cruel treatment, are often denied housing and even medical care. There have been incidents of neo-Nazi extremists targeting the Roma in Hungary that has led to violence and even death. And let's not forget that government officials have even made common cause with Hungarian neo-Nazis to a point where world renowned philosopher Elie Wiesel has returned an award once presented to him by Hungary because he wants nothing to do with a regime that courts neo-Nazis. These very same Roma who today seek refugee protection in Canada face being returned to their plight.
Canada has always been a nation that embraced immigrants and refugees. The changes that come into effect at the end of this month return us to a time where insensitivity to our fellow human being permeated society. We ought not to allow this to happen. Be like Dr. Keefer and speak out.
Popular in the Community