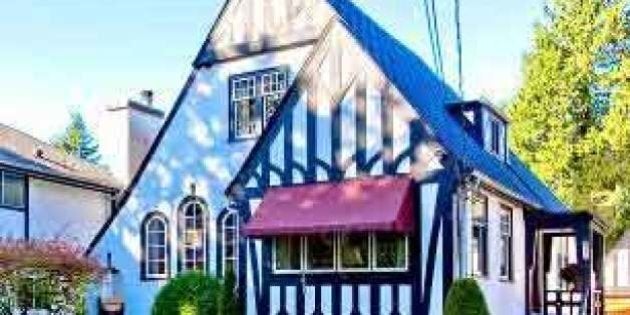 The approximately 3,000-square-foot homes, that earned their unusual name because the original owners both had wives named Dorothy, were built at 2827 and 2837 West 43rd Avenue in 1931.
Their Tudor-style design is nearly identical, with French pane windows, pitched roofs and a driveway separating them that leads to matching garages out back.
The house at 2827 is currently awaiting approval, while a notice has gone around to neighbours about the redevelopment of 2837.
Check out some pictures of "The Dorothies." The story continues below the slideshow: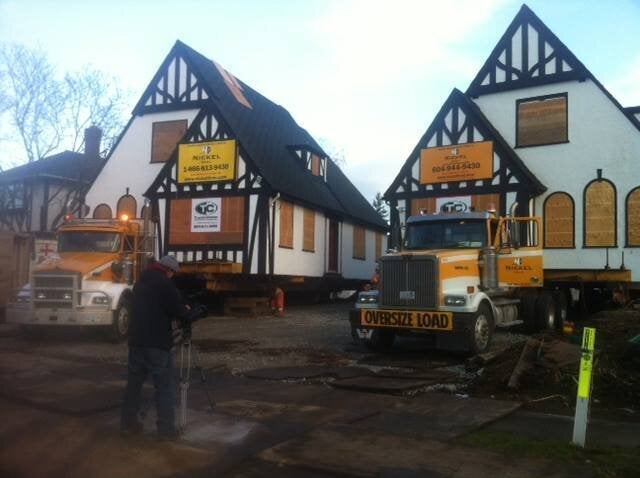 'The Dorothies' Vancouver Heritage Homes
The properties carry a B status on the Vancouver Heritage Register, which means they may have some cultural or historical significance, but that doesn't protect them from demolition.
The committee, which works to protect heritage properties, has sent a letter to the city asking it to reject the permit application.
"What's been designed to replace it is a glorified Vancouver Special," Norfolk told the newspaper. "A rectangular box. I like contemporary design. I prefer it over replica. But it's not being replaced by that."
Patrick Gunn with the Heritage Vancouver Society told the newspaper that many Vancouver homes are being destroyed, but this case is special because the properties are on the heritage register.
Once torn down, "the street will be losing character, and the city will be losing ­another architectural gem," he said.
An effort was made to pick the houses up off their foundation and move them to Vancouver Island with the owner's support, but the logistics proved too complicated and the $220,000 cost too expensive.
City planners had face-to-face meetings with the owner to try and convince them to keep the homes in place, but they declined.
"It can't do anything in the face of someone absolutely determined to knock them down," Norfolk told The Province.
Like this article? Follow our Facebook page

Or follow us on Twitter