 At the IMF and World Bank Group annual meetings in Tokyo, the European economic crisis was never off the agenda and often took centre stage in panel discussions. Now adding this issue to another IMF report on how much fiscal adjustment is too much, we saw a very exciting and relevant debate that meeting participants will not soon forget.
Fiscal consolidation, or budget cutting to get in line with incomes, was a key buzzword. While there was often little disagreement on the need for fiscal consolidation, at least among those speaking in Tokyo, the pace and specificity of these cuts was indeed debated and contested.
When does rapid fiscal consolidation hurt economic growth, such that cuts become self-defeating? The IMF caused quite a stir this week with its World Economic Outlook publication, which highlighted this very problem. Based on a review of many countries' experiences over the past five years, predominantly those in Europe, the Fund found that with rapid government spending cuts, there were fiscal multipliers of negative economic growth that had nearly negated any benefit of these budget cuts.
These staff reports did not please many governments, like the German and U.K. conservative governments, that have asked European crisis-affected neighbours to tackle public debt with deep fiscal cuts and to do so quickly to jump start economic growth. These governments had hoped that shocking those economies through cuts would return investor confidence quicker and lower sovereign debt spreads, spurring a return to economic growth in the medium to long term. Well, investor confidence has not returned. Europe doesn't look attractive even in the long term, despite a modest lowered rate of sovereign debt spreads.
In the streets of Athens, Madrid, and in cities of other fiscal adjusting European states, there is a real belief that this new economic reality will result in a lost generation. What is the multiplier effect of a generation that cannot pursue a post-secondary education, is unemployed or worse underemployed, malnourished, depressed, delays marriage and having children and loses hope? While I don't expect economists to study this, I'm sure that in 20 years European sociologists and psychiatrists will enlighten this debate even further. And I'm afraid we might not like what we hear.
Also at the Tokyo meetings, CIGI in cooperation with the UN Department of Economic and Social Affairs held an important session on "Facilitating International Adjustment through Timely Debt Resolution." The panellists were a who's who of practitioners, academics and IMF representatives. While no consensus was reached on what is the right balance between austerity and growth in sovereign debt restructuring, the timing of the panel couldn't be more relevant.
The German finance minister last week, according to the front page of the Financial Times, complained that Christine Lagarde's call for relative leniency on Greece and Spain was bad timing and sent the wrong message. The Fund is responding to the European streets and its governments' political challenges in both trying to repay its creditors while not squeezing a rock at the expense of economic growth. While Lagarde may be applauded today on the streets of Athens, this is short-lived support for Fund positions.
As one panellist at the CIGI event put it, in May 2010 the Fund knew the Greeks were insolvent and yet continued its support of debt restructuring, and passing on of debt to the public. The reality is that Greece cannot repay this debt ever, even under the best growth scenarios, which remain a fantasy. The fear is not just that Greece defaults, it is the fear of a domino effect that sucks in Spain, Italy and who knows who else the market might lose confidence in tomorrow.
We were in the same place in years past and the IMF, under the leadership of Anne Kreuger, had almost enacted rules to create an orderly debt restructuring mechanism and recognize the reality that some counties simply cannot repay their debts. Unfortunately, this was reportedly shot down by powerful countries and the idea was scrapped prematurely. This is a shame because this panel reminds us that we will continue to be repeating the same issues.
How do we know we won't hear the end of this? Well consider this piece of news today: a hedge fund firm has seized an Argentinian ship off the coast of Ghana in a quest to get repayment after a more than 10-year-old case of sovereign debt default. While Greek ships are notoriously bad, they may not want to make a German port of call.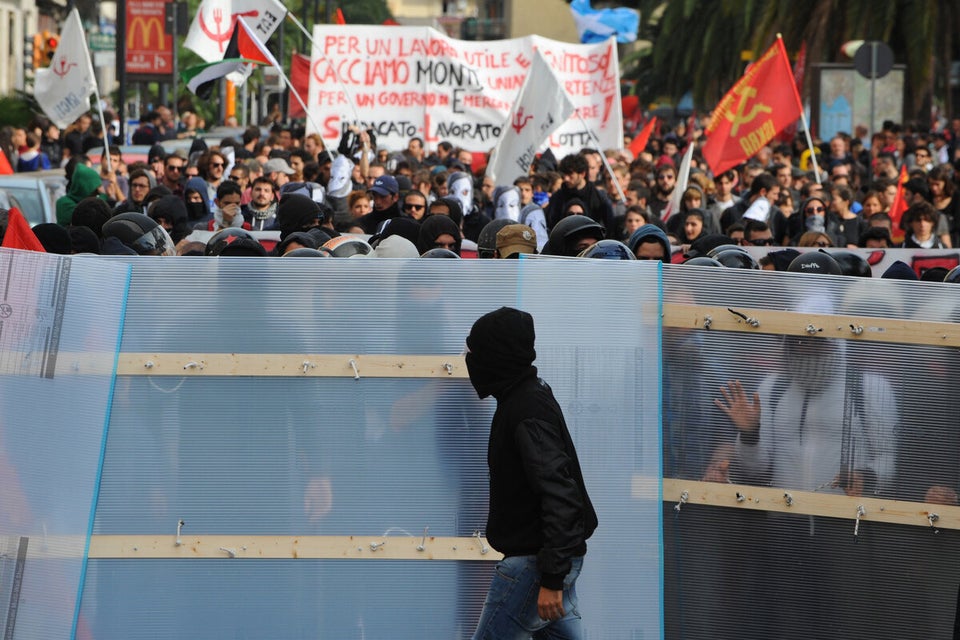 Euro Area Countries With High Unemployment