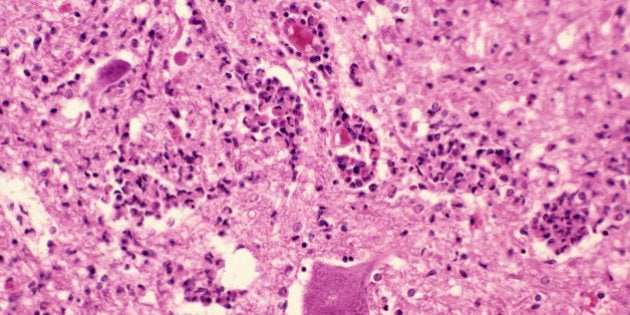 In a way, I was born because of polio.
When my mother was nine years old, her family moved from Italy to Canada to find better treatment and care for my aunt, who had been infected with polio. They traded in the noisy chaos and beautiful coastline of Naples -- of home -- for the unknown streets and specialized healthcare of Toronto.
I'm thankful they did because my mother eventually met my father at the University of Toronto and here I am.
But that's just one small silver lining in the story of a disease that has ravaged the lives of millions. My aunt has been confined to a wheelchair for her entire life, barely able to walk even with the help of crutches; polio had left her paralyzed. Her work, her relationships, her quality of life have all suffered as a result.
Still, she's fortunate enough to live in a country like Canada, where she can get the medical and financial support she needs. Canada itself was certified polio-free in 1994 and, with the vaccine readily available across the country, it's something we haven't really had to think about in decades.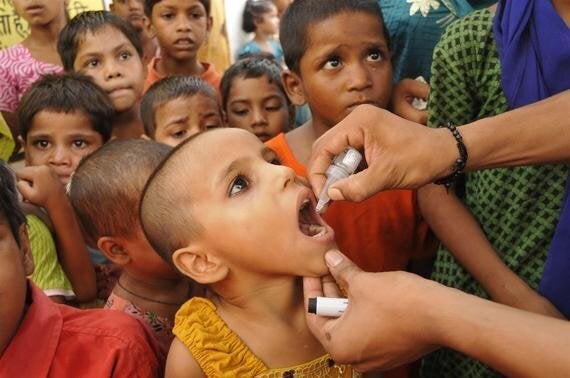 In Nigeria last week, an outbreak of polio prompted UNICEF to launch a massive immunization campaign to reach 41 million children. The ongoing conflict there due to the Boko Haram insurgency has already displaced 2.6 million people and left more than four million people in north-east Nigeria facing a humanitarian crisis. Four hundred thousand children will suffer from severe acute malnutrition this year.
On top of the fighting they have had to endure, on top of the displacement they have had to suffer, and on top of their families losing their livelihoods, these children now face the added risk of diseases like polio, the treatment of which, should they get infected, could be almost insurmountable.
The larger silver lining in this story is that the disease has almost been eradicated. The world is closer than ever before to ending polio. In 1998, 350,000 cases of polio existed in the world. By 2014, that number had dropped to 359. Still, considering we have the knowledge and the tools to prevent polio, even 359 is unacceptable.
In 1988, UNICEF joined the Global Polio Eradication Initiative (GPEI) to ensure the oral polio vaccine would be available for every child. Cost-effective and easy to administer, the polio vaccine is our best tool for eliminating polio once and for all.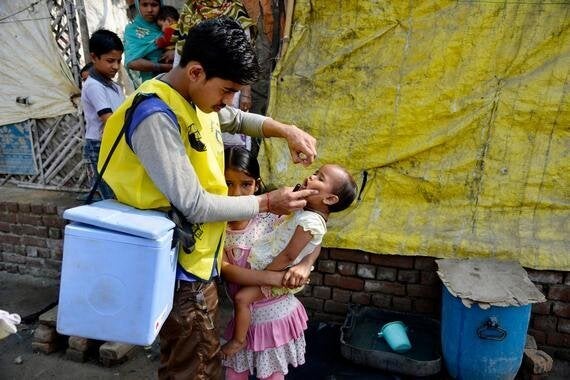 That's why UNICEF has been working with governments, partners and donors to conduct mass immunization campaigns each year, reaching up to 500 million children multiple times every year in more than 70 countries.
Canada has been a strong supporter in the global effort to end polio and was in fact the first country to support the GPEI. Since 2000, Canada has contributed more than $580 million to support the GPEI. Just this year, Canada contributed $40 million alone to Pakistan, one of the few countries that continues to battle the disease. Still, until every single child around the world has received the polio vaccine, the threat remains very real.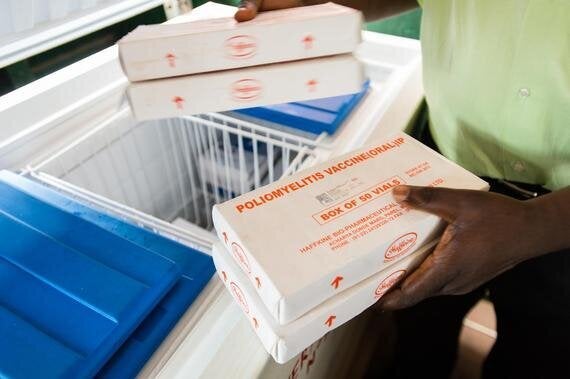 This year, I'm running my first ever half-marathon and I'm doing it in support of UNICEF to help reach more children with life-saving vaccines against diseases like polio. I'm running for my aunt and for the millions of children who can't or never got the chance to walk, let alone run.
The end of polio is in sight. UNICEF and the GPEI are working to eradicate the disease once and for all by 2019. I think that day will call for a full marathon.
You can help protect children against polio by giving the gift of vaccines. To find out more about Survival Gifts, click here.
Stefanie Carmichael is Communications Specialist with UNICEF Canada.
Follow HuffPost Canada Blogs on Facebook