The ability to dispel false information and inform the public about what is fact and fiction should never be undermined, particularly when it comes to Canadian elections. It is for that reason that we empower a neutral, authoritative voice to address controversies and communicate with Canadian voters: the Chief Electoral Officer.
Unfortunately, the capability to communicate with voters about their democratic rights is under attack. The so-called Fair Elections Act, now being forced through Parliament in Ottawa, poses a direct threat to the referee of elections.
Elections Canada is tasked with ensuring that Canada has free and fair elections. Part of this responsibility includes communicating with Canadians, encouraging voter turnout, and ensuring voters can exercise their democratic rights.
The Fair Elections Act, however, is an attempt to muzzle Elections Canada's ability to promote voting among our youth and other marginalized groups in society. This legislation will prevent Elections Canada from producing voter education programs targeted at these people. Not without consequence, these groups have not traditionally supported the Conservative Party.
Marc Mayrand, the Chief Electoral Officer, and hundreds of Canadian and international experts have all spoken out with one voice: this overhaul of the Elections Act would limit Elections Canada's direct ability to inform and communicate with Canadians.
Mr. Mayrand has rightly maintained that the Elections Act changes are especially worrisome, and do not reflect the model democracy to which Canadians aspire. During his testimony before the House of Commons committee studying the bill, Mayrand said he knew of no other democracy in which such draconian limitations are imposed on the electoral agency.
We saw the value of this unbiased, authoritative voice a week ago, in the midst of the Quebec provincial election. It was suggested in some corners that there had been an alarming increase in registration of ineligible voters. Some even leveled that it was a calculated attempt to influence the election outcome.
Quebec's non-partisan Chief Electoral Officer spoke out. He forcefully threw cold water on the speculation: there were no signs of abnormal voter registration. This clarification by the independent arbiter tasked with ensuring the fairness of elections promptly put to bed a serious -- albeit unsubstantiated -- allegation.
As the recent events in Quebec have demonstrated, the ability of the Chief Electoral Officer to alert voters to potential irregularities, or challenge misinformation as it emerges, is essential. The Fair Elections Act categorically removes this function from Elections Canada, and with it, the ability to alert electors to important issues, like the type of voter suppression activities that took place during the 2011 federal election.
The Conservatives should heed the Chief Electoral Officer's advice and amend their bill.
Stéphane Dion, P.C., M.P. (Saint-Laurent-Cartierville)
Liberal Critic for Canadian Heritage, Official Languages, and Intergovernmental Affairs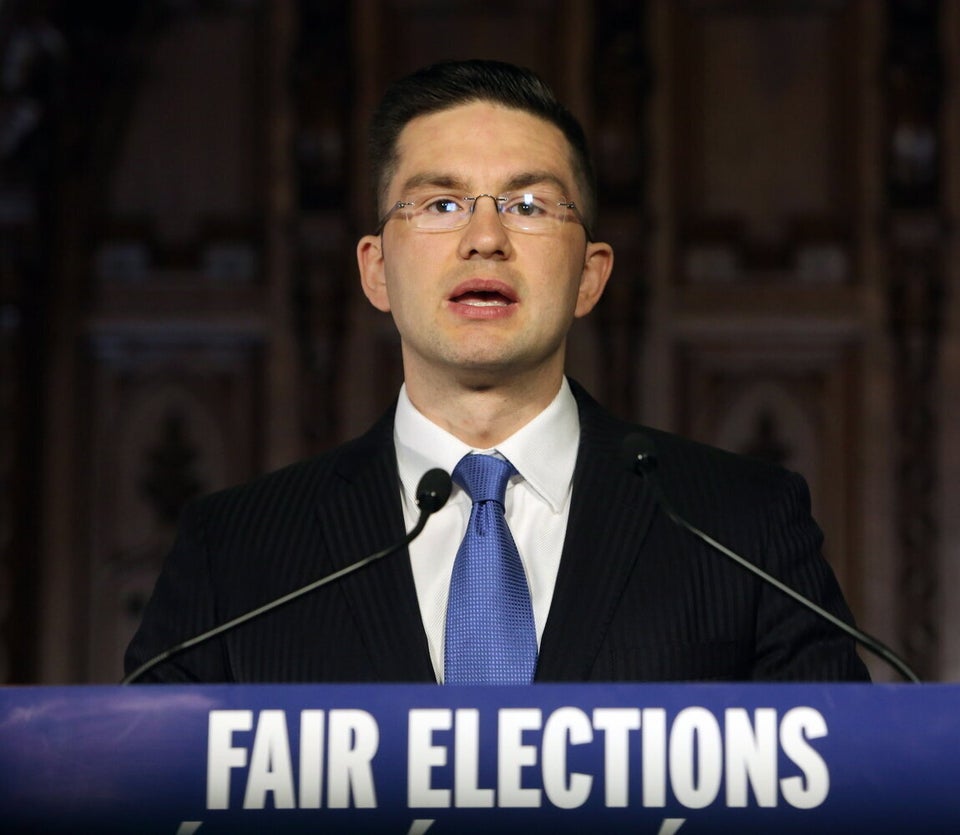 Proposed Changes Under 'Fair Elections Act'
Popular in the Community