While it sounds substantive to many Canadians, in reality the budget falls short, offering no designated indigenous suicide prevention funding or programming investments. While the 2015 election platform, the 2016 budget and 2017 budget did promise investments in mental health services for all Canadians, all failed to grapple with the structural barriers and systemic discrimination that are common to indigenous children and youth's access to public services.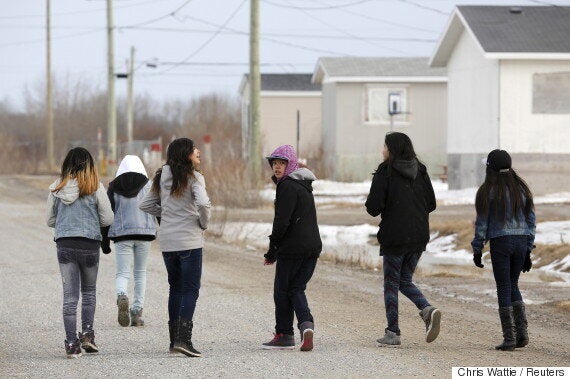 Following Budget 2016, the Ministry of Health boasted an 8.37 billion investment in wellness programs accessible to indigenous youth. The catch is that this funding is distributed across five year periods, and like all public services for indigenous people in Canada, there is not an equity in funding or access (and the Canadian Human Rights Tribunal happens to agree).
Budget 2017 is all about strengthening the middle class, strengthening their access to services, but what gets lost in the numbers and system is that indigenous youth have the least access to these services and do receive equitable funding as compared to any other young Canadian. When over 50 per cent of First Nations children in Canada live in poverty, is the budget of the middle class for them?
The greater policy issue here is that suicide prevention is not a one portfolio issue, it is not just about health. It extends across all almost every aspect of relationship between indigenous peoples and the Canadian government. Suicide isn't a new problem, it has been studied now for decades in Canada and by researchers in many fields. There is substantial research on the issues and the many intersecting socio-political and economic dimensions.
While we can give a nod to the Liberal Government for investments in sports, technology, language revitalization, and infrastructure commitments to indigenous communities over a five to 10-year period, the troubling issue is that indigenous youth most in need of advocates have a minister of youth who doesn't show up or listen.
Critical research in suicidology advocates for approaches to indigenous youth suicide prevention where indigenous youth are seen as critical partners, with real political power. When indigenous youth struggling with multiple barriers and intersecting forms of discrimination in this country, showed up for the Liberals in this last election, they expected better. Instead they get a minister of youth who not only chides young people when they protest environmental degradation but they also get a budget that altogether seems to have erased the most pressing issues of life promotion for indigenous youth.
So rather than telling tall tales about canoe storage, TVs, and greedy chiefs, it is high time for Justin Trudeau and his government to sit down, and deliver to indigenous youth real proof that their lives matter. Between Budget 2017 and 2018, an estimated 320 indigenous youth will die by preventable suicide. While the Liberals might have two years left to govern and if they are lucky five to 10 years to see this budget through, indigenous youth can't wait. Time is up.
Follow HuffPost Canada Blogs on Facebook
Popular in the Community