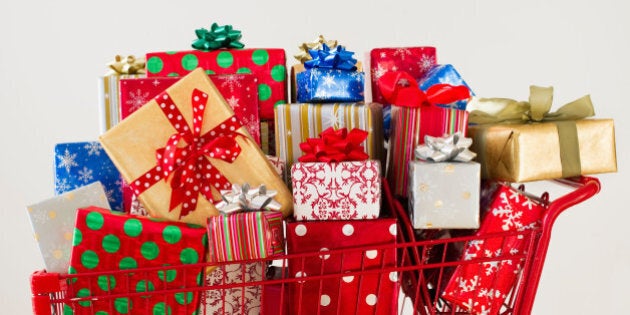 Holiday shopping takes strategy; you can't just walk into a store and wait for inspiration to strike. That's a great way to end up with an expensive — yet useless — gift that doesn't make the giver or recipient happy.
To avoid that problem, it's time to show up prepared — with these apps, tips, and tricks, you'll be an unstoppable shopping force to be reckoned with. Woe be upon those who get in your way this holiday season. Don't you love it when a plan comes together?
Make a list, check it twice
Some people want to be surprised, some people like to plan surprises for others, and some people don't mind telling you exactly what they would like to see under the tree. So if you're stumped about what to get someone, why not go ahead and ask them if they already have a wish list put together? Then you can just choose from a pre-made list. No muss, no fuss.
Check out their social media
Check out their Pinterest or Instagram accounts (or swipe through a well-curated corporate Pinterest page, like this one from Staples Canada) to see what they're pinning. Is there a theme? If there is, why not get them something that works with that theme? You can get creative — if they're pinning beach trips, why not get them an underwater camera? (Genius!)
Make a list of their hobbies and start writing down items that would fit under those hobbies. Soon you'll land on the perfect gift. Once you've done that, create a new, smaller list and take that with you.
Forget the paper list, go digital
Now about that list; take advantage of the smartphone attached to you at all times and commit to a digital list. There are several note-taking and list-keeping apps available, so you can find one that works right for your needs. You can make your list in the app and update it whenever you want, wherever you are.
Not 100 per cent sure about an item? Take a picture, that way you'll remember the gift, the name, and the cost if you decide to go back and buy it. If it's sold out, you'll have all the information you'll need if you decide to buy it online instead.
You have your list, you've checked it twice, and now it's time to shop. Instead of breaking out your thermal underwear and braving the cold, why not curl up on the couch and shop online? Most stores have e-commerce and this time of year, some of them will even do the gift wrapping for you. All you have to do is order, pay, and wait.
What good is a plan without a blueprint? Save yourself from wandering around crowded stores by preparing ahead of time and familiarize yourself with the layouts of the stores you'll be visiting. Many stores have custom apps that come with maps and flyers; download a few and use them to navigate the floors and to see if there are any app-specific deals. You'll be in and out before you know it.
Location, location, location! This isn't the time to be running around aimlessly from store to store — those gift bags are heavy! Instead, make the most of every shopping trip by visiting stores that have a wide range of products, like Staples, allowing you to shop for more people in a single location. (This also goes for online shopping.) Make every stop on your shopping trip absolutely worth your while.
This isn't the time for rookie mistakes; make sure to bring all of your club/points/rewards cards with you every time you go shopping. If you possess more membership cards than you can count (and who could blame you?), there are apps available that can help you consolidate all of your memberships in your smartphone. And don't forget, you can earn AIR MILES® at any Staples location (and even when you buy online). Now go forth and exercise those points!
You've got your list, your apps have pointed you in the right direction, but you need that one last thing. What do you do? Consult a store employee, like the various types of tech and product experts available at Staples. They know the stock and will be able to help you find that one last item on your list.
With these tips, you won't be dithering throughout the mall, trying in vain to remember what you were going to get your cousin. Instead, you'll be an unstoppable force of Yuletide efficiency, clearing out your whole list in a matter of hours. Savour the accomplishment!
Whether you're crossing the first name off your Wish List or finishing your holiday shopping with weeks to spare, make sure you visit Staples for all of your gift-giving needs.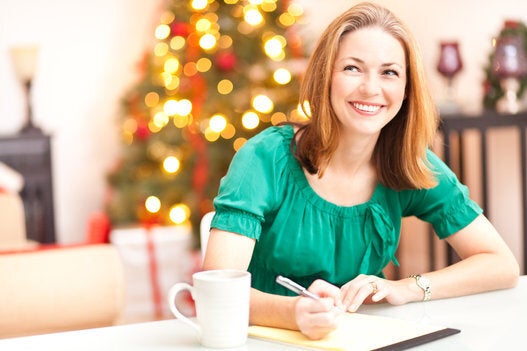 The Game Plan: 10 Ways To Be Fully Prepared For Gift Shopping Season