Curry has taken the world by storm, becoming the new buzz word. It is the current trend of hashtags in the twitter world (i.e.#curry), and there are even an overwhelming number of "curry clubs." It seems we cannot get enough of this dish, and this is reflected in magazines, restaurants, cooking shows, blogs, and anything and everything that is food related!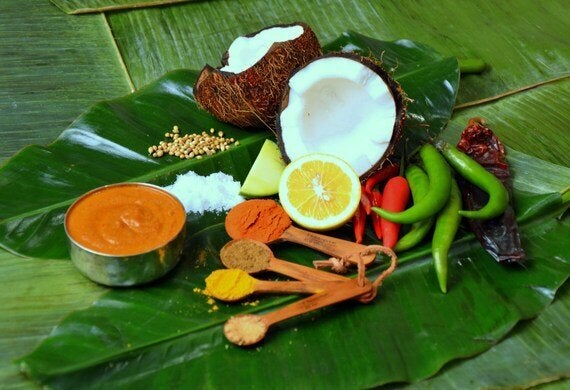 Ingredients for a coconut curry from Parsi Cooking
About 50 years ago curry was fairly unfamiliar in the West, something simply attached to the East and to the Islands; and yet it was a definitive culinary word, comfortably recessed in the back of the mind. As this dish evolved in the West, it became synonymous to a 'take-out' which was prepared to suit the palates of the local people. To the average Western person, curry was joined to the hip with curry powder; where pieces of fruit were added to it and served with heaps of boiled rice, perhaps to lower the spice levels.
Fresh ideas, fresh cooking and new dimensions have taken this dish to another planet in the 21st Century.
"Curry" is a loose term used universally to describe a spicy sauce with meat, chicken, seafood or vegetables. It can be dry or wet; red, green, yellow or white in colour, depending on the spices added; coconut, yogurt or cream based and sometimes stock or broth is also added.
Tamil for 'sauce', the word "Kari" was anglicized in the 1700s by the British who colonized India. However some records show the word "cury," which means cooking, to be a part of the Olde English language as early as the 14th century.
On a very serious note: curry powder is not to be mistakenly affiliated to any curry. Interestingly, curry powder was specifically mixed and boxed just for the colonizers who were returning, allowing them to prepare their version of curry once back home. Many people use it in Mulligatawny soup for flavouring, and it is also used in Coronation Chicken.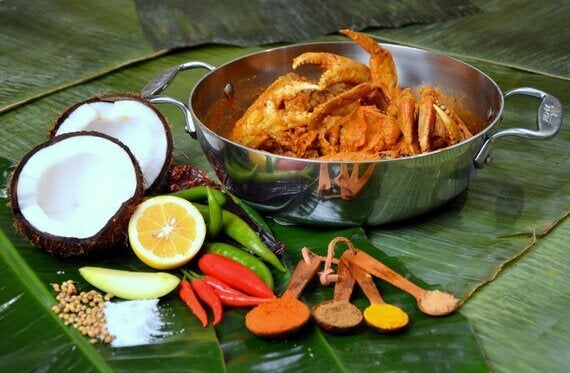 Many cultures have their traditional curry spices. The most famous for their curry are Parsis, Malay, Thai, Burmese and regional Indian cuisines. Most use coconut-based milk, water, cream and powder, while others are nut and yogurt based. Often served with boiled rice, there are some curries that are offered with rice noodles or egg noodles.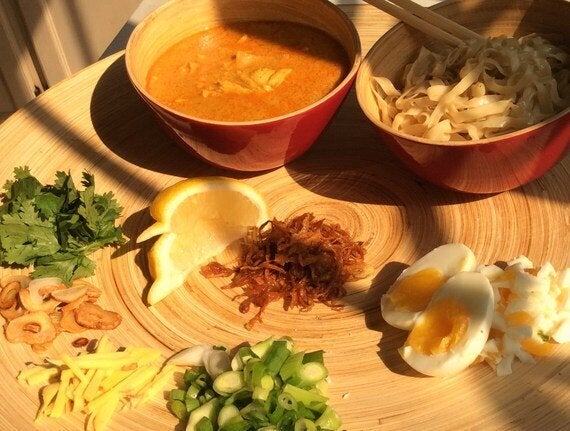 Burmese Khow Suey with egg noodles and condiments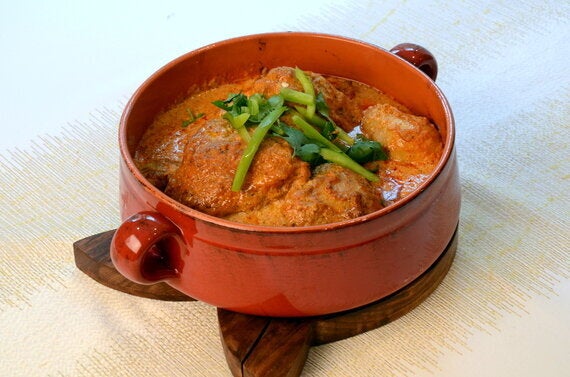 A yogurt based chicken curry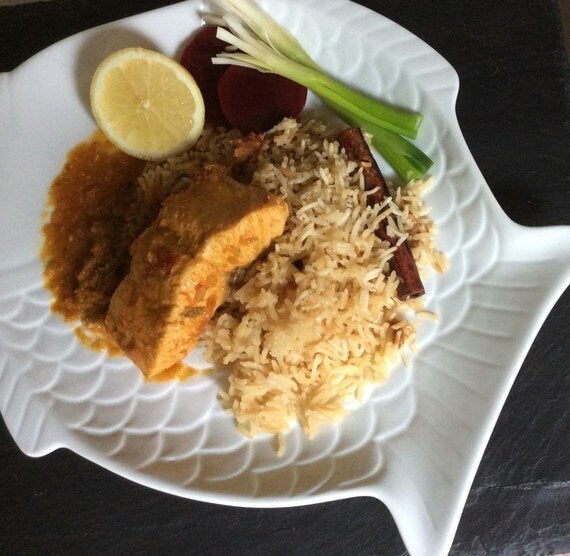 Fish curry prepared in coconut water
Now the only real conundrum left to be sorted is the pairing of a perfect wine. With umpteen variations of curry, it may be sometime before we agree to any particular varietal.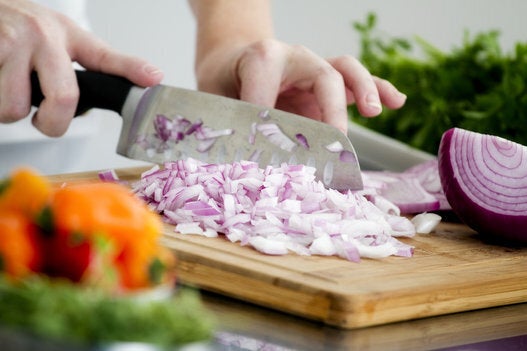 5 Common Mistakes When Making Curry