 It's fitting that in Canada, 2013 would be rung in not with a chorus of Auld Lang Syne, but instead to the sounds and sights of blockades, round dances and the drums of Idle No More. The Indigenous-led movement that is inspiring people around the globe comes after a year of political awakening across Canada -- a year that saw historic mobilizations from the Quebec student movement to Defend Our Coast.
But, the past year has also made the cold math of a warming world even starker. From record setting deadly heat waves, to super storms like Sandy and Bopha, to the unprecedented Arctic and Greenland ice sheet melt, history will remember 2012 as the year the climate changed. That means that 2013 needs to be the year that we bring the warming back home.
That's why the Canadian Youth Climate Coalition is taking a leap of faith and leaving charitable status behind. The decision to move away from charitable status was made because, frankly, we need to take the gloves off when it comes to fighting climate change. We are up against the most powerful and wealthiest industry on the planet, one which spends hundreds of thousands of dollars each day to keep business as usual on track, and to keep the planet warming.
The math is deceptively simple. We have 565 gigatonnes of space left in our atmosphere to keep global temperature rise below 2 degrees Celsius, the red line that even the Harper Government has adopted. Meanwhile, the global fossil fuel industry has 2,795 gigatonnes in their proven reserves, and they want to burn each and every ounce of it.
We're putting our energy into building a movement that can take on the fossil fuel industry, and we're starting on campuses across Canada by joining the fossil fuel divestment movement. Already schools like McGill and the University of Ottawa are working to divest their campuses from dirty energy in Canada, and in its first month in the United States over 192 schools have started up campaigns.
So as 2013 begins, we are setting our own resolution, to work with campuses across Canada to make this year the start of something big in Canada, we hope you'll join us.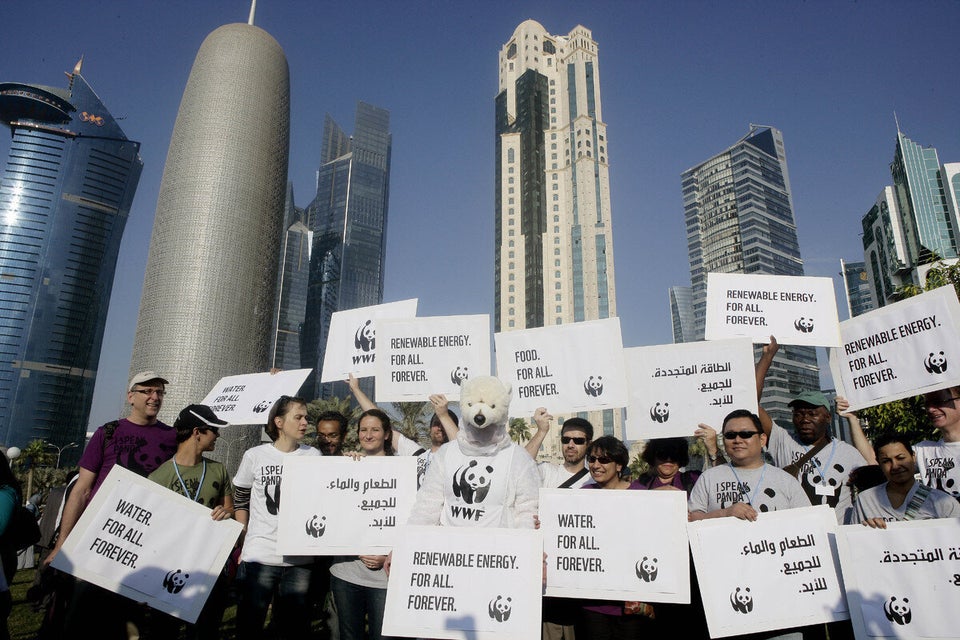 Doha Climate Conference