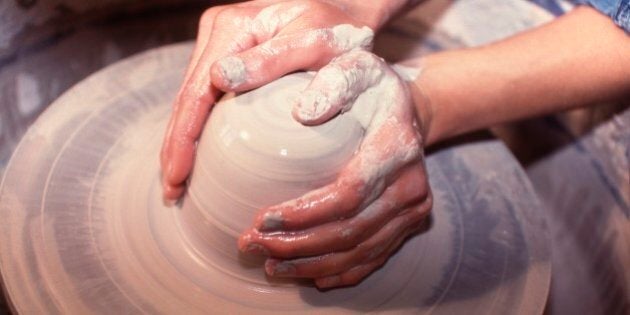 School might not officially be in session right now, but that doesn't mean you can't tickle your right brain for a change while you're giving your left a break from the books. There are certainly no shortage of creative outlets in the 'burbs, and with many businesses offering classes for adults and kids, you may have the secret weapon to a family friendly summer, right in your own backyard!
With classes all over the 905, Soul2Soul helps to add a little heat to an already steamy summer. For adults, they offer eight levels of salsa classes as well as a special Salsa Choreography class, while their youth programs for kids 6-14 teaches students the culture, style, and structure of partner dancing through Latin dance.
Offering individually-tailored classes of no more than 12 students per instructor (for more personal attention), Lynrich Arts allows its students to go at their own pace. Daytime and nighttime classes are offered in painting and drawing, and specialty focus classes using watercolours, acrylic and mixed media are offered as well.
If running away to join the circus was ever a life goal, you needn't run further than Markham -- Who would have thought that the big top had a permanent home in the 'burbs? Offering classes in the circus arts at introductory, intermediate and advanced levels, you can become an expert of the trapeze, aerial straps, Chinese pole, unicycle or just to get your degree in clowning around.
You've likely atteneded a show or two at one of their theatres, but with the lengthy list of class offerings, it might be your name up in lights someday. Classes are offered for all ages but adults can choose from such unique offerings as: Glass Arts, Metal Arts, Photography, Textile Arts, Theatre Arts or even Woodworking.
While most classes are hosted at local businesses, there's nothing better than having the class come to you. Chocolate Tales services the entire GTA and southern Ontario area, traveling for home workshops, corporate events, and even kid friendly events where guests can learn sweet skills such as Classic Chocolate Making, Truffle Making and Molding skills to name a few. Don't want to get your kitchen dirty? Don't worry they have regular workshops at certain locations all over the GTA.
Now opening the door on their third studio in Port Credit, the west-end is certainly getting it's groove back with the assortment of classes offered at Blueheel. They specialize in all your favourites such as: Salsa, Swing, Rumba, Ballroom, Waltz, Merengue/Bachata and more. Check out their website for their monthly calendar of classes at each location (and be sure to check out their Social Salsa Saturday each week from 6:30-9:30pm at the Oakville location).
Offering an array of workshops designed for beginners, all workshops provide step-by-step instructions to create a painting at a schedule time. They've rated their workshops easy, moderate and challenge to help you choose one that suits you. Even challenging workshops are catered to beginners; so don't be afraid to pick a challenge even if it's your first time painting. Workshops run most nights of the week and cost $40 on average and include a 16x20" canvas.
Located within the enormous Cosmo Music complex on Leslie between Major Mackenzie and Elgin Mills in Richmond Hill. The music school offers age specific classes ranging from 6 weeks to adulthood, in a variety of instruments including: Brass, Drums, Guitar, Piano, Strings, Voice and Woodwinds. Best of all when it's time to showcase your new skill, the 240-seat Cosmopolitan Music Hall on campus has a set up that will make you feel like a rock star.