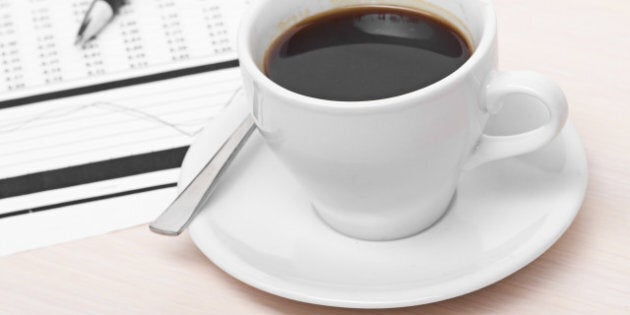 If you ever had the chance to do something really cool and were given the chance to create real change, would you do it? If this had some impact on your time and especially time with your family, would you do it? If this "something" had the potential for real good, I am sure you'd make sacrifices in your life to go from good to great, right?
I've done this. I've left respectable jobs to venture out into the unknown; to figure out whether this new "thing" would make it. I've put my marriage on the line a few times to tackle new challenges. So far I've come out unscathed, but just barely. Delivering something new is exciting, at the same time, extremely frustrating. It's wrought with emotion generated from differing opinions that can be dichotomous. It's plagued with deadlines, constant changes, skillset gaps, and resourcing constraints.
Building new can mean solving for something which no one has done yet or no one has done better. And that's what I find exciting: being the architect of the journey and iterating along the way by conceiving ideas and testing them out and figuring out which methods work better. There is no process at this point. There are only ideas, theories and discussions.
I have been fortunate to be afforded the runway to write my own path and create my own journey. I've used every ounce of energy to surface everything I've learned and figure out where each element fits along the way. I've run into roadblocks many times. Each failure makes it more difficult to get up each time... but I do. I've spent many a sleepless night writing down ideas, while I build my shopping list and other tasks needed to be completed for the day. Multitasking has become painful and exhausting.
The colleague disagreement is always difficult. This has been consistent in the world of new media. I've experienced this for the last 10 years! No one can effectively establish best practice in a space that's still emerging and morphing. But I've learned to hold ground and validate, and pick the battles -- all for the sake of teamwork. I admit the disagreements stem from competing and unwavering passions, which is a great thing, right?
Along the way, family suffers.
And while I try to make every soccer practice, hockey game, school play or choir, there have been many times I've had to make the disheartening decision to choose this "path" over family. And that has burned me each time. I will never forget when my daughter was four and I missed her first year-end gala, to make a dinner with an important executive coming into town the same night. I've regretted that decision ever since.
Each and every one of my family has chosen a safer path: a work-to-play mentality. I have emerged as someone who can't stop thinking about the problem or the task at hand. Sometimes it gets in the way of life like a bad drug that you just can't seem to get out of your system. Many late nights, I still hear "Cats in the Cradle" like an incessant ring unwilling to relent.
But I've gotten better.
I've learned to park my thoughts and pick them up later. I've learned to include my family in my journey -- always conscious that the negative is downplayed. I've learned to align with like minds to accelerate my own course. I've learned to roll with the punches while being relentless on the things that matter to me. Some say I'm passive-aggressive... and they're probably right. Most importantly, I've learned to take more time with my kids so they remember that I was there for them.
However, in the scheme of things, I've become the person I was destined to be -- like it or not. I've learned to consistently lead with my heart and listen to my gut. I'm learning not to let down my guard especially where I have strong opinion. I've been religiously protective (sometimes defensive) of those things I've created. And I've learned to take little wins and amplify them into louder accomplishments.
My daughter asked me the other day me what would be a good job to have when she grew up. This is the advice I offered, "Do what you love to do not because of money, but because it it makes you smile. Do not stay in a job because it's safe. Move towards jobs that challenge you. And never ever stop learning."
I am in no way perfect. And I don't think I want to put in the effort to be. I can be conscious of my own limitations and do what I can do to ensure I keep on course. My family is my priority. Enough said.
My friend Bilal Jaffery sent this to me tonight and it was just what I was looking for:
Your time is limited so don't waste it living someone else's life. Don't be trapped by dogma -- which is living with the results of other people's thinking. Don't let the noise of other's opinions drown out your own inner voice. And most important, have the courage to follow your heart and intuition. They somehow truly know what you want to become. Everything else is secondary. -Steve Jobs
I'd be interested to hear what drives your passion.
Popular in the Community