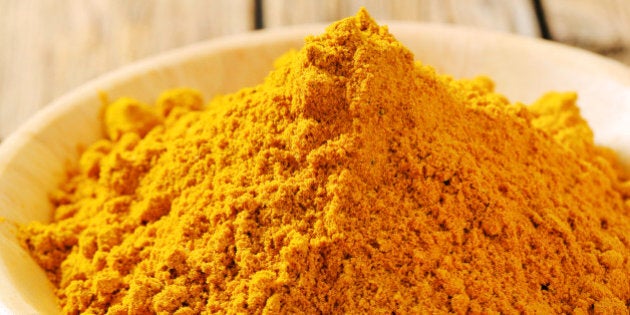 Curry Powder is made up of numerous ingredients and depending on the region of the world they can change slightly. The most common and traditional ingredients of curry powder are coriander, sweet basil, cumin, turmeric, cardamom, and red pepper. Some other ingredients that are occasionally added depending on the recipe are ginger, cinnamon, fennel seeds, garlic, and mustard seeds. The ingredients in curry provide not only a selection of vitamins and minerals but also a variety of health benefits.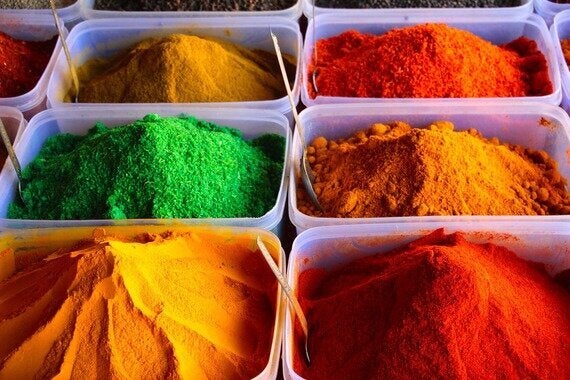 Curry powder is a medicinal superfood, it is packed with healthy spices. Turmeric is the spice that gives curry its yellow characteristics. Studies show that turmeric's active compound, curcumin blocks several inflammatory chemicals reducing inflammation throughout the body.
The combination of spices in curry powder can supply you with potent antioxidants. This mixture of spices can help improve your digestive system and improve the health of your gut. Adding curry powder to your diet will promote efficient food digestion and will increase the number of good bacteria in your bowels. By keeping your levels of good bacteria high you will help your body eliminate waste, and prevent germs from causing diarrhea and gas.
Turmeric is a very healthy ingredient and is one of the main spices in curry powder. According to the Colorado State University turmeric may lower your risk of diabetes. The journal "Food and Chemical Toxicology" published a study that found that turmeric's active compound, curcumin prevented spikes in blood sugar and improved insulin sensitivity. They concluded that the benefits of turmeric might be due in part to anti-inflammatory effects.
Curry is the ultimate family-style meal and has exploded across tables around the world. Curry was first popularized in the 19th and 20th century when it was discovered by colonial visitors to the east. By the mid-20th century, Indian cuisine became globally widespread and popular. Now chefs from around the world compete in different 'curry competitions'. Sous Chef, Rob Ratcliffe of Hawksworth Restaurant won the 2015 Curry Cup with his Lamb Dhansak, Smoked Paneer, Pickled Raisins with Carrot Chips recipe.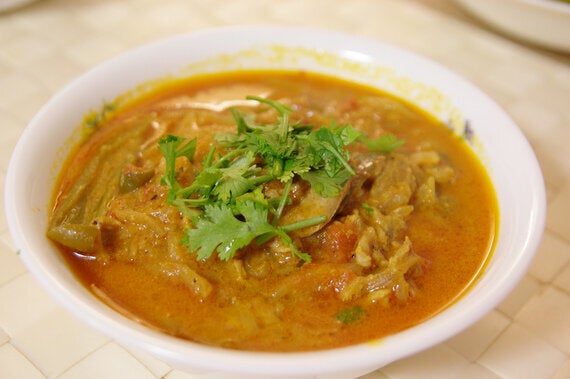 1kg x lamb neck
4 x large white onions (sliced)
1oz x ginger
2 x thai chilies
2 x green jalapeño
10 x cardamom pods
2t x cumin seeds
2t x coriander seeds
2t x ground turmeric
500g x blistered roma tomatoes
2t x tomato paste
150ml x lamb jus
100g x red lentils
First toast and grind the cumin, coriander seeds and cardamom pods. Make a curry paste with the toasted spices, turmeric, Thai chilies, green jalapeño and tomato paste. Cut the lamb neck into 1 inch cubes and brown in a hot pan. Once achieved remove and add the white onion. When onions have lightly roasted add the curry paste and cook for 5 mins. Next, add the lamb back to the pan along with the tomatoes, lamb jus and red lentils. Bake at 250 degrees for 2 hrs. When the meat is tender add the salt and season with banyuls vinegar.