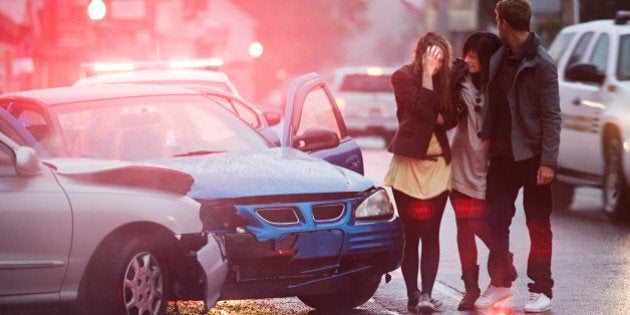 In August 2014, I wrote an opinion piece published in the Toronto Sun, detailing a disturbing case I had experienced in my Emergency Room involving a suspected drunk driver. The patient in question had presented to my ER after being involved in a motor vehicle collision which had severely injured the two occupants of a stationary vehicle she had struck.
My patient was transported directly to hospital by ambulance, due to her claims of being injured, with no police interview or breath testing conducted at the scene. This is standard protocol -- we never delay medical assessment in favour of police assessment. When I examined this woman, she smelled strongly of liquor, slurred her speech and was unsteady on her feet.
After a thorough medical workup revealed she had suffered no significant injuries, the woman quickly signed herself out of hospital, walking out of the hospital before police arrived to document her level of intoxication. I was unable to measure her alcohol levels in the hospital, as she refused all laboratory testing during her stay. Patient confidentiality left me powerless to notify authorities of my suspicions, and forced me to watch as someone who had possibly injured two others in a criminal manner escaped justice.
In the article I wrote in August, I pleaded with medical authorities and the government to change current legislation to allow physicians to report suspected drunk drivers, just as we currently report cases of gunshot injuries. The response from the authorities here in Ontario was a blunt refusal to make any changes. A spokesman for Ontario's Minister of Health, Dr. Eric Hoskins, stated that the current reporting guidelines of the College of Physicians and Surgeons already allow physicians to report drivers to the ministry of transportation in such a situation as I experienced. This is factually incorrect. The current guidelines read as follows:
The Highway Traffic Act requires that physicians report every individual 16 years of age or over attending upon the physician for medical services, who, in the opinion of the physician is suffering from a condition that may make it dangerous to operate a motor vehicle.
One episode of apparent intoxication has never been defined as adequate for diagnosis of a "condition" that makes it dangerous to operate a motor vehicle. A "condition" involving alcohol requires repeated abuses, with demonstrated addiction -- almost impossible to substantiate in an ER setting. Any physician reporting a patient as unfit to drive based on only one observed event (unless they were leaving medical care to get immediately back behind the wheel), such as I witnessed, would find themselves vulnerable to patient complaints and litigation, and rightfully so.
In the meantime, experiences like mine are not a rare occurrence in our hospitals. Impaired drivers continue to routinely use the ER as a "get out of jail free card," escaping police assessment at accident scenes by claiming injury, and denying injury once they arrive at hospital. Being uninjured, they can then leave the Emergency Room quickly, often before police arrive. When they are finally interviewed by police, sometimes hours later, breath testing is no longer legally admissible, due to the impossibility of determining when any alcohol intake occurred.
Due to the lack of action on the part of the College of Physicians and Surgeons of Ontario and of the Ontario Ministry of Health to address this issue, I have partnered with MADD Canada in writing the following open letter to the Premier of Ontario and to the Attorney General of Ontario to help close the hospital "drunk driving loophole" in a manner that does not require any violation of patient confidentiality by physicians or hospitals, by making use of current "leaving the scene of the accident" legislation:
The Honourable Kathleen Wynne, MPP (Don Valley West), Premier of Ontario

The Honourable Madeleine Meilleur, MPP (Ottawa-Vanier), Attorney General of Ontario

Dear Premier, Minister,

Every year collisions involving impaired drivers take the lives of over 1,000 Canadians. In Ontario alone, it is estimated that in 2010, 285 traffic fatalities were related to alcohol consumption. (Source: Estimating the Number and Cost of Impairment-Related Traffic Crashes in Canada: 1999 - 2010, MADD Canada, 2013.) Despite aggressive policing, including sobriety checkpoints and increasing criminal penalties, the rate of impaired driving charges has remained fairly steady over the past decade, with the 2011 rate only 3% lower than the rate in 2001. (Source: Alcohol and Drug-Impaired Driving Charges and Convictions: Canada, 1977 - 2012.)

Against this backdrop, there exists in the province of Ontario a loophole in current impaired driving legislation that allows the worst offenders, those involved in a crash involving injury, to often escape police investigation and prosecution. By stating personal injury to first responders after a vehicle collision, impaired drivers are evacuated from the scene of a crash for medical assessment prior to any police interviews or breath testing, as medical assessment needs appropriately trump the need for criminal investigation. Once at a hospital setting however, impaired drivers often leave the Emergency Room prior to the arrival of police, thereby rendering any subsequent alcohol testing to be inadmissible due to a break in the chain of custody.

"Failure to remain or return to the scene of an accident" is an extremely serious offence under Ontario's laws, with punishments as severe as 5 years imprisonment, depending on circumstances. It is disconcerting that impaired drivers in this province have managed to find a way around this law, essentially "leaving the scene" by way of hospital visits. As such, we would request that current leaving the scene legislation be amended, so that when a driver is evacuated from a crash site by medical personnel, avoiding police investigation at the scene, the hospital be treated as part of the crash scene. Consequently, any driver leaving the hospital without a police interview would be subject to the full legal consequences they would have incurred had they left the scene of the crash directly. By making this change, our hospitals will no longer be used as a "get out of jail free" card by impaired drivers in this province. We believe this to be a simple legislative change that will take impaired drivers off the roads, while preserving the confidentiality of medical care.

Thank you for your attention and we look forward to your response.

Sincerely,

Dr. Brett Belchetz

ER Physician, Toronto

Andrew Murie

CEO, MADD Canada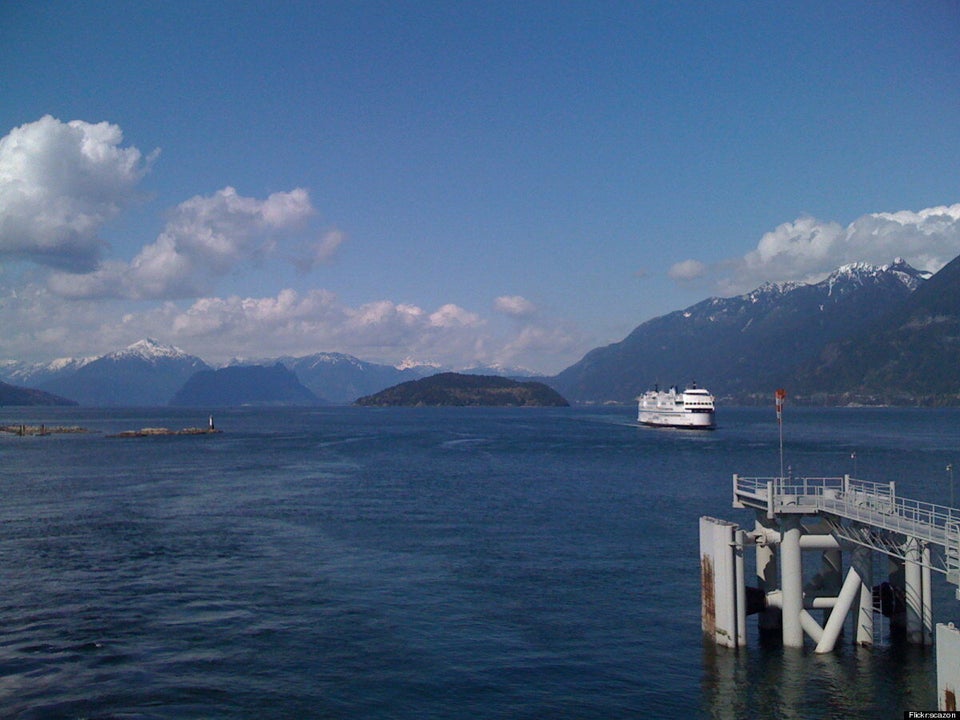 Drunk Driving In Canada
Popular in the Community