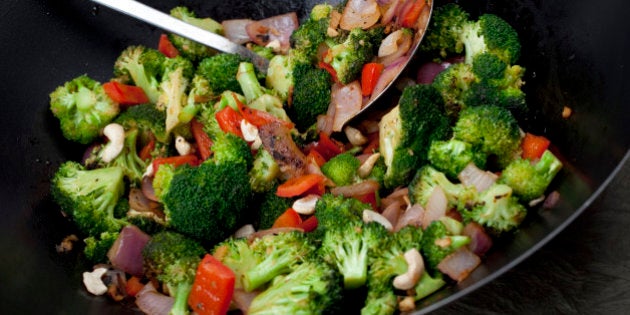 As the winter thaws into spring, the world slowly begins to come out of hibernation. There may be vacations to embark on, and activities to be planned as children will be on their spring break. In the hustle and bustle of spring, it's as important as ever to make healthier food choices. Over the next three weeks, we will help you do just that by showcasing healthier meals made by Canadian parents, which will go up against the best meals that Chef Christine Cushing can dream up.
That's right; it's time for The Main Ingredients: Spring Edition! Each week, our challengers and chef will be given a meal theme, and will be tasked to a friendly competition to see who can come up with the best recipe while using our list of 12 healthy ingredients. As a new twist, each week's challenge will require participants to prepare a meal using a different method: from slow-cooking to stir-frying, their cooking skills will be put to the test!
This page will be updated every week with links to each challenge, so bookmark this page and let's enjoy the spring chapter of The Main Ingredients!
Chef's Meal (Coming Soon!)
Parent's Meal (Coming Soon!)
Chef's Meal (Coming Soon!)
Parent's Meal (Coming Soon!)
Week 4: Slow Cooking Meal
Chef's Meal (Coming Soon!)
Parent's Meal (Coming Soon!)