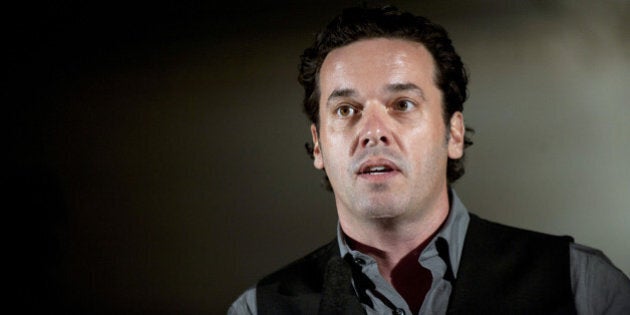 It has been a tough few weeks for CanLit, so we've been told. The Galloway affair, first brought to the public's attention last November after Steven Galloway was suspended by UBC as Chair of the Creative Writing Program in light of serious allegations made against him of sexual assault, harassment, and bullying, has been in the spotlight once again.
Galloway was fired in June for "irreparable breach of trust" following an independent inquiry. Then, three weeks ago, Joseph Boyden wrote an open letter to UBC calling for "Steven Galloway's right to due process," which was signed by 88 of Canada's most prominent writers and which unleashed an avalanche of hate on Twitter -- a "toxic war of words," as Marsha Lederman put it in her article in last Saturday's Globe and Mail -- against those very same signatories of this now infamous open letter.
I do not doubt that it has been a turbulent time for these writers and I do not want to belittle their distress, but if what we are talking about in the wake of that letter is the difficulty it's caused the stars of CanLit, then we are in real trouble.
An unfortunate consequence of all the name-calling on Twitter is that it makes it easy for the people who signed the letter to dismiss the notion that it did any real harm. But it did do real harm and will continue to do so for as long as Boyden and others stand behind it.
The letter effaces the complainants, who get one throwaway reference in it.
At every turn women's credibility is in question. The terrible truth is that there is often no justice for women who speak out about sexual assault and sexual harassment, and as such it can take every ounce of will for women to honour their own experiences and not be silenced.
The Boyden letter takes that juggernaut of misogyny and with the weight of authority crushes it down on those students who lodged complaints against Steven Galloway. It reinforces power imbalances that are institutionally entrenched and easily susceptible to abuse by those in power. In paragraph after paragraph the letter expresses deep concern for the harm done by UBC to Galloway's health and reputation while at the same time noting that all but one of the allegations against him were unsubstantiated. As if that tells us anything about what actually happened.
The letter effaces the complainants, who get one throwaway reference in it. I cannot imagine what could be more intimidating to these women and their peers, a group of student writers in the creative writing program that Galloway chaired, than having close to a hundred of their literary heroes come out in defense of the man they have accused of serious harms. As a result of that letter, voices that are already marginalized are at risk of disappearing altogether.
Does that make Joseph Boyden, who until now has been seen as an advocate of indigenous rights and an ally in the fight for justice for murdered and missing indigenous women and girls, a rape apologist, as his Twitter haters are calling him? I do not know and, frankly, it misses the point. It simply does not matter if Joseph Boyden is a good guy or a bad guy.
Our academic institutions routinely fail victims of sexual violence and we just took away some more of their already meagre safe space.
Why? Because misogyny (like racism and homophobia) lurks beneath the surface of willfulness. Not always, of course. Sometimes presidential campaigns are run on open platforms of hate. But misogyny is not usually explicit or blatant. In fact, decades of empirical research tell us that much of it is unconscious and implicit. This data tell us that even the most egalitarian among us, even those of us who explicitly and sincerely disavow misogyny, behave in ways that favour men over women (white over black, straight over all else).
These institutional prejudices are built into our cultural and social practices and you cannot come up in this system and not reflect its prejudices. Only active ongoing engagement to rid us of these implicit biases will do the trick. We all have to work to check our privilege, and Boyden's letter is a shining example of what happens when we fail to do that.
It is those women's voices that I care about, and in this case they are the voices of students. As an academic whose discipline is currently facing its own set of climate concerns brought on by abuses and misuses of power, I can tell you with certainty that it just got harder for students everywhere to speak out. Our academic institutions routinely fail victims of sexual violence and we just took away some more of their already meagre safe space. And because of that, as someone who is a professor, a writer, and also a rape survivor, my heart breaks a little every day.
But let us not lose our focus. As we mark this National Day of Remembrance and Action on Violence Against Women let us remind ourselves that violence exists in our communities not just because of violent perpetrators but also because of what we, as a society, are prepared to tolerate. Let's pay attention to all victims of violence and do what we can to buoy them after this set back. Let's send them the message that we are listening.
Retract the letter. It is the only decent thing to do.
Follow HuffPost Canada Blogs on Facebook