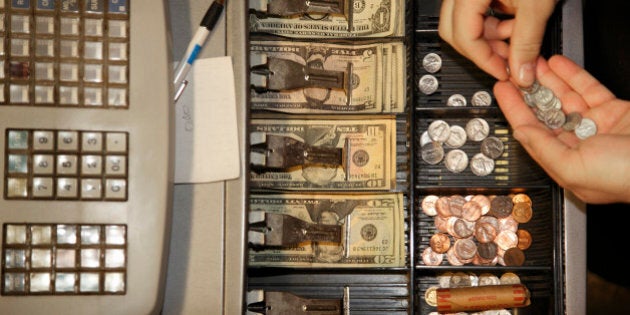 Being a small business owner can be both exciting and bewildering. Frequently faced with long hours and day-to-day operational hurdles, many entrepreneurs wear multiple hats and have little time or experience to invest into complex financial analysis beyond basic bookkeeping.
However, even for the smallest enterprises, turning a critical eye toward the company's financial health doesn't just shed light on profitability margins and potential.
Utilizing the tools of common financial analysis, small business owners and entrepreneurs can be empowered to make the right decisions, safeguard themselves against market fluctuations, train their workforce, and accurately budget for the future to ensure their long-term viability.
Cash Flow Analysis
Cash flow analysis is one of the most important financial check-ups for all businesses, yet one of the most overlooked by small businesses and entrepreneurs. Quite simply put, cash flow refers to the cash and cash-equivalent moving through a business entity; usually cash flow is reported on a monthly basis.
A positive cash flow means that more liquid cash has entered the company than was paid out. With increased liquidity, companies are able to reinvest in capital projects, pay down debt to decrease interest and protect themselves against future market fluctuations.
Negative cash flow demonstrates that a company is outputting more liquid assets than taking in cash, which places the company at severe risk of failure.
Monthly cash flow statements can help small businesses and entrepreneurs make important decisions to determine if they need to shorten billing cycles or increase collection efforts on overdue accounts.
A variety of highly-specialized cash flow accounting software products are available on the market for non-accountants. This new generation of cash flow tools offers easy-to-use, intuitive interfaces, integration with most common accounting systems and data feeds, and simplified report preparation. Most offer a free trial, so users should feel encouraged to try several products before deciding on what works best for their needs.
Profit and Loss
Profit and loss statements are one the most commonly known financial reports for businesses. These statements, commonly delivered on a quarterly or annual basis, summarize the period's overall profitability by comparing revenue against an entire spectrum of costs including such varied streams as salaries, rent or mortgages, equipment overhead, loss, written off debt and more.
These often lengthy reports guide leadership decisions about revenue development strategies, cost reduction, stability, staffing and benefit provisions and more. This wide financial overview is critical to all businesses, regardless of size, in order to see the overall viability of the company. Profit and loss statements are the document typically provided to any company investors or stakeholders.
For small business ventures, profit and loss reports do not only provide a picture of the company's financial status; they are critical to attracting investors, securing grants and obtaining lines of credit.
Profit and loss analysis is such a commonly required analysis, therefore tools to calculate, track and report it are commonly bundled into other accounting software. Even basic desktop spreadsheet tools have profit and loss templates.
However, there is an abundance of free or low-cost standalone software that is specifically designed to make profit and loss reporting intuitive and hassle-free. These products tend to offer enhanced reporting and graphics integration to make publication seamless.
Forecasting
Forecasting is a powerful tool for predicting a company's budgetary needs, expenses and profitability in the future. Utilizing complex analysis of historical data, market trends and known expense fluctuations, forecasting allows businesses to model allocation plans, budgets and market strategies in a meaningful manner.
For smaller businesses and entrepreneurs without extensive liquid assets to absorb market fluctuations, forecasting is essential to financial planning.
Of all the financial analysis tools, forecasting software ranges the widest in both scale and price. Because these tools typically function best with full back-office integration, the more robust (and costly) forecasting software availability is really dependent on the company's existing accounting program.
However, even the smallest enterprises without elaborate market data or accounting feeds can benefit from one of the low-cost, user-friendly products available. Many common accounting software packages also include forecasting tools or upgrade options you should take full advantage of.
If you own a small business you owe it to yourself to stay on top of the financial health of your company. Cash flow analysis, profit and loss reports, and forecasting are just 3 basic ways to do so. If you play your cards right, the next tool you'll be needing is workforce management software.
Follow HuffPost Canada Blogs on Facebook
Popular in the Community