It's hard to trust Hollywood execs these days.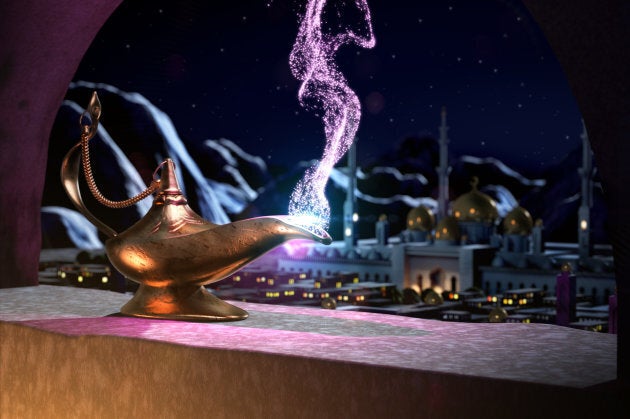 So, when we heard that Disney was doing a live-action remake of "Aladdin," we were skeptical. Would they actually cast a brown person to play the title character or would they whitewash him? But execs assured us that they were specifically looking for brown actors to play star-crossed lovers, Prince Ali and Princess Jasmine.
But of course, our hopes were dashed when it was recently reported that Disney is having a hard time finding their Aladdin.
According to The Hollywood Reporter, "Aladdin" director Guy Ritchie can't find a male actor in his 20s who can act and sing, "especially since the studio wants someone of Middle-Eastern or Indian descent."
But not everyone is impressed with the fact that despite testing thousands of actors, they couldn't find one guy to play Aladdin. (Hey Disney, maybe you can try a Bollywood actor. I hear there's a lot of them. And they can all act, sing, and dance!)
They also had their own suggestions for who could play Prince Ali and Jasmine.
Even "Silicon Valley" star Kumail Nanjiani spoke up.
While some were plain fed up.
It's easy to see why people are outraged and worried that Disney will mess this up.
After all, as we've reported before, many actors of colour are given secondary roles (that is, if they even get cast, which is still a rarity), and are usually delegated to the part of the friend, the nerd, or an offensive stereotype.
In a University of Southern California study, more than half of the 400 films they looked at didn't feature Asian-speaking characters. And they found that in 2014, only five per cent of characters in film were Asian, while nearly 75 per cent were white.
And they wonder why we're upset.