Twenty years ago, Sanofi Pasteur helped found the Sanofi BioGENEius Challenge Canada (SBCC) because we believed in giving back. Since then, over 4,500 budding young scientists have had the opportunity to conduct research in areas such as cystic fibrosis, cancer, eco-friendly pesticides and HIV. For example, this year's 16-year-old winner, Arjun Nair, showed how an antibiotic might help make cancer treatment more effective with his mentor Dr. David Cramb at the University of Calgary. Arjun was one of 14 international competitors at the prestigious BIO conference in April.
While the achievements of these students is incredibly inspiring, it's important to remember that one of the reasons that this competition is so successful -- and unique -- is because of the people who mentor these high school students. Every student is mentored as they perform their research, and create very special relationships with these trusted advisers and role models -- the people who have "been there" and "done that." As mentors, they support and encourage their mentees by passing on their knowledge and expertise to the next generation.
All of us need mentoring in our lives -- to inspire us, motivate us and help us achieve our aspirations.
I've had the good fortune to work with outside organizations and with individuals who have become mentors to me. These include outstanding Canadians such as Dr. John Evans, Dr. Calvin Stiller, Dr. Henry Friesen and Joseph Rotman. Working with these mentors helped me develop my own leadership skills. Above all, that success is about people. In my 30 years at Sanofi Pasteur, I have seen many people develop fulfilling and rewarding careers in biotechnology. By actively mentoring people, we can help them unleash their true potential.
Today, as I look at our young SBCC participants, I see a similar pattern. In 2008, Norman Yau, from the University of Toronto Schools, won the Toronto regional competition with his teammates Jonathan Schneider and Josh Alman. Under the supervision of U of T school teacher Meg O'Mahony, the students worked with mentor Dr. Nicholas Provart to identify genes that helped a plant thrive in salty soil.
Thanks to his mentor, Norman says he learned how to better handle life's curveballs. His mentor encouraged him to stay patient and not get frustrated when things didn't go his way. This is something Norman's been able to apply to both his studies and his life.
Ted Paranjothy, another SBCC participant, also learned valuable insight from his mentor Dr. Marek Los. At 17, Ted Paranjothy of Winnipeg was inspired by the memory of a friend who died from leukemia when he was five-years-old. Paranjothy worked with his mentor to develop innovative ideas for cancer treatment. His Grade 12 project earned a triple crown of high school biotech science: a first place sweep of the 2007 SBCC regional and national competitions, as well as the Sanofi-sponsored International BioGENEius Challenge -- the only Canadian to achieve this distinction so far.
Ted says that the most valuable lesson he learned from his mentor is also applicable to everyday life. He's learned that failure in itself is, "a step towards success and that it is impossible to understand and appreciate the positive side of things without being entrenched in the negative side first." His mentor inspired him "to continue with the project even when every cell" in his body was defeated.
Both mentors encouraged the young men when things didn't go according to plan and helped fuel their determination. The SBCC would not be possible without such mentors. Not only do our mentors share their insight with our students, but they encourage them to follow their dreams and push past any obstacles. By cultivating a love for science among our youth, they're advancing innovation in Canada which is critical to our competitiveness.
Industry studies show that mentoring programs in the workplace are good for both mentors and mentees, and can improve retention and career advancement. For example, a Gartner study shows that mentors were promoted six times more often than those who did not mentor formally, and that mentees were promoted five times more often than those who were not formally mentored. In addition, retention rates were higher for both mentees (72 per cent) and mentors (69 per cent) than for employees who did not participate in a mentoring program.
These statistics prove just how critical a mentoring program is for development. As a founding sponsor of the SBCC, we're honoured to support mentoring in Canada. At Sanofi Pasteur, we also provide co-op and internship opportunities for SBCC winners because we truly believe that the innovations from young people like Norman and Ted -- and the 4,500 other aspiring young scientists who have participated in the SBCC since its inception -- are helping to drive innovation and significantly bolster Canada's productivity, competitiveness and overall prosperity as a nation.
I also encourage you to watch as Sanofi Pasteur employees Davinder Chawla, John Riley and Michael Leach share their experiences as mentors for SBCC students below.
Mark Lievonen is President of Sanofi Pasteur Limited, a leading developer, manufacturer and exporter of vaccines for Canadian and global markets. For more information visit: www.sanofibiogeneiuschallenge.ca.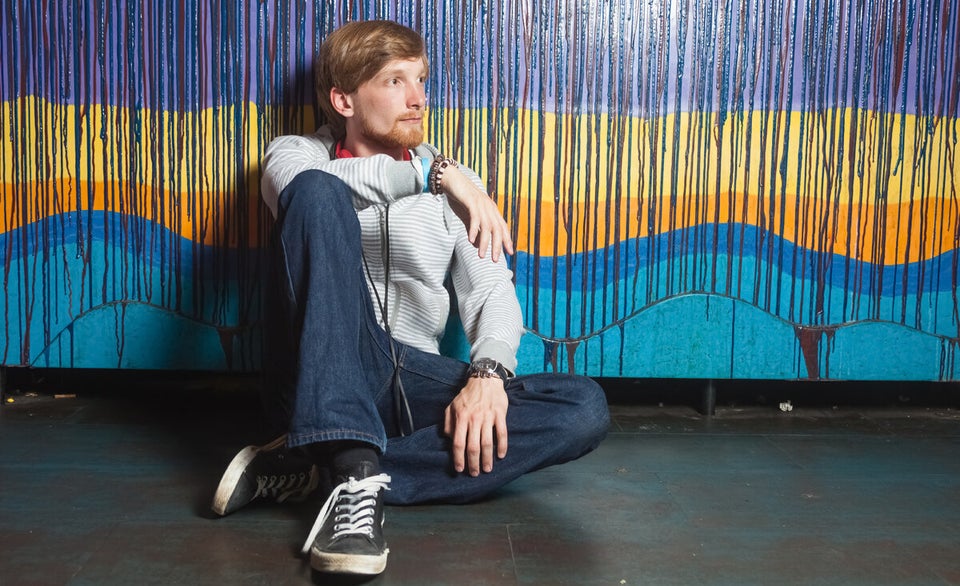 The Canadian Millennial: Survey Says
Popular in the Community