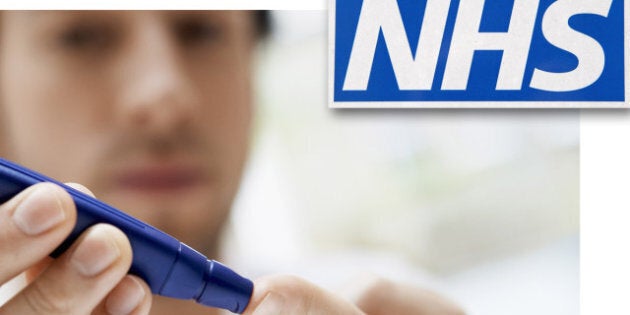 The number of people with type 2 diabetes continues to rise in Canada. It has become a major health concern, with notable societal and economic repercussions. The most recent Canadian statistics indicate that from 1998/99 to 2008/09, the prevalence of diagnosed diabetes has increased by 70 per cent. In 2008/2009 an estimated 2.3 million Canadians (6.8 per cent) had diabetes and an additional 480,000 (1.4 per cent) were unaware that they had diabetes.
Given the extent of the diabetes challenge within Canada, we need to leverage all the tools available to us to ensure the best possible patient outcomes. Small improvements at the outset can have major long-term benefits.
For the past two years, my colleagues on the Canadian Task Force on Preventive Health (CTFPHC) have been examining the issue of diabetes in order to make the best scientific recommendations about the optimum use and frequency of type 2 diabetes screening in Canadian adults. The CTFPHC is an independent body of 14 primary care and prevention experts appointed by the Government of Canada to provide evidence-based preventive activities in primary care in Canada. Today we released our guidelines.
Since the CTFPHC last addressed diabetes in 2005, new evidence has been released and risk calculation and blood screening tests have become progressively more precise. As a community, we have also become more attuned to weighing the overall potential benefits and harms of screening, most evident in the amount of attention our Breast Cancer Screening Guidelines received last year.
Patients continue to place a high value on clear communication and taking an increasingly active role in their health care. Understanding and managing the risk factors associated with type 2 diabetes is just one example. Patients with greater awareness of their risk factors can play an active role in lowering their risk and better managing diabetes with health interventions like an improved diet, exercise and maintaining a healthy weight. These benefits will extend beyond diabetes prevention and management.
The evidence that formed our recommendation may surprise some: there was no evidence to support routine screening with a blood test for type 2 diabetes among adults at low or moderate risk of diabetes.
Our guidelines highlight the need to focus screening efforts on high and very high-risk people. Even in the high and very high-risk groups there is little evidence that frequent screening is beneficial, especially for reducing mortality.
For this reason we recommend that patients and physicians use a risk calculator to determine their overall risk level rather than apply a blood test across the board. We have recommended using either the Finnish Diabetes Risk Score (FINDRISC) or Canadian Diabetes Risk Assessment Questionnaire (CANRISK). These tools help patients calculate their risk factors such as age, obesity, history of elevated glucose levels, history of hypertension, limited activity levels, and diet with limited fruit and vegetables.
For adults of any age at high risk of diabetes, we recommend screening every three to five years using A1C blood test. For adults at very high risk of diabetes, we recommend screening annually using A1C blood test.
For those requiring routine screening, the new guidelines recommend the use of non-fasting A1C as the preferred blood screening test; a test that can be taken without fasting.
The new Task Force Guidelines will bring precision and convenience to diabetes screening. We can improve overall health outcomes by identifying health benefits and enhancing our understanding of risk factors. This is something that health professionals and Canadians can do together.
It is important to remember that the Guideline has been developed to provide guidance in the decision-making process. We encourage every Canadian who may be at risk of developing diabetes to discuss screening with their healthcare provider before deciding on the best approach for them.
To learn more about the Task Force and our new Guideline, visit our website at: www.canadiantaskforce.ca
Dr. Kevin Pottie is a family physician and Associate Professor, Departments of Family Medicine and Epidemiology & Community Medicine, University of Ottawa.