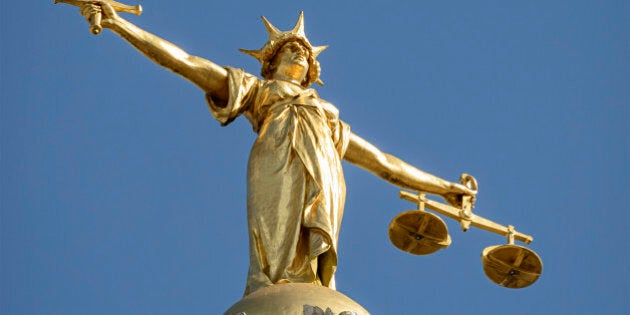 On October 14 Canada's Supreme Court justices will have the unenviable job of choosing between two very different ethical languages. Which is the one in which the promises and protections in Canada's Charter of Rights and Freedoms are best understood?
Since its 1984 signing the Charter's fine wording has been largely untested. In "Carter, et al. versus The Attorney General of Canada, et al.," Justices will be asked to decide the meaning of the Charter's guarantee (Section 7) of "life, liberty, and security of person"? And, too, they'll be asked what actions rise to the level of prohibited discrimination (Section 15)? Petitioners and Justice Canada lawyers will argue opposing ethical frameworks that are as different as English is from French. One is libertarian in its assumption that the principal role of government, and thus of society, is to empower and never impede the choice of individuals? The other insists that the language of the law is at heart communal and protective. In over 20 years as a legal consultant, counsellor, researcher and writer on these issues I have seen these ethics diverge until they are now wholly distinct languages.
In court briefs, for example, civil libertarians talk about "aid in dying," "assisted dying" or "physician-assisted death" as a simple matter of care and comfort requested for and by those whose demise is eminent. All that is being asked is permission for physician's to help along the inevitable in a kind of comfort care.
Arguing similarly for care, Justice Canada lawyers will insist none of this is about "end of life" choices but about "ending life" in those who otherwise might live for weeks, months or years. Care is about pain control, rehabilitation and social services, not the self-conscious termination of a life through either the removal of life-sustaining mechanisms or the introduction of heart-stopping drugs. That's just killing by another name -- the Dutch call it physician-assisted or directed 'termination" -- and it is correctly prohibited in Canadian law.
For civil libertarians the issue is autonomy as an absolute right and independence is a principal virtue. It is not society's business to question individual decisions, judgments, or preferences. If the person with chronic cognitive, physical, or sensory limits wants to die ... it's our job as a society to listen to their plaint, acknowledge it, and then act upon it for them, if needed. But what is being demanded, opponents point out, is not the right of individual action. The demand instead is for society to accept the determination that some lives are not worth living. They then ask Canadians support that judgment through the participation of Canadian physicians funded by provincial health services supported under the Canada Health Act by federal dollars. Individual? Not hardly.
Buried in these oppositions is the civil libertarians belief that only the individual can judge his or her quality of life. If some find it insupportable then termination is the humane thing to do. A variant here is the "dignity" argument. In her affidavit, for example, Gloria Carter argued her condition, ALS, would result in the inevitable failure of bladder and bowel control. This would be an "indignity" she did not want to endure. And who, the libertarian language asks, would dispute her right to judgment?
Opponents insist quality of life is something we create, together, not a condition we endure alone. Dignity is in how we live our life, not the eccentric limits of the life we may live. Haida artist Bill Reid said that while his Parkinson Disease required he use "nappies" he found it a minor inconvenience, not something to die over. In a famous article Harriet McBryde Johnson, told Princeton philosopher Peter Singer that simply because she used a wheelchair didn't mean she didn't enjoy going to the beach. That he could not conceive of the pleasures of her life, lived in a wheelchair, was his failure and limit, not hers. "Dignity" and "life quality" are advanced through care, rehabilitation and support, McBride insisted, not termination for cause.
As Justice Canada's briefs insist, two decades of social science have shown that over time those faced with chronic conditions or illnesses change their minds about things like dignity, life and life quality. While most go through an initial period of depression and often suicidal despair, in time the majority find life is still worth living. We learn to accommodate, to rediscover dignity and life's joys in lives that while different remain worthwhile. To accept termination during a person's period of despair is to deny the fragile the right to the time needed for what we should be mandating: counseling, pain control, rehabilitation, and social services.
It is fair to say disability and social activists insist we support not the individual in isolation but the person in community. We all need help and never more than when facing a health crisis. It is here that that the Charter's guarantee of "life, liberty, and security of person" demands protection and support of the fragile, not a quick nod to depression and fear of the unknown. The libertarians don't deny the need for support. They just understand it differently.
Tom Koch is a medical ethicist, writer, and gerontologist who has served as a consultant on cases of physician assisted or directed termination. His latest book is Thieves of Virtue: When Bioethics Stole Medicine.
Popular in the Community