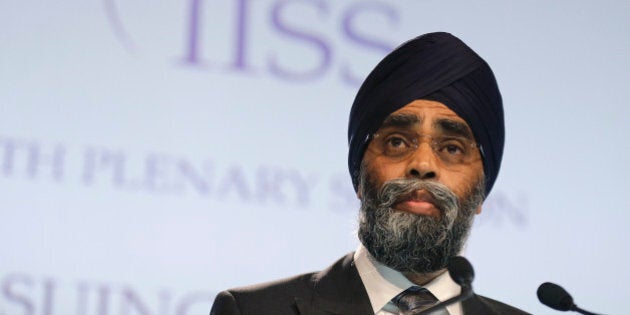 Canadian Defence Minister Harjit Singh Sajjan's inaugural speech at the Shangri-la Dialogue this past weekend -- the Indo-Pacific's premier gathering of defence ministers and officials -- marked a promising beginning to a new security partnership with the region. The minister's message to the delegates was simple, clear and direct. Canada, he said, is "dedicated to building up our past contributions as we adjust to an evolving international dynamic and reinforce a rules-based international order" in the Indo-Pacific.
Many interpreted his speech as a clear sign that Canada will become a more deeply engaged security partner in the region. And engage we must.
Today, we have more than a generalized stake in the region's prosperity and stability, but specific security interests that are defined by our growing economic ties with a region that will be the key driver of global growth. Not only has Canada signed new free trade deals with countries like the Republic of Korea, but we are also a party to the recently concluded Trans Pacific Trade Agreement (TPP).
Tensions in the region are growing as a result of competing territorial claims in the South China Sea and growing geopolitical competition.
In less than two years, the region's collective GDP will near $30 trillion. Slowing growth in the region's biggest economy, China will be offset by growth in India, Indonesia, and Vietnam. The ineluctable driver of growth is demographics--another half billion people will be added to Asia's population by 2025 and another one billion will be added to its rapidly growing middle class in the next five to ten years.
Our economic partners in the region, notably Japan and Korea, but also our new trading partners in Southeast Asia, have repeatedly said that if we want to do business with them we are going to have walk the talk on security.
Mr. Sajjan's defence policy review is therefore going to have to come to grips with the kind of role and defence capabilities that will be required for a more robust Canadian presence.
Tensions in the region are growing as a result of competing territorial claims in the South China Sea and growing geopolitical competition. At the Shangri-la Dialogue, Admiral Sun Jianguo, deputy chief of staff of the People's Liberation Army, said China does not "make or fear trouble" in response to US Secretary of Defence Ashton Carter's warning that China's actions are putting it at risk of "erecting a Great Wall of self-isolation."
The United States is turning away from an emphasis on large land-based forces in the region towards highly mobile naval, air and special forces and technologically sophisticated cyber-attack capabilities, space-based intelligence and communications systems, and missile defence capabilities.
We will have to decide whether we wish to follow the U.S. lead even though our own national interests are not always in complete alignment.
But, as Mr. Sajjin heard from many of his ministerial colleagues at the Dialogue, there are many other avenues for deeper engagement. These include combatting the rising tide of terrorism, which has also claimed the lives of Canadians in Indonesia and the Philippines, stopping piracy on the high seas, and dealing with such issues as fisheries poaching, drug trafficking, illegal migration, disaster relief and assistance, military medicine and cyber security.
As Mr. Sajjan consults with Canadians about their views on defence, he would be wise to spend more time with our Asian friends to hear what they want from us whether it be peacekeeping assistance, military training, or something else. In a part of the world where appearances count, Mr. Sajjan and his cabinet colleagues are going to have to do more than make the occasional cameo appearance. Tangible commitments and actions will be required if we are going to be taken seriously and advance our interests.
Follow HuffPost Canada Blogs on Facebook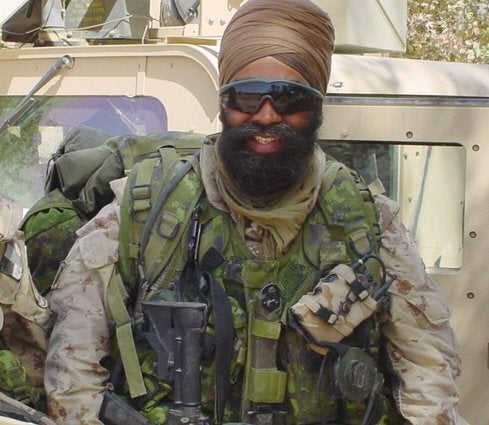 Harjit Sajjan: Canada's 'Badass' Defence Minister