 The military style, the sparkling white glove, the black pants and the bunched-up socks: These were Michael Jackson's legendary trademarks. And the team behind them? For 25 years, Michael Bush, together with his partner Dennis Tompkins, who passed away in 2011, created most of Michael Jackson's personal and concert tour wardrobes, designing the costumes, apparel, shoes and accessories.
Some time ago, I spoke with Michael Bush, and we looked back at the golden era that lasted nearly a quarter of a century.
Luka Neskovic: You started working with Michael on the set of "Captain Eo," right?
Michael Bush: Yes! I was first hired to start making the clothes for the cast: the dancers, the characters... and then when the clothes were made I was hired to dress him in his outfit. That was 1985 and then after that job I worked with him ever since.
LN: What was your first impression about him?
MLB: He was very shy. I think he was looking -- because we were the same age -- for someone that he can have fun with, so he was a very big practical joker. He liked to play jokes on people. He made me laugh, and I could make him laugh, and I think that was the biggest part of the job -- to have a good time.
LN: What do you think about his style before you started working with him?
MLB: He was looking for his own style, because when I started with him he was still with his brothers, after the Victory tour, and he started going off on his own for the BAD tour. He was looking for something that fit his style of music, which in the Bad album was very street music, very urban, and he was looking for something that fit the visual of the sound he was producing. So that's what we were doing: a lot of police badges and a lot of street fashion.
LN: He was making a new image for a new album?
MLB: Yes, he did for every album. He changed a little bit for each album, especially for each tour, but it still had a very strong military influence.
LN: How performing would it affect him?
MLB: Michael loved to perform live as his was in his best. He always gave a 100 per cent. So he would lose a lot of water and weight as he was performing and it took a couple of days for him to recuperate to be able to do it again. He was very athletic, and very strong with what he did. Michael would dance every day to rehearse, to be strong enough to do the shows.
LN: Do you think that the second leg of the tour was better than the first one?
MLB: For me the best was when we started in Japan, because that was new, that was Michael's first solo tour. I mean, for me it was the same... The fans in Germany, France, and England, for example, are very aggressive, but a lot of audiences in Asia are very quiet. Michael liked self-expression. He liked to have the audience to express how have happy they were when he would perform.
LN: At that time did you know about vitiligo, his skin disease that he was trying to cover?
MLB: No, Michael told me in '87, in the middle of a Bad tour. It was very private for Michael, I mean his personal life. He was very afraid people would not like him for something that he could not control. He was very sensitive about people's feelings.
LN: I think somewhere in Bad period he started wearing an armband?
MLB: He wore a little bit before, but it mostly became dominant in the "Smooth Criminal" video with the white suite, with the blue armband. That's when it became pretty well established Michael's trademark in his clothes. He also wore the one in the Pepsi commercial, a red one, but after "Smooth Criminal" there was pretty much an armband on everything.
LN: What was the meaning of that?
MLB: It was Michael's. It was something that he wanted his audiences to identify with. If a jacket had an armband on, that it was Michael.
LN: And what was the meaning of a number 777?
MLB: Michael was the seventh child in his family and he was born in 1958. And if you had 1958 together you get 77. It didn't mean anything. Michael was like: "If I do something like that, people would wonder what that means and they'll remember it." So it was like education, why it was there?
MLB: CTE. It was just three letters that came out of a hat, to put on his clothes. When we made his first shirts, there were no letter on it, and he said: "We need some detail" and these CTE letters came out.
LN: What about a gold outfit that he wore on History tour. Was it designed by Versace or by you?
MLB: By us -- me and Dennis Tompkins.
LN: But why all the credits went to Versace?
MLB: Because it looked like something Versace would do. And Versace would not tell anybody that he didn't do it. So he became famous for something that he didn't do. Me and my partner -- we knew we did it, the fans knew we did it, and we don't need to tell anybody.
LN: Did Michael have any collaboration with Versace?
MLB: Versace came to the show we did in Milan, on Dangerous tour, and that was it.
LN: What do you think about the work of Ruska Bergman who was Michael's stylist?
MLB: The one that did the Italian Vogue? She did something different. She brought a bunch of clothes -- stuff that anyone could buy, and bring to Michael. I never do that. I only make custom-made for Michael.
LN: Do you think that she changed his trademark style?
MLB: No, because it's somebody else's style. It's pretty easy to go to a store and buy bunch of clothes and bring somebody. It's just a different type of job, and she gave Michael someone else's style, not Michael's style. She gave barman style, not Michael's personal style. That's what she does. All the job she does, that's what she does.
LN: I think her work was very interesting. What about the Ebony cover?
MLB: Oh, very nice, beautiful. Ebony showed Michael as a fashion model, as my job with Michael was to show him as an entertainer, dancer.
LN: How you prepared him for the court during the 2005 trial?
MLB: Every day he looked different. We had Dennis, my partner. He would stay at the studio and make the clothes for the next day, so I can put it in the car at the three o'clock in the morning, I leave my house to drive to Neverland, to meet Michael at six in the morning. His makeup artist Karen [Faye] would finish. He would finish his eating and then we would sit and talk a little bit, and then he would make sure that everything was on him, his tie, details, and then he would go to the court.
LN: What he would talk about?
MLB: He would talk about anything other than the trial to me. He would talk about like the sun outside, or how beautiful the flowers were at Neverland, or what I was doing when I got home. You know, stuff like that, not about what was happening in court. That was too hard for him.
LN: Did you have contacts with Michael after the trial?
MLB: A little bit, because Michael went to Bahrain and I didn't have as much contact with him, because of the time differences. He wanted to be with his family. I created the wardrobe for his personal use that nobody ever saw, because it's his private life.
LN: Was he exited about the comeback?
MLB: Oh, very excited. He wanted to show his children what he did for a living.
LN: What was your last memory of Michael [the night before his death]?
MLB: I told Michael when he was sitting in the car, I said: "Thank you for changing my life again," cause I'm going on a tour, and my whole life has changed, and Michael said: "Oh Burst," --that's what he called me Burst -- "you are changing mine," and I'll never forget our bear hug.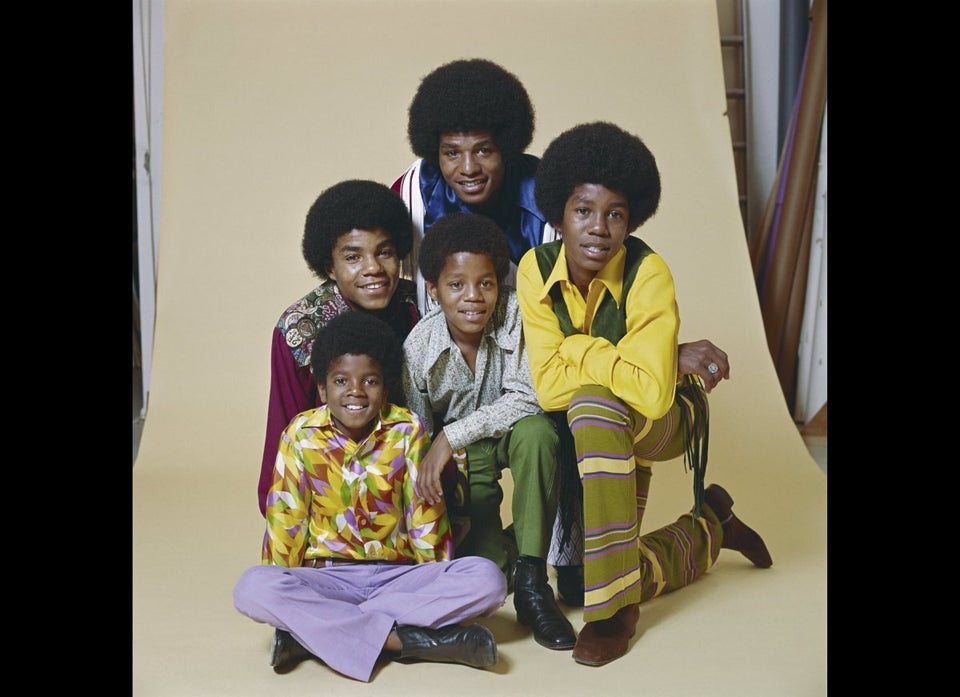 Michael Jackson Style Evolution