For about two weeks now, everyone who stops by our office has been wondering the same thing: Why do we keep glancing obsessively at a second screen, over there on the side of the room to the left, far from keyboard, computer, pen holder and coffee cup?
That second screen shows a small map of the world, scrolling bars and a number that changes constantly: the number of people playing Fort McMoney at this very moment.
It's a number whose highs and lows have been the source of profound feelings of joy, fear, contemplation, stress and anxiety -- and have also provided a sense of accomplishment.
After more than two years of work, tens of thousands of emails sent and received, and just as the director and other members of the team prepare to officially launch the project in Amsterdam, the counter begins to climb.
The servers have been tested to handle a load of several hundred players when the numbers start appearing on our screens. Four-hundred participants in our project. We send out our first messages -- it's finally happening. It's 7 a.m. on the first Monday, the first day, that our game has gone live.
The counter keeps climbing. There are now 700 people on the streets of Fort McMoney. A few moments later, the counter hits four figures. There are 1,200 players online at the same time. They come from Germany, Quebec, France, Alberta, the Netherlands, Switzerland, the USA, Russia, but right now they are all in Fort McMoney. Some are talking to a homeless man, others to a waitress. There are those who are chatting with the mayor, and those who are meeting Jim, a trapper. They're all there. As for us, sitting in our offices and talking on our phones, we're happy.
Producing a documentary is an adventure in and of itself. So is producing a game. Producing a documentary game is both a marathon and a sprint, with a bit of pole-vaulting in between. It takes the adventure of producing to a whole other level, a level where a multidisciplinary team's members have to learn how to work together, where photos meet code, and where everyone can vote, express their opinions, and engage in debate.
In the blink of an eye, the counter, which, a few seconds earlier was showing several hundred players, drops abruptly to zero? It is 3:35 p.m. on Thursday. The phone rings. Emails start landing in the inbox. The project has turned into a blank page. We are shaken. Fort McMoney drops completely off the map for 17 minutes.
In those 17 long minutes, we realize that a documentary game is as much work when it's online as when it's in production. That the two years that preceded it going live are just the start of conversations, direct dialogues, and interactions with the world. Those 17 minutes also make us painfully aware of the technical expertise that goes into making Fort McMurray come to life for hundreds of thousands of people online -- and for the director, the producers, and the broadcasters for whom gaming is a whole new world.
Seventeen minutes after the counter fell to zero; the number of players starts to climb again. People start to come back, and they don't hold the interruption against us (not too much, anyway). Fort McMoney becomes repopulated.
After about two weeks online, nearly 150,000 participants have made their way to Fort McMoney. In so doing, they've been engaging in discussions, participating in the creation of a city, and asking incisive questions. There seems to be awareness that Fort McMurray raises questions that have implications far beyond the city limits.
The members of the creation and production team have had the distinct pleasure of watching the project come to life and seeing related groups take shape outside of the game, with the debate continuing on Facebook and in newspapers. There's the pleasure of watching residents, industry and advocacy groups defending their points of view while engaging in dialogue. And there is the joy of seeing how the web seizes control of the thing that we worked so hard on, and makes it its own.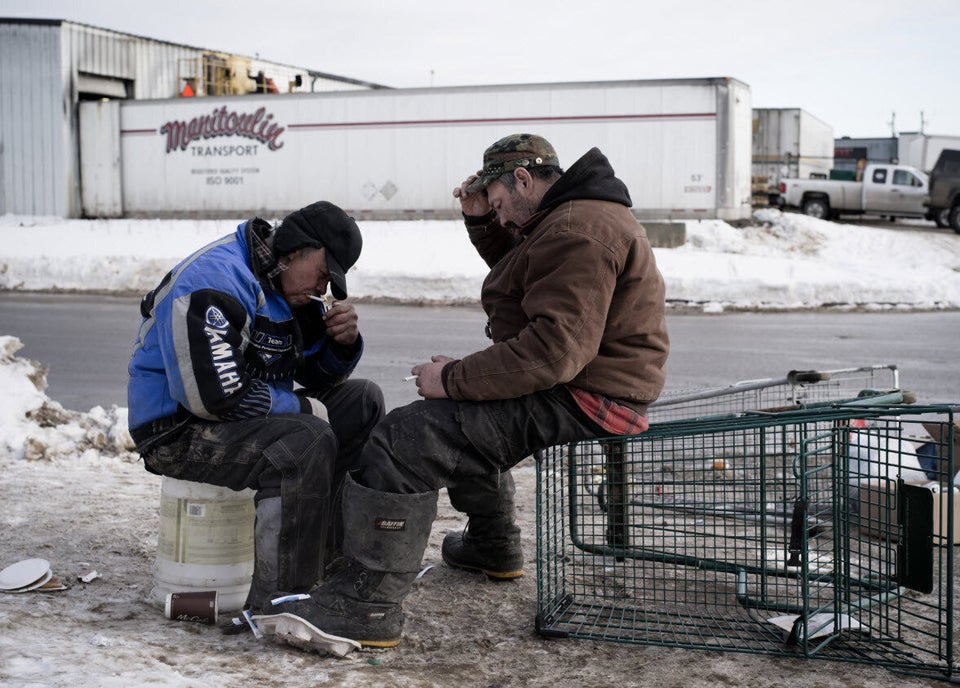 Scenes From Fort McMoney