 The Red Queen and Green Business
It's time to give up our faint hopes that scientists have been unnecessarily gloomy about the rate at which the climate is changing. They were wrong. As the New Scientistasserts, it's even worse than we thought. We are not gaining ground on climate change; we are falling behind faster and faster. Our small steps toward efficiency and intensity do not bring us closer to our goal. As the Red Queen so famously put it, "It takes all the running you can do, to keep in the same place." And we are not running very fast.
As the world began to gather in Doha for COP 18, scientists and investors attempted to make this starkly apparent.
Three landmark reports were published in the last few days, all timed for the Doha meeting. The World Bank published a report entitled"Turn Down the Heat." The UN's World Meteorological Organization issued 2011 statistics on concentrations of atmospheric CO2. The World Resources Institute published a Global Coal Risk Assessment.
They make very uncomfortable reading. Together, they make the case that:
• a 4ºC increase in global temperature is both imminent and disastrous,
• we have reached 391 ppm of atmospheric CO2 , indicating a rate of increase in the level of carbon that will necessarily and swiftly propel us into the crisis ahead, and
• there are 1199 new coal-fired plants being planned and developed.
The madness has never been more obvious than it is today.
While many politicians are loathe to abandon revenues from the oil and coal industries, investors are growing impatient. Business is willing to step up to the challenge, but it needs politicians and diplomats to create effective investment policies that encourage rapid innovation.
The Global Investor Coalition on Climate Change, which manages $22.5 trillion in assets, issued an open letter on November 20. In it, they call for governments "to phase out subsidies for fossil fuels, which remain six times higher than subsidies for renewable energy sources." Instead, they want to see "workable solutions that will enable deployment of private capital in climate solutions." Without government cooperation, investors simply cannot help generate the large and small-scale technology transformations we need so desperately and so soon.
Instead, governments seeking to encourage economic development have returned time and again to the solutions that built their economies in the past: oil and coal.
Since every tonne of coal burned puts 2.86 tonnes of CO2 into the atmosphere, the correct response to the World Bank's warnings and the UN's measurement of 391 ppm of atmospheric CO2 is clearly not to build 1199 new coal-fired power plants.
We need vastly better solutions to the world's need for cheap energy, and we need them now. Our desperate and skyrocketing need for electricity has made us oblivious to the consequences of its generation. We continue to explore, plan, build and extract the materials and plants required to burn more carbon, underinvesting in the technologies that will allow us to survive.
Under these conditions, sustainable business is no longer about turning out the lights on weekends. It is about dismantling the economic structures of subsidies and investments in oil and coal. It is about accelerating and maximizing investment in green energy.
The Clean Air Task Force paper, "Four Policy Principles for Energy Innovation & Climate Change," supports this view. The paper synthesizes independent research from a variety of academic sources. They find that optimal energy innovation policies "recognize CO2 reduction as a public good, and pursue energy innovation through a public works model."
Governments can "stimulate demand using public procurement and regulatory mechanisms (including performance standards and carbon pricing) to encourage private sector innovation... [and] support late-stage development and demonstration projects, which are typically too risky for private corporations to undertake, through financing and incentives."
Already, Germany has figured it out. Investment in their Energiewende, or Energy transformation, has allowed them to produce 25 per cent of their electrical power from renewables. They are on track for 35-40 per cent by 2020 and 80-100 per cent by 2050. Such gains are possible elsewhere, given the right incentives for investors and innovators.
Business is ready to step up to the challenge. Investors are anxious to develop new technologies. Government has to unlock the doors to investment and innovation, and it needs to begin this week in Doha.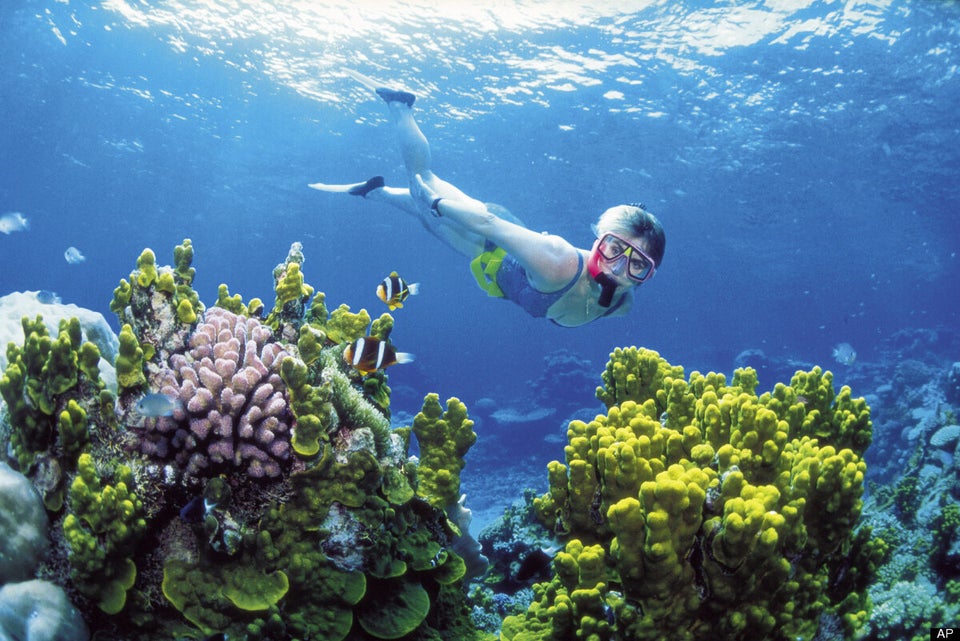 What Climate Change Just Might Ruin