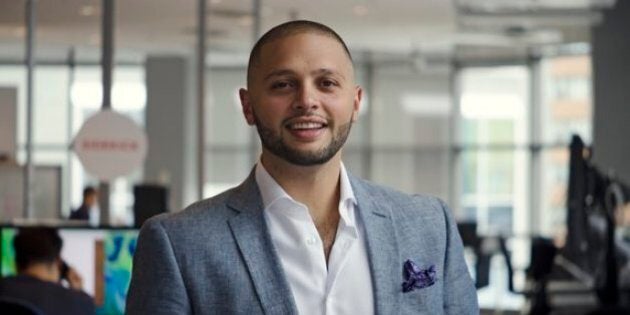 Long gone are the days of the press release or TV interview as the means to get a leader's message out. For Abdullah Snobar, the social media site Snapchat is the way to go. This video interview, created and posted on Snapchat, provides a sneak peek into his first week on the job. Meet the millennial executive.
Snobar is the executive director of Ryerson University's DMZ business incubator, ranked first in Canada and fifth in the world. That puts Snobar in charge of the downtown Toronto home to over 400 entrepreneurs and 50 employees.
What competitive edge do millennial leaders bring to the workplace? Below are four key traits that set them apart.
Steve Jobs once said, "The only way to do great work is to love what you do." That rings true for millennials. A "sense of purpose" is part of the reason six in 10 millennials chose to work for their current employers, shows a survey by Deloitte.
You don't have to chat long with Snobar to know that he's passionate about his job. He brings up "purposeful passion" often and lives by this motto, borrowed from one of his mentors, Ryerson University president Sheldon Levy, "Be the best at something that matters."
2. They create their own jobs
Snobar got his start at the DMZ when he was offered the position of manager of operations, which he didn't want but took anyway. Before long, he identified a need at the organization for business development and so he carved a role for himself as director of community and business development. The position focused on generating revenues, providing more support for startups and raising the profile of the DMZ worldwide. Over a year later, he was poached for the job of the DMZ's top boss.
Millennial executives are social leaders. Millennials who are particularly high users of social media are more interested in the purpose of their employer, versus less connected ones, according to the the Deloitte survey.
In that case, Snobar's social leadership is no surprise. He kicked off his new role as executive director with pictures on Instagram, where he reported on his first week from the DMZ's account using the hashtag #ourDMZ. Picking Instagram was a strategic move. To connect with other millennials, he needs to be where they are. Research shows that over 90 per cent of Instagram users are under the age of 35.
But Snobar's understanding of the power of social media as a networking tool goes back years. While working for Ryerson's Ted Rogers School of Management as manager of undergraduate student relations and development, he was able to to recruit celebrated Internet entrepreneur Gurbaksh Chahal as speaker for a school conference by reaching out to him on social media.
4. They are high performers
The more millennials a company has in leadership positions, the better it performs, says the Global Leadership Forecast. The study reports that "aggressive-growth" companies have a 30 per cent proportion of millennials in leadership positions.
True to his generation, Snobar does not like to hear the word "can't." He says his attitude is an extension of the work culture at the DMZ, whose staff are predominantly young.
Sure, he's been underestimated due to his young years but proving people wrong makes for a fun challenge. "You see people's faces change around the boardroom table," said Snobar. His goal is for the DMZ to be the world's #1 university business incubator, which, given his track record to date, is not far from reach.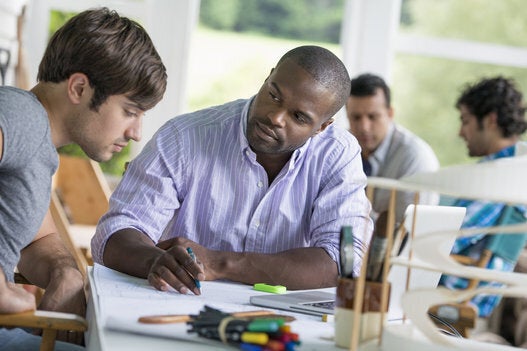 Overwhelming Potential: Life Advice, Tips, And Tricks That Every Millennial Needs To Hear