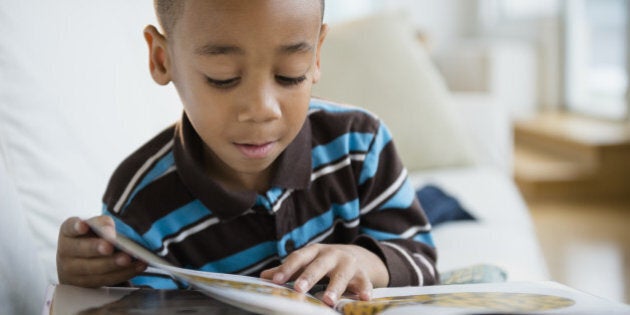 You want the best for your children; it's only natural. From education, to food, to overall quality of life, you work hard to make sure they have it better than you did. For this, we commend you. That search for superior quality extends to books -- while there's nothing wrong with your kids' established favourites, the best way to expand their horizons is with new stories. That's where we come in; we've rounded up the finalists of this year's TD Canadian Children's Literature awards, including this year's big winner, to make the task of making sure your kids read the right stuff even easier. Every little book helps, but what's the harm in starting with the very best our country has to offer? (None, that's what.)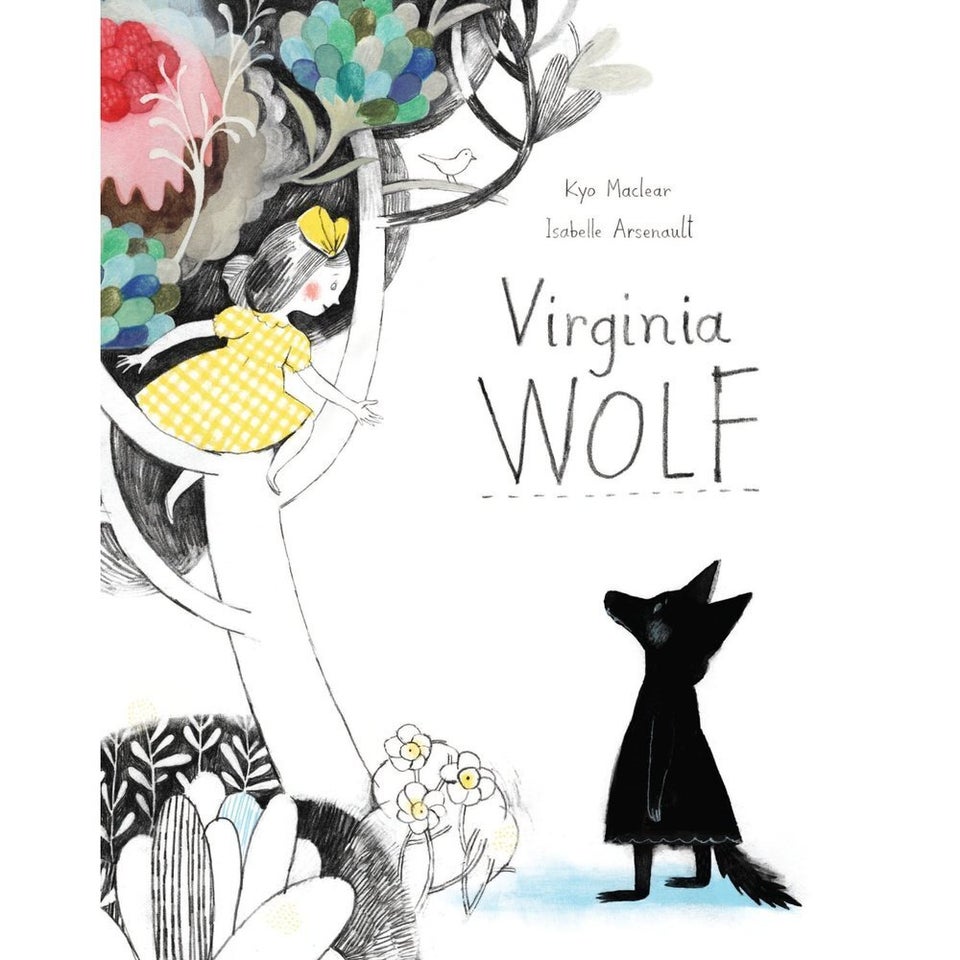 The Most Celebrated Children's Literature Of 2013
Virginia Wolf by Kyo Maclear (Finalist)
Loosely based on the life of Virginia Woolf and her sister, painter Vanessa Bell, Maclear's story is a tale of support and sisterhood. When Vanessa's sister, Virginia, finds herself stuck in a dark, wolfish mood, the entire family grows concerned about what their daughter is turning into. Vanessa takes it upon herself to lift her sister's spirits by painting the locations of Virginia's imagined world, named Bloomsberry, upon the walls of their house. Soon enough, Bloomsberry takes on a life of its own, and Virginia picks up her brush to make some creations of her own. Fair few books, much less books suitable for younger readers, manage to capture the delicate balance of family life like this one. A must-read for kids with siblings.
The Stamp Collector by Jennifer Lanthier (Finalist)
You'd be hard pressed to find another child-friendly book that so accurately and poignantly outlines the paths we can take in life as The Stamp Collector does. Two boys, one with a love for stamps, the other with a passion for stories, grow up separately with different upbringings, but their passions remain. As adults, one boy finds himself working as a prison guard, and the other finds himself a prisoner. The hobbies that carried them through life take on new layers of meaning as they use them to communicate and find hope in otherwise hopeless situations. Read with tissues handy.
Kids Of Kabul: Living Bravely Through A Never-Ending War by Deborah Ellis (Finalist)
Following the subject matter of her famously-received The Breadwinner Trilogy, Deborah Ellis returns to Afghanistan to ask a simple question: What happens to children in the middle of a war zone? Going straight to the source, she chronicles the ups and downs of the lives of a group of children aged 10 to 17, and her findings are shocking, heartwarming, and most importantly, genuine. An eye-opening read for any age, but especially for children of a similar age who want to learn what life would be like for them elsewhere in the world. As an added bonus, all royalties from the sale of Kids Of Kabul go to the charity group Canadian Women For Women in Afghanistan.
The Reluctant Journal Of Henry K. Larsen by Susan Nielsen (Finalist)
Not for younger readers (middle school and up would be best), this dark-but-vital story follows the diary of Henry, who is starting school in a new city after a series of traumatic events. A year before the story begins, Henry's older brother, frustrated and depressed after relentless bullying at school, pulled a gun on his tormentor, killing his classmate and then himself. The resulting fallout shattered Henry's family, and sent him into a spiral of sadness, frustration, and therapy. Through his diary entries, we see how hard it is for Henry to come to grips with what happened, while he simultaneously learns to appreciate the people who care about him -- from his new friends at school, to his younger brother Farley, who didn't quite grasp what their older brother did. Like We Need To Talk About Kevin for a teenage audience, this book boldly confronts a topic many authors would skirt around. A must-read for any teenager who can handle the subject matter.
One Year In Coal Harbour by Polly Horvath (Winner!)
Horvath's quirky-but-lovable kid narrator, Primrose Squarp, returns to narrate young readers through another year of her life in Coal Harbour, following the events of Everything On A Waffle. New readers who missed the first installment will find themselves immediately drawn to the wit and humour of Primrose's voice as she reintroduces the members of her family and illustrates the decidedly unique (and Canadian) reality of living in a small mountainside town in the age of natural resource gathering and modern capitalism. Horvath's second foray into this world masterfully mixes humour, sadness, and introspective points to present a story that will speak to any eager young reader.