Female. Small town family doctor. Mother of four. Brown-skinned.
These descriptors probably do not conjure up images of a titan of health care for most people. But make no mistake, this is exactly what Dr. Nadia Alam is. A titan.
For the unfamiliar, Dr. Alam is the president-elect of the Ontario Medical Association (OMA), the largest provincial physician organization in Canada. The OMA represents the political, clinical and economic interests of the province's 40,000 practicing physicians, residents and medical students. The association has also been the subject of much discussion lately, as it has been locked in a bitter labour dispute with the Ministry of Health and Long Term Care for almost four years.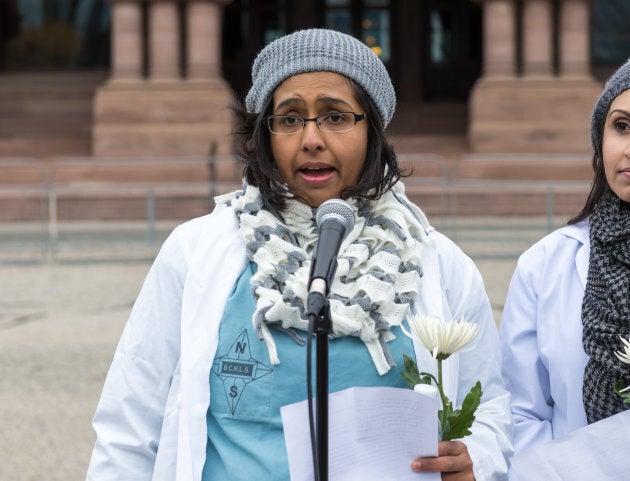 The OMA has recently faced external pressure from a government that has blamed physicians for an inadequately funded health-care system. Internally, however, it has also suffered from a decades-long erosion of trust from physicians. Chief among the warranted criticism has been that previous OMA leadership thoroughly and repeatedly failed to strongly advocate on behalf of its own dues-paying members. The culmination of this saga played out in a dramatic vote of non-confidence and subsequent resignation of the OMA executive committee earlier this year. This was followed by the culture-shifting election of new OMA leadership, including the widely, and rightly, celebrated Drs. Shawn Whatley and Nadia Alam.
Given Dr. Alam's rising prominence, it is impossible to overstate just how important her leadership means to health care in Ontario. Starting in 2018, she will advocate in a presidential capacity on behalf of physicians by helping to negotiate a new physician services agreement. Importantly, this currently represents $11.5 billion dollars annually in the provincial budget and is likely to increase as healthcare utilization continues to balloon. This negotiation, while currently ongoing, will become a contentious campaign issue for Ontario Premier Kathleen Wynne as she seeks re-election next year. By advocating on behalf of the largest provincial physician bloc in Canada, Dr. Alam becomes one of the most influential voices in health care in this country.
Dr. Alam will be one of five females, and only one of three visible minorities, to ever hold the title.
Truth be told, Dr. Alam's influence has been felt by Ontario's physicians for quite some time. Over the past several years, she has earned a reputation for being an intelligent, articulate and level-headed leader who keenly listens to the concerns of her peers. As a professional, she comports herself with class, dignity and wisdom, and is often looked to as the the voice of reason during impassioned debate about healthcare. When she is not caring for patients as a GP-anesthetist, she has developed into a policy expert and shown a savvy with media relations — not to mention her substantial Twitter following. It is with this impressive curriculum vitae that I would offer an additional adjective to describe Dr. Alam: inspirational.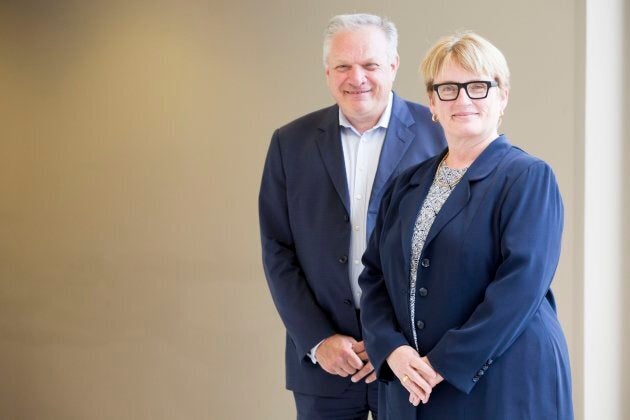 Since 1881, the OMA has had a total of 136 presidents. Dr. Alam will become one of five females, and only one of three visible minorities, to ever hold the title. Her election represents a seismic change in the traditional leadership demographic usually promoted by the wider medical community. To that end, not only does she bring a diversity of gender and race to the office of OMA president, but both her and Dr. Whatley represent the voices of community practice physicians. This group is often overlooked for leadership roles in favour of university-affiliated doctors who usually rotate between academic, medical college and government institutions.
Critics of Dr. Alam have characterized her advocacy as ultraconservative and sanctimonious. They claim that she conceals the desire for increased physician remuneration under the veil of patient suffering and chronic system under-funding. As a resident physician and front-line health-care worker, I have experienced the reality of our broken system firsthand. From inhumane specialist wait times to patients turfed in hallways due to a lack of available inpatient beds, the crisis in health care is altogether too real. Dr. Alam speaks to the realities and challenges that lie within the trenches of health care.
It is powerful to see someone who shares my skin colour in such an influential role.
Personally, Dr. Alam has become a role model. We know that Canadian medicine has a diversity problem, and it is powerful to see someone who shares my skin colour in such an influential role. Her courage to stand up to a system that barely acknowledged her presence has helped me develop my own voice. I intend to use it in order to fight on behalf of patients, physicians and our health-care system one that my generation will struggle to inherit and manage.
This month we celebrate Women in Medicine, an initiative started by the American Medical Association, to honour physicians who have offered their time, knowledge and support to advance women with careers in medicine. Here in Ontario, Dr. Nadia Alam embodies those very principles and tirelessly works to improve health care regardless of gender, race or age. Despite the myriad issues with our system, Dr. Alam represents our best hope of finding solutions to these problems. Indeed, of all the people involved in health care, she is perhaps the one person to whom everyone listens.
Follow HuffPost Canada Blogs on Facebook