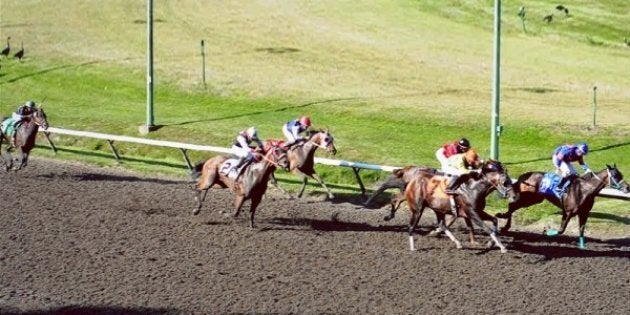 The Deighton Cup is dubbed to be the most stylish and must-attend fashion and social event of the summer. Following The Big Smoke event on Friday evening, Vancouver's finest young professionals gathered at the Hastings Racecourse for The Thoroughbred event on Saturday noon.
Glamour and elegance flooded the venue as the ladies paraded in their lavish hats and fascinators. The gentlemen dabbled in games of chance while sporting ascots and suspenders, smoking the finest cigars.
Thoroughbred horse racing is one of the biggest highlight of the event -- and for the novice like me, the lovely ladies at the Hastings Race Course are always happy to share their horse-picking tips.
The Deighton Cup continues to bring an exclusive, high-end summer event to the city of Vancouver every year. I can't wait to find out what they have in store for us in the next following years to come.