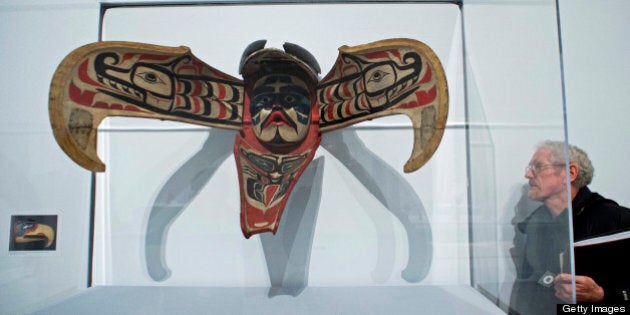 The forthcoming Museum of Canadian History has started implementing PM Harper's directives to slaughter the most visited museum of the country in order to make way for a venue where post-Confederation Canadian History is highlighted. The Museum has invited Canadians to comment on what they'd like to see in their new museum.
What an exciting opportunity to fantasize on a museum about Canada! Images flood the mind:
We've been taught that Canada is a country founded by Aboriginals and Caucasians from Europe -- France and the United Kingdom -- that this is the culmination of our essence.
In fact, this is the image of Canada to this day in most foreign countries. Just last week, at a good ole hockey game no less, a foreigner from the U.K. sitting next to me ask me where I was from using this thick Scottish brogue. When I replied "I'm from here -- in Ottawa", he retorted "OK, where were you born?"
Alas, even at home game, in my home town and my home country, my citizenship is openly questioned.
"I was born here... Blacks have been in Canada for 400 years," I smile.
I could see the wheels turning in this visiting foreigner's head. "How is that even possible? That's not the image of Canada I had? Things that make you go hmm..."
Canada is boxed into a stereotype of snow, lumberjacks and igloos. No wonder foreigners think we're so boring! When I travel abroad, no one ever guesses I am as Canadian as poutine and beavertails. The quintessential Canadian sentence-punctuator, "eh," is a dead give-away over the phone, yet something about my appearance screams "un-Canadian" to them. The Great White North notion is so ingrained, so indelible that their minds won't even entertain any alternative.
While Molson Corp has just awoken to the real face of Canada, vehicles via their viral ad, it is high time the establishment embrace the colourful mosaic. The new Museum of Canadian history is the ideal venue to showcase all of Canada's past, and to cherry-pick from every class of historical tree.
To that end, and in keeping with Black History Month, here are three bouquets of Canadian history begging to bloom in a museum exhibit.
1.1901: Blacks in the Yukon during the Klondike Gold Rush. This Hidden History bends the mind and begs to be told.
3.1882: PM John A. Macdonald wades into a city-wide row in Toronto: the sight of a black postman, the ensuing discord, and the Prime Minister who intervened.
The Museum of Civilization, the #1 museum in Canada, welcomes over one million visitors annually. I think I know why: the lure of discovering new narratives is simply irresistible.
When we hear Afghanistan, we think of war and chaos. When we attended the Afghanistan's Hidden Treasures exhibit, we saw that region in a whole new light. The exquisite gold jewellery, finely-carved ivory, delicate glassware and superb sculptures rebalanced our view.
The Beads of Life -- Eastern and Southern African Adornments exhibit presented the history of personal adornment in eastern and southern Africa. Chasing way clichés of deprivation, starvation and morally bankrupt dictatorships, the exhibit allowed us to appreciate the statement of personal and cultural identity that is African beading.
I kept coming back to this mecca of anthropology because it never ceased to pique my curiosity, challenge my preconceptions and nourish my thirst for learning. Those impalpable elements of success needn't perish with PM Harper's reforms. The Museum of Canadian History can emit more than the predictable white noise. Our historic diversity echoes a much sweeter sound.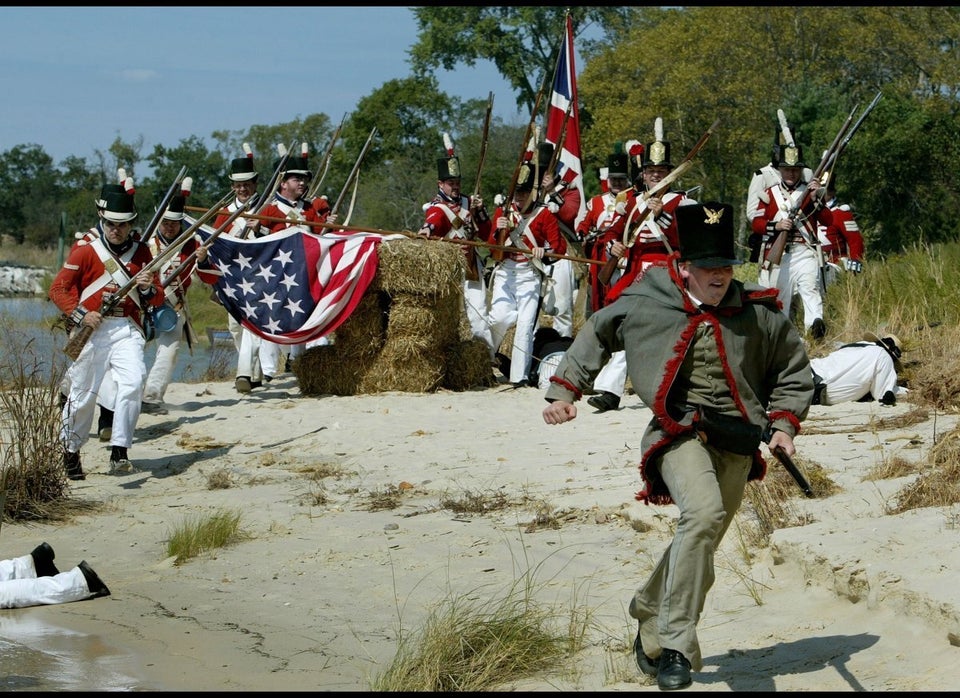 War Of 1812 Facts
Popular in the Community