It's official. The New York Times thinks Canada is "hip." Or, more accurately, "hip?"
In a piece published Saturday, "With the Rise of Justin Trudeau, Canada is Suddenly … Hip?" Peter Stevenson writes that our "frozen cultural wasteland" full of "hopelessly unstylish citizens" is different now. Cool, even.

Toronto rapper Drake put out 2015's very first platinum album, 'If You're Reading This It's Too Late.' (Screenshot/If You're Typing This It's Too Late)
"Canada has not become hip all at once, with the election of the mediagenic Mr. Trudeau," Stevenson said. "It is partly a dawning of self-recognition."
He lists Drake, The Weeknd, Xavier Dolan, Grimes, and Shane Smith as evidence of Canada's slow transformation: from embarrassing America-wannabe to cultural powerhouse in its own right.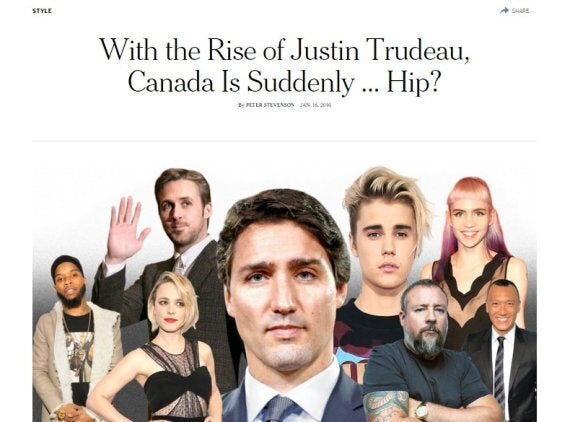 The New York Times ran a piece titled, 'With the Rise of Justin Trudeau, Canada is Suddenly … Hip?' on Jan. 16, 2016. (Screenshot/The New York Times)
"An expanse once stereotyped as the home to square-jawed Mounties and beer-swilling 'hosers' has quietly morphed into a multicultural breeding ground," he wrote. "It's all very exciting, eh? But still … Canada? The land of hyper-politeness and constant apology? The home of maple syrup, poutine, the gentle sport of curling and 10 percent of the world's forests? The country that Spy magazine once said had 'cultural Epstein-Barrness'?"
As shocked as Stevenson may be, it's true — at least according to international media, that is. He's not the first writer to announce Trudeau's electoral victory a sign of Canada's newfound coolness.
In October, the Guardian published a piece comparing the Canadian election to the Billboard Hot 100. At the time, American music charts were dominated by Canucks Drake, Justin Bieber and The Weeknd. As our three political parties duked it out for seats in the House of Commons, these three duked it out for the No. 1 single.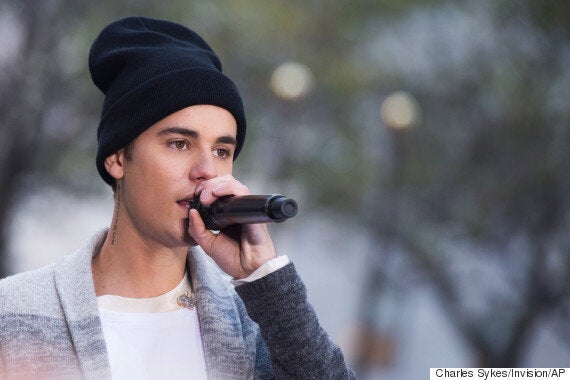 Justin Bieber performs on NBC's 'Today' show at Rockefeller Plaza on Nov. 18, 2015 in New York. (CHARLES SYKES/INVISION/AP)
"The road to Trudeau's victory went through Toronto – a city that's been redubbed and mythologized as the 6ix by local hero Drake on his recent albums," the article said. If you want to see where Trudeau won his government, it said, go no farther than Scarborough, where son of Ethiopian immigrants The Weeknd grew up.
The New Yorker jumped on the same boat in October, running a story titled, "Another Trudeau Makes Canada Cool." The story compares Trudeau to his father, who in the 1960s made Canada "synonymous with cool, for reasons other than the weather."
"After the cold incumbency of the Harper government," the story said, "Trudeau is aiming to make Canada cool again."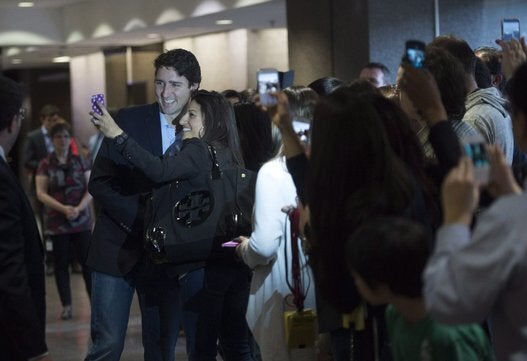 Justin Trudeau 2015
Popular in the Community