Today's decision on Northern Gateway is the beginning of a national conversation, not the end.
Last week, 20,000 individuals signed a letter to the Prime Minister telling him that "No" is the only acceptable response to Enbridge's Northern Gateway oil pipeline proposal. Today, they received an unacceptable answer.
It is unacceptable by the standards of 300 scientists, who outlined serious and troubling flaws in the Joint Review Panel's report recommending the project. Unacceptable to over 100 First Nations communities that have expressed deep concern, both with the process and the impacts of the project on their families and livelihoods. The people of Kitimat, at the center of the project, called for a "no" decision as did the majority of British Columbians, who will bear the brunt of the project's risk. Indeed, tens of thousands of Canadians across this country have stood together in opposition to this plan. A plan that will bisect the Great Bear rainforest and its pristine salmon rivers with oil pipelines. A plan that will bring 220 massive oil tankers every year into a rare and globally significant ecosystem.
It is the wrong plan for Canada and today Canadians received the wrong decision. Let's be clear on why it was wrong.
First, there is no place in the world like the Great Bear region. Anyone who has been there will attest, it is a natural marvel unlike anything else they have ever experienced. It is also an ecological treasure--a place where humpback whales are recovering, where at-risk populations of caribou and grizzly continue to thrive. The spirit bear, the fishing wolves -- they live here and nowhere else on Earth. And this place belongs to Canada, under our stewardship.
Finally, what we stand to lose from this project far exceeds what we stand to gain. The Great Bear is not only an irreplaceable ecosystem, it's also the foundation of a sustainable coastal economy that supports upwards of 10,000 long-term Canadian jobs. A worse-case scenario oil spill would wipe out any economic gains of this project. Worse, it would devastate livelihoods and ways of life for generations to come. It took over a decade of hard work to grow an economy in the Great Bear that thrives in harmony with the ecosystem upon which it depends. Replacing it with a project that fundamentally puts that ecosystem at risk is a step backwards for Canada and for the world.
Today's decision does not end the discussion about these issues. In many ways I believe it will spark a much broader national conversation about what sustainable development means in Canada in the 21st century. And that conversation, and the responses triggered by today's events, may have a profound influence on the future of this project and others like it. For our part, WWF will continue our work in the Great Bear. We will continue to engage local communities, governments and industries with the goal of establishing protected areas and smart management plans for the Great Bear Sea. A goal that is now more important than ever. It is not the time to give up or to lose hope. Rather, it is the time to redouble efforts, and to remember what we're doing it for: a future where people live in harmony with nature. That future is worth fighting for.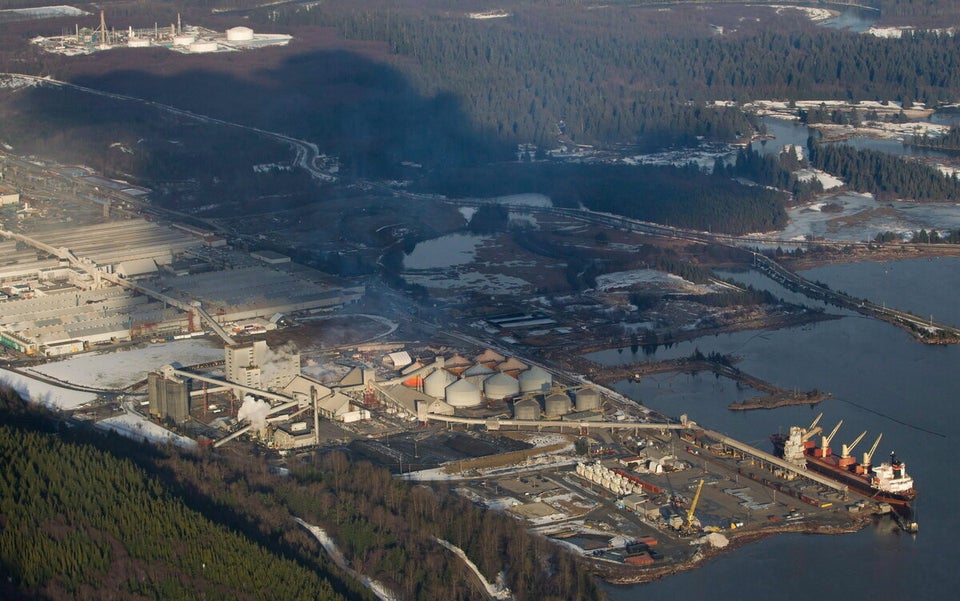 Enbridge Northern Gateway Pipeline Proposal
Popular in the Community