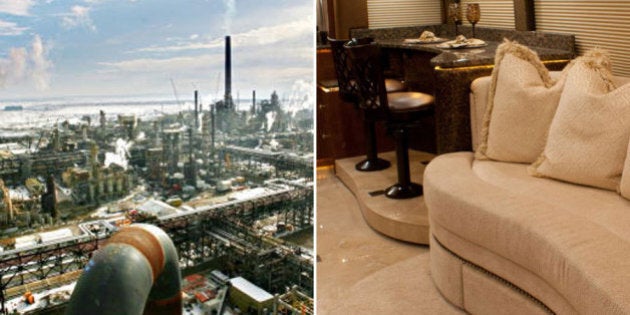 An Alberta oilsands worker hopes his idea for a luxury bus line to transport passengers in and out of the oil patch will help save lives on one of the province's most dangerous highways.
Randy White plans to launch The Oil Sands Express this spring, which will shuttle oilfield workers between Edmonton and Fort McMurray, offering beds, televisions, internet, microwaves and even beer to those willing to pay the price.
White, a 30-year employee of the oilsands, is currently in the fundraising stage of his idea.
In a pitch on the crowd source funding site Indiegogo, he says his idea for scheduled bus service will remove 56 people a day from Highway 63 – the main road in and out of Alberta's oil patch – and save drivers from potential risks like fatigue and drunk driving.
Conditions on the road can be so dangerous that at least one association forbids their own employees from driving it. The Alberta Construction Safety Association instituted a "no-drive" policy after they lost an employee to a crash several years ago.
The Alberta government has been working to twin portions of the highway, but until that lengthy project is finished, White says his motorcoach idea may help save lives.
"If I can save one tired worker from getting in his car or truck after a 10- or 12-hour shift and help them get home safe, it will be worth it," he told the Edmonton Journal.
White says one-way fares from Fort McMurray to work camps would be $149, while workers could travel between Fort McMurray and Edmonton for $169 and $229 for service between Edmonton and the oil camps.
Each bus would have nine sleeping cabins and transport 14 people in total.
White says he just needs to raise an initial $300,000 to purchase the buses from a supplier in Winnipeg. When he secures the vehicles, his crew will step in to renovate the buses into luxury rigs.
Like this article? Follow our Facebook page

Or follow us on Twitter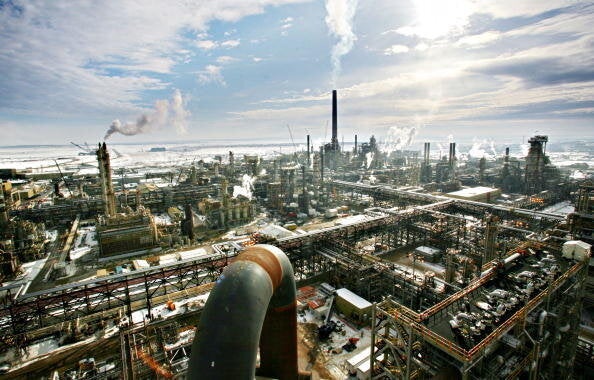 Wildest Pictures Of The Oil Sands
Popular in the Community