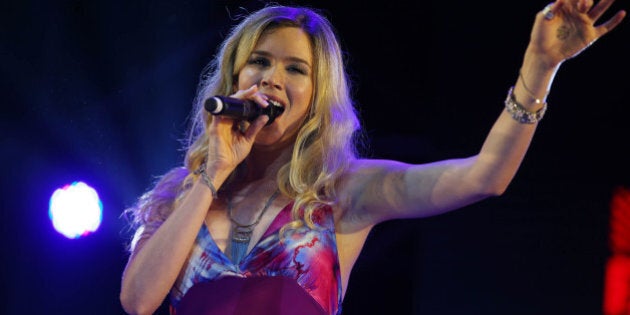 It would be great to see the Jamaican Government capitalize on the island's music as a profitable resource in a similar manner as it has done with tourism. The thing that is missing from this discourse is the Jamaican Government's total lack of power to transform how the music industry has for centuries used white faces to economically exploit and rebrand Black culture.
Within a Jamaican context, the economic exploitation of reggae took place at the onset with white and Asian ownership of the infrastructure while working-class Black Jamaicans served as the raw talent. The popular Jamaican filmThe Harder They Come best exemplifies this power relation and the exploitation of Black Jamaicans in the early inception of Jamaican music industry.
This exploitation and rebranding of Black musical forms is also evident in other genres. For instance, when jazz gained mainstream popularity in 1917, the faces of its creators were totally absent. In fact, Perry Hall, in his chapter entitled "African-American Music: Dynamics of Appropriation and Innovation", reminds us that the first jazz record to be released to the mainstream populace was that of the self-proclaimed "Original Dixieland Jazz Band," which consisted of five white musicians.
Some years later, a white musician by the name of Paul Whiteman also enjoyed success performing what Hall calls "symphonic jazz," a style that he notes tamed the "primitive rhythms" of original jazz and became "more acceptable to white audiences". As jazz moved from the underground African-American social spaces, Whiteman earned one million dollars in a single year in the 1920s and was dubbed the "King of Jazz".
The trend of mainstream absorption of Black musical genres has also reared its capitalist head in countries such as Canada. With the migration of Jamaicans to Canada came the importation of reggae music. Many already famous Jamaican acts such as Leroy Sibbles and Jackie Mittoo were a part of this migration flow and they contributed greatly to the success of the growth of reggae music outside of its birth place, Jamaica.
Are we supposed to believe that the crowning and success of white people performing Black musical genres is due to Black people's inability to organize or to maintain better infrastructure to produce quality music? If we continue to buy into these misconceptions, we will continue to overlook the power structures that foster the economic exploitation and cultural appropriation of Black cultural art forms.
The repackaging of Black music continues to support a lopsided system by granting the financial success to the controllers of the music industry which, in many cases, are white people. Black musical products are bought and sold in the marketplace and most of the economic returns or profits go to white entrepreneurs, other music industry players, and artistes. The media (i.e. music magazines, radio shows etc.) and other institutions that disseminate culture are also chiefly owned and controlled by white people and positioned to engage in the economic exploitation of Black music.
Clearly, there remains a power disparity between white music industry owners and Black artistes. History has shown that the music industry has chosen to use white recording artists to reproduce the sounds of Black musicians in order to make it more appealing to a white mainstream audience, so as to gain more capital and acceptance of the music. As a result of the preceding state of affairs, musical forms such as rock-n-roll have been largely associated with white performers, despite the fact that Black musicians were pioneers of the genre.
This is not to say that black musical forms cannot be experimented by non-black people. However, history has shown while black musical genres were initially seen as culturally inferior and marginalized in mainstream popular culture, they later emerged as staples of a capitalist driven market that works hand-in-hand with white supremacy.
If musical genres have "no colour boundaries," as is often the convenient rhetoric used for the economic exploitation and repackaging of Black culture, my question is simple: Why aren't we seeing the mainstream music industry and billboard charts supporting jazz, hip hop and or reggae artists emerging from Africa or South America where these genres are equally popular?