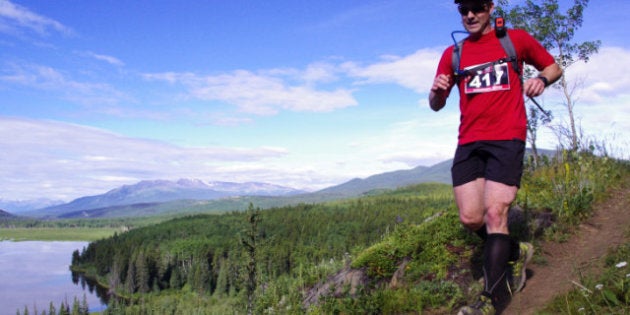 With every step feeling like he was stomping on shards of broken glass, Niobe Thompson faced a heart-breaking decision.
Already 100 kilometres into the gruelling 125-kilometre Canadian Death Race in Alberta's Rocky Mountains, he had been running on a sprained ankle for at least 80 kilometres, but the pain was now becoming too much. Thompson had two choices: endure it and finish the last leg of one of the world's toughest ultra marathons, or accept defeat like so many others who had already fallen victim to injury and hypothermia.
Thompson, an anthropologist, has spent months travelling to Africa's Great Rift Valley, Ethiopia and Arctic Siberia to explore how humans evolved to become nature's best endurance runners -- and to test the theory of barefoot running. His findings are featured in "The Perfect Runner', which airs Thursday on the CBC at 8 p.m. ET.
"Before [people] were even thinking at the level of modern humans, we were great runners," Thompson said in an interview with The Huffington Post Canada.
Like so many Canadian runners, a persistent knee injury had nagged at Thompson for years. Refusing to give up on his favourite form of fitness and using the Death Race as a goal, Thompson consulted leading sport chiropractor Dr. Larry Bell, who is also featured in the documentary. Bell encouraged Thompson to improve his stride and worked with him to build up his core and foot strength, as well as incorporating barefoot running into his training.
Thompson explores barefoot running and its connection to successful marathoners from Africa in 'The Perfect Runner,' and believes it was natural running, along with strength and stability exercises, that made training for the Death Race possible.
"It made a dramatic difference," he said of no longer feeling pain after just a few months under the new regimen. "I assumed, having this pain for years, that this was just part of the experience. I was back to the runner I was 10 years ago." Though Thompson didn't complete that first 125-kilometre race in 2011, he plans to go for it again next year.
SEE: Sidelined by an injury or want to run your first 5-km race but don't know where to start? Thompson shares four tips to pain-free running. More detailed explanations continue below: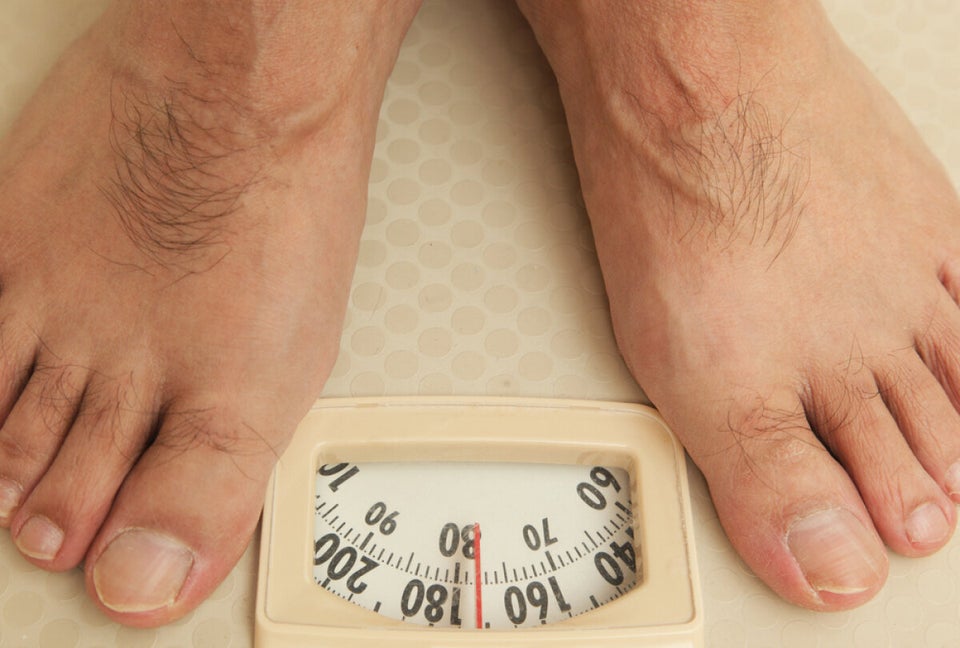 Recovering From Running Injuries
The less weight you put on your joints, the less stress they are going to experience. Weight loss might seem like the end goal of running but it's part of staving off and coping with pain. Those little incremental changes in weight make a huge difference over the long run.
2. Strengthen Your Feet and Core Stability
Let your feet do the job they were designed to do. Go to a park and take off your shoes. Find a grassy patch and notice how your foot strikes as you run. Most runners strike the pavement with their heels, but a more natural and efficient way is to strike with the mid or front of your foot. Beginners can experiment with barefoot running by working on their stride but experienced runners should aim to do between 3 and 5 per cent of their weekly mileage barefoot. Build a stronger core with exercises that target your hips, lower back, abdominals, IT band and gluts. Just 20 minutes of these exercises three times a week will make a big difference in how you feel and perform while running.
Think you can train for your first 5 or 10-kilometre race by running on a flat surface at the same pace? You can't just pound out the kilometres, warns Thompson, who recommends all runners incorporate hill workouts and speed intervals into their training programs. "Getting ready for a big race is as much about preventing injury as it is about improving conditioning," he said.
4. See a Sports Physiotherapist
Have you ever tried to diagnose a fitness injury, only to find out later that the pain is coming from somewhere else in your body? Sometimes the smallest tweaks can make the world of difference in a runner's life, and the quickest way to get there is to see a professional.
Popular in the Community