The rainbow Pride flag is a trademark symbol for the LGBT community. And now, the city of Philadelphia is giving it a much-needed makeover to honour the people of colour who identify with the group.
"In 1978, artist Gilbert Baker designed the original rainbow flag. An iconic symbol of LGBTQ+ unity. So much has happened since then," writes More Colour More Pride, the campaign which started the movement, on their website. "A lot of good, but there's more we can do. Especially when it comes to recognizing people of colour in the LGBTQ+ community."
"To fuel this important conversation, we've expanded the colours of the flag to include black and brown," they add. "It may seem like a small step. But together we can make big strides toward a truly inclusive community."
In fact, Nef specifically noted that without the bravery of trans women like Marsha P. Johnson and Sylvia Rivera, who fought for their rights at the Stonewall riots of the 1960s, Pride month — at least the way it's recognized now — wouldn't exist.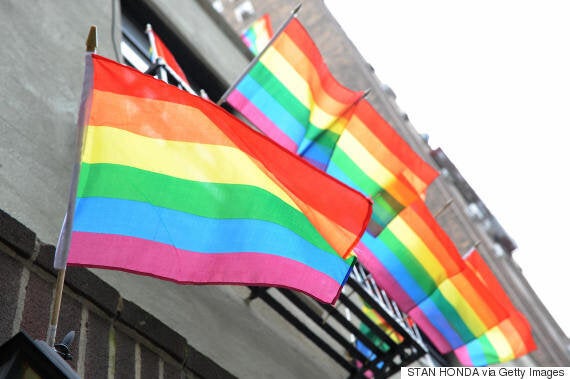 The Stonewall Inn was one of the few places in New York where people of the same sex could dance together. When it was raided by police in 1969, Johnson and Rivera, who was only 17 at the time, were at the front lines of resistance. One year after the riots, the first Pride parades were held in the U.S.
So while adding two colours to the flag may not seem like a big deal to some, recognizing that changing the iconic flag to call for inclusivity is a necessary way to keep a much-needed conversation going.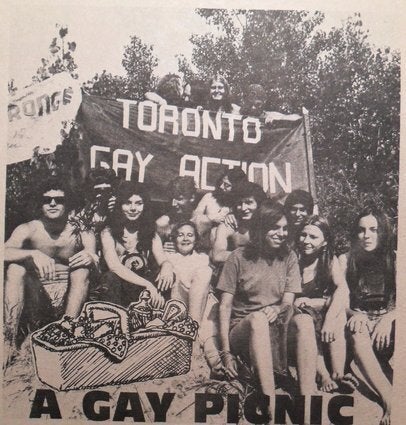 Toronto Pride From The Last 45 Years