People have long joked that Canadians are much more polite than Americans — and now there's data to back it up.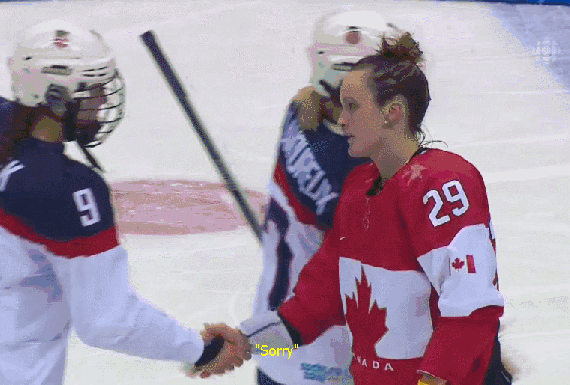 Two researchers at Ontario's McMaster University compared millions of geo-tagged tweets from Canada and the U.S. between February and October of last year.
And the resulting word bubbles say it all.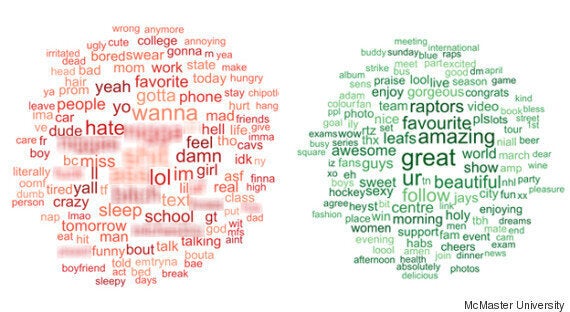 The cloud on the left represents American tweets, and the right one shows posts from the Great White North. (Way to go, eh?)
PhD researchers Daniel Schmidtke and Bryor Snefjella found that Canadians are more likely to tweet words such as "beautiful," "great," or "amazing" than Americans, whose most-tweeted words were too saucy (or offensive) to display on the graphic.
"We could see the difference between the two countries' tweets as soon as we created a word cloud of the findings," Schmidtke said in a news release.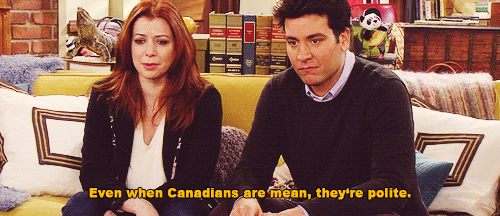 A 2010 study found that Canadians between the age of 18 and 25 often say sorry to keep relationships positive, and to "[advance] through making personal connections in their career and everyday life," The National Post reported.
In other words, the "polite Canadian" is no longer just a stereotype. It's basically fact now.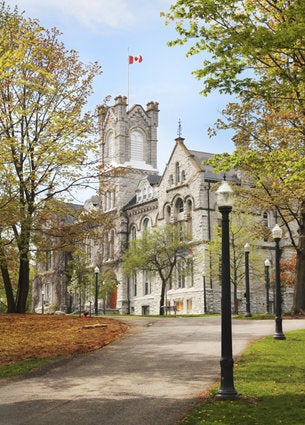 Canadian Universities That Rank Among the World's Best, According to QS
Popular in the Community