The Prince of Wales is not only the heir to the throne of Canada, the U.K. and 14 other countries: he is also one of the world's foremost social entrepreneurs.
In a series of exclusive posts with HuffPost U.K., His Royal Highness The Prince of Wales has begun a discussion about his charitable work examining his four key areas of interest including: education and young people, responsible business, the built environment and global sustainability.
While the work of the 16 Prince's Charities in the U.K. is relatively well known, Canadians will be pleased to learn more about the Prince's growing body of charitable work here in Canada, much of it being coordinated through his Canadian charitable office, Prince's Charities Canada (PCC).
This week we explore the Prince's interest in education and young people. The Prince's first charitable initiative was The Prince's Trust. It was created to help disadvantaged youth in 1976, the same year that the Prince attended the Montreal Olympics.
In Canada, one of the most visible examples of the Prince's commitment to young people is The Canadian Youth Business Foundation. Created in 1996, CYBF is the Canadian affiliate of the Prince's Youth Business International and helps young people who are interested in entrepreneurship through a program of mentorship and loan financing.
CYBF is also PCC's operational partner for The Prince's Operation Entrepreneur, a made-in-Canada program that supports transitioning military personnel who want to start their own businesses. Participants in POE are given an intensive week-long educational experience at an entrepreneurial "boot camp" before being handed off to the CYBF for up to two years of mentoring and $45,000 in financing. During the "boot camps," participants are supported by students from Enactus (formerly -- SIFE -- Students in Free Enterprise), who serve as mentors, helping the transitioning personnel with their business plans and supporting them throughout their week on campus.
Another of the Prince's Canadian initiatives involves taking the award-winning Learning through the Arts program to the United Kingdom. A creation of Canada's Royal Conservatory of Music, LTTA uses the performing arts to teach core curriculum such as math and science. Prince's Charities Canada is currently working with The Prince's Foundation for Children and the Arts to roll this highly successful Canadian educational program out in elementary schools across the UK.
His Royal Highness is also patron to many Canadian organizations including The Royal Conservatory. Another patronage, Earth Rangers, taps two of the Prince's interests by educating young people about the importance of biodiversity and preserving animal habitats. Earth Rangers' exciting animal shows are designed to stimulate the inherent wonder that kids have towards nature and inspire them to become involved in its protection.
The Prince's commitment to education stems from his fervent belief that "we all have immense capacity for imagination and innovation." Learning to draw on that potential and awaken it in disadvantaged young people in particular has been a hallmark of his charitable work for almost four decades. The Prince's Seeing is Believing,which engages Canadian CEOs on social issues, has followed this example by focusing on youth employment, urban aboriginal youth and youth mental health as the focus for their community visit days.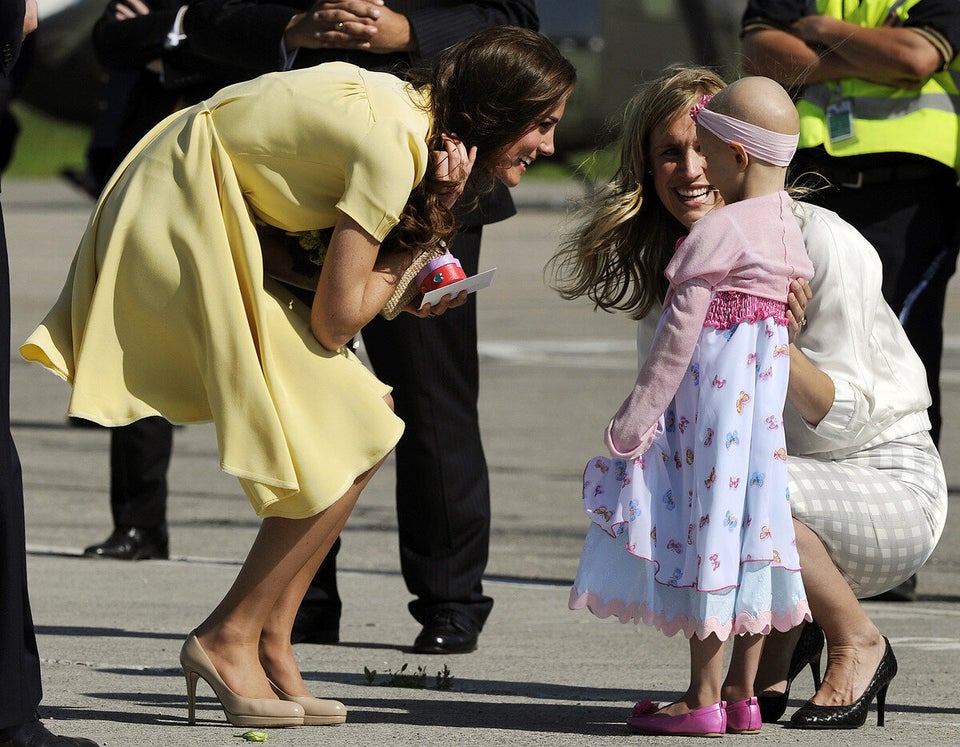 Kate Middleton and Prince William With Children
Popular in the Community