Love 'em or hate 'em, reality stars like the Real Housewives have come to dominate popular notions of cosmetic surgery. Taut, inflated, unnatural -- the perception of cosmetic surgery isn't just informed by the way these characters look, but also the personalities of privilege and vanity by which they're motivated.
As a feminist with an unlikely nine years in the aesthetics industry, these stereotypes are of great interest -- and sometimes frustration -- to me. To be sure, the Real Housewives are about as real a representation of the typical plastic surgery patient as they are the typical "house-wife."
So, who is really getting work done and why? A look into some of the facts and trends paints a real picture of cosmetic surgery that is not "as seen on TV."
Men are getting plastic surgery. Long associated with breast implants and plumped lips, cosmetic medicine is increasingly unisex. The number of male cosmetic patients has, in fact, skyrocketed by 106 per cent between 2007 and 2012 according to the most recent industry statistics from the American Society for Aesthetic Plastic Surgery.
Whereas breast augmentation reins supreme among the female cohort, the most popular surgical procedures among men include liposuction, rhinosplasty ("nose jobs"), eyelid surgery, treatment for male breasts and otoplasty to correct protruding ears.
This uptick among male patients is not limited to big spenders. Coming to a medspa near you, men are increasingly seeking non-invasive therapies to improve their appearance. According to a report released by the American Society of Plastic Surgeons, men accounted for over 350,000 of the Botox procedures performed in the U.S. in 2012, 126,000 laser hair removal procedures and almost 20 per cent of non-invasive body contouring treatments (Liposonix™, Coolsuclpting™, Exilis™) in 2012.
Men are also among the fastest growing segments of the skin care market. While advertisements talk in terms of "man hide" versus soft and silky, marketing does little to obscure the fact that they are the new beauty consumer.
So what is motivating this shift? Industry analysts have pointed to the need to "stay competitive" in a post-recession labor market as a major driver for men seeking cosmetic medicine. Faced with fewer jobs and a younger, highly educated workforce, men, it is asserted, turn to cosmetic medicine to avoid being left out to pasture (and the other perils of ageism).
But there are other forces at play.
Interesting enough, men and women alike, are increasingly viewing the way they look as part of their overall health. More than the pursuit of perfection or, even worse, aesthetic immortality, people are seeking cosmetic medicine as exactly that -- medicine. According to the American Academy of Facial Plastic Surgeons, today's patient views plastic surgery as an extension of personal care and hygiene.
Indeed, research done by AccentHealth, three out of five consumers feel that "looking their best is an important part of how they measure their overall health." That number climbs even higher among respondents who considered themselves to be proactive about their health.
While a new European study announced that researchers found that post-op, plastic surgery patients generally report a boost in self-confidence and enjoyment of life, the contemporary link between health and appearance has less to do with psychology than a culture in which patients feel the right and ability to more completely control their health -- inside and out.
It isn't just the patients, the industry of cosmetic manufacturers and plastic surgery clinics are embracing a verbiage of "health and wellness" and positioning their products and services accordingly. Especially as new technologies make procedures more affordable and accessible, the perception of cosmetic treatments is shifting away from vain extravagance to a standard part of self-care.
The Rise of Customized Cosmetics
In addition to cultural factors, demographics are transforming the face of cosmetic surgery. It may not come as a surprise but a more diverse American population has translated to a higher number of ethnicities seeking cosmetic procedures. Based on information collected from members of the American Society of Aesthetic Plastic Surgeons, ethnic minorities accounted for approximately one fifth of all cosmetic procedures in the U.S. in 2012.
The result, however, has not been a rush to sameness. Rather, professionals are noting a marked increase in their patient's desire to "look like myself" post-procedure, compared with the more transformative ambitions of decades prior.
As Google and WebMD grow a more informed patient base, experts are specifically reporting fewer requests to look like someone else and more requests for particular procedures. Indeed, the AAFPRS reports that requests for celebrity features dropped to 7 per cent among patients seen by AAFPRS members in 2012, while 53 per cent of patients asked about a particular area of concern and almost 30 per cent asked for a treatment by name.
The parallel increase in younger patients is a more complicated statistic. While many in the 25-30 bracket are driving the growth of non-invasive, preventative procedures, the growing acceptance of cosmetic surgery has also led to a greater number of kids and adolescents seeking procedures.
Compared to the purely aesthetic goals of the older demographic, these young patients most frequently present with significant asymmetries and even deformities that affect a healthy social life. AAFPRS data estimates that 76 per cent of kids and adolescents seek plastic surgery on visible places like their face (namely ear and nose surgery) to escape being bullied by their peers. Likewise, more than half of breast surgeries among young women are done to correct large size differentials between breasts and other congenital deformities.
While TV, especially reality television, may be shaping the image plastic surgery has on the general population, the reality is that it is becoming a more common practice across demographics. It will be interesting to see how the face of plastic surgery continues to evolve in the future.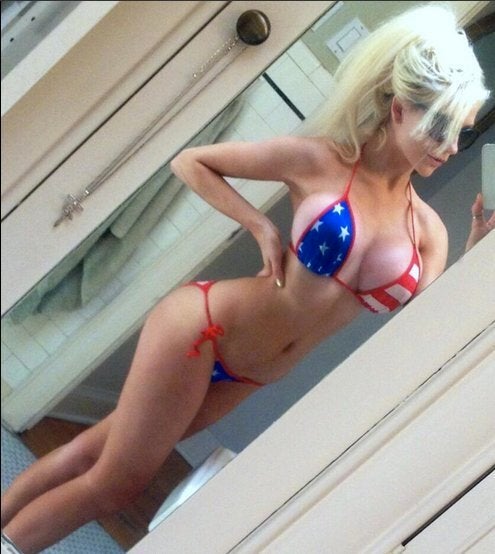 Yeah, We've Had Some Work Done