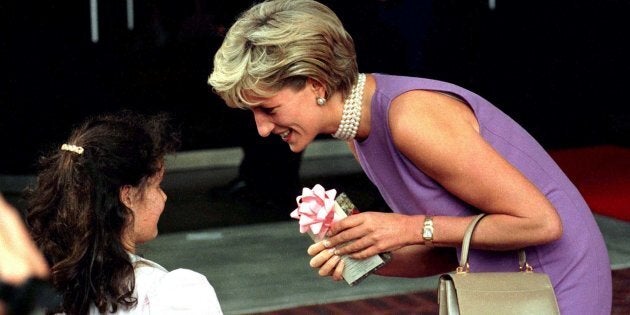 It's been nearly 20 years to the day when Diana, Princess of Wales, died in a car accident in Paris, and to mark the occasion, people are sharing sweet stories of the mom who touched so many lives.
As we know, Diana was an active humanitarian who used her profile to shed light on countless issues such as HIV/AIDS, landmines, leprosy, and the homeless.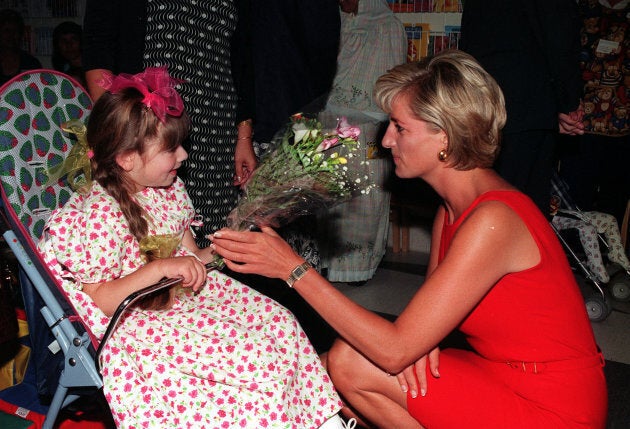 Eleri Lynn, who curated Kensington Palace's exhibition Diana: Her Fashion Story, explained to People magazine in February the meaning behind the clothing choices of the "People's Princess," including why she didn't wear gloves.
"[Diana] abandoned the royal protocol of wearing gloves because she liked to hold hands when visiting people or shake hands and have direct contact." Eleri said. "She also stopped wearing hats because she said, 'You can't cuddle a child in a hat.'"
"You can't cuddle a child in a hat."
She also deliberately wore brightly-coloured clothes when visiting children.
"When she was visiting hospitals for example she would wear cheerful clothes that would convey warmth and often chunky jewelry so that children could come and play with them," said Lynn.
Diana's style also changed dramatically from when she was a newlywed (boxy cuts, tweed, pale colours) in the early '80s to the independent, stylish woman we're more familiar with.
It's heartwarming to know then that her sons, Princes William and Harry, are helping her legacy live on with charity work that was close to their mom's heart.
Harry co-founded the charity Sentebale, which cares for child victims of poverty and HIV/AIDS in Botswana and Lesotho.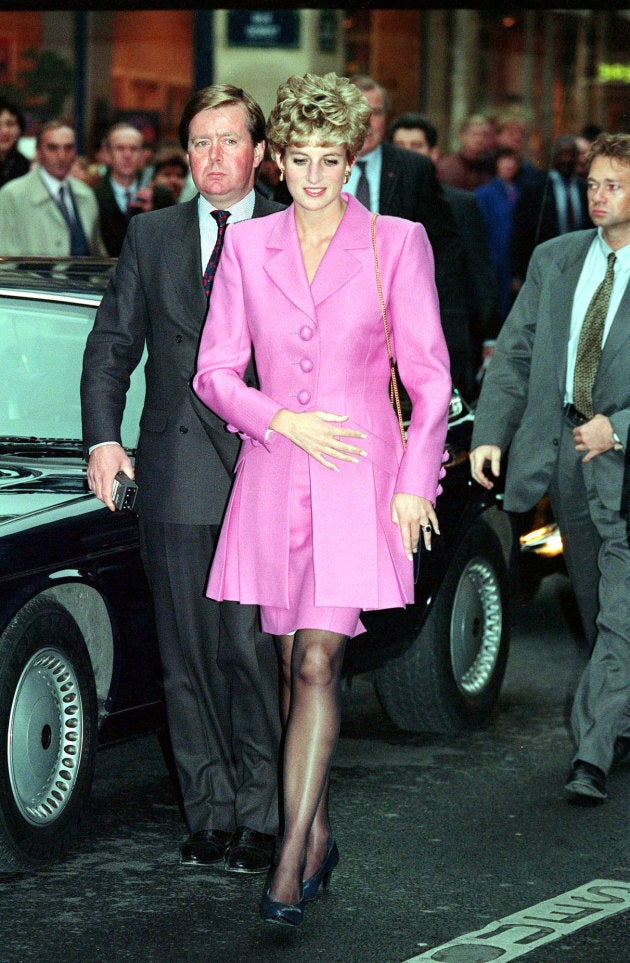 Harry famously took an HIV test at Guys' and St Thomas' hospital in London last year, which was filmed live on Facebook — an event that reflected Diana's earlier work in breaking down taboos with regards to HIV and AIDS.
Clearly, Diana's memory still lives on.