Idle No More is grabbing headlines across the country. The imagineNATIVE Film + Media Arts Festival, celebrating its 14th incarnation in 2013, has seen audiences increasing steadily over the last few years. In 2012, 14,000 people took in its varied program of film, multimedia, music and more. Beat Nation, a show at Toronto's Power Plant Gallery at Harbourfront Centre includes internationally known artists like Kent Monkman along with the work of a newer generation of painters, sculptors and others who use familiar icons, new methods and pop culture influences to express current realities.
Is there a renaissance of Aboriginal culture in Canada?
I only stepped off the beaten path of mainstream arts and culture a few years ago, so I had no context when I began to see that concept floating around in media releases over the last little while. Those who write media releases being overly fond of turning catchy phrases and declaring trends, I decided to ask around and let those who know tell the story.
"Yes, is the simple answer," says Jason Ryle, Executive Director at imagineNATIVE. "Over the last 10, 15, 20 years, there are definitely more indigenous youth taking a look at what is there. A lot of the elders are dying off; certainly there's a sense of urgency in recording and preserving what they know."
"There definitely is a resurgence of Indigenous people embracing their cultural traditions, especially with the youth," affirms musician Marc Nadjiwan Meriläinen.
A video from the annual imagineNATIVE Film + Video Tour, a series of screenings, film- and videomaking workshops for Aboriginal youth in remote communities:
It's a sentiment echoed by actor/director/producer Jennifer Podemski. "Although I have been working in the arts and film and TV for more than 20 years, I feel like now, more than ever, we are experiencing an explosion of expression from the community." Still, when it comes to naming a full blown renaissance, she hesitates. "I'd like to think that we are close to a renaissance but I feel that we have yet to experience it."
"Is it renaissance or technology, or the boldness of a younger generation that gives the appearance of a renaissance?" wonders musician and actor Cheri Maracle.
"Culture is not a static element," Jason reminds. "It's not monolithic. The mainstream culture and even some Aboriginal people think it means a very specific thing. It's stuck in the past. I just hope you realize that things are as complex and diverse as any other culture."
"It's a bunch of different cultures, I think it has to be said," notes Alan Greyeyes, a member of the Peguis First Nation. "Inuit, Ojibway, Dene, Cree...these are all different cultures."
"Culture changes with time," adds Cheri. "OUR Culture has been influenced by European religion. It changes and grows, people add and they take away. For instance, the Pow Wow. The Pow Wow is not Iroquois, yet we have one every summer here on the Grand River Territory. The Pow Wow was never a 'sacred' thing. It was a dance competition, at a time when the money was used to feed your family. We were forced to be farmers, and not allowed to leave these allotments of land without permission. There wasn't a lot of opportunity on reserves...people were starving."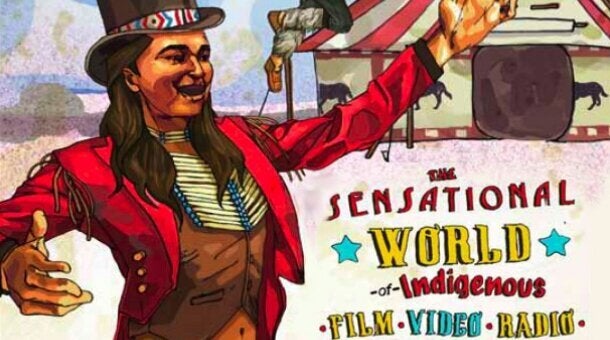 It becomes impossible to talk about Aboriginal culture without discussing the odious residential school system. Aside from the abuse, the educational system for Aboriginal people as run by the Feds was deliberately inferior and did not prepare its graduates for any kind of employment -- no trades , no academic advancement whatsoever. Residential schools were phased out beginning in 1950s, with the last one closed in the 1980s.
"For many years due to various factors, a big one being the residential school system, many people had 'the Indian' beat out of them," Marc says. "This took many years for the people to recover from. My mother attended residential school and for the longest time we didn't really grow up in a traditional Native household since she was still healing from the experience. It wasn't until the Oka crisis in Canada back in 1990 that awakened my cultural past."
"Many of us who were not raised on the reserve have the same experience," Jason says. "(Today) there's a huge population of Aboriginal people who are university educated -- which wasn't true 20, 30 40 years ago."
Since the point, in fact, of the residential school system was to eradicate indigenous culture and "Canadianize" Aboriginal populations, it's not surprising that those traditions constitute a point of rediscovery for so many contemporary artists.
"I'm at odds with my culture, my traditions (Mohawk)," Cheri admits. "I grew up all over Canada. I came to be proud of my heritage at a late date, 19. Until then it was racism, dealing with it, hiding from my heritage. It was my work that informed me of my culture -- or to be precise, 'native culture' -- not even particularly my own -- that brought me close to a sense of identity and pride. My work is intertwined with the culture that I have come to embrace, and that is comprised of sweating (West coast), smudging (West coast, Cree and Ojibway), pipe ceremonies (Cree and Ojibway). But my mentality and heart and soul...are Mohawk. My love of the land, and sense of loyalty, and protection of it -- Mohawk. It's a unique existence!"
The music and other arts they were reconnecting with became a way of bridging the gap between the negative stereotypes and who they knew they were. "I thought if non-Aboriginal people loved the culture they could not hate the people," Marc says simply.
Alan Greyeyes is the Aboriginal Music Program Coordinator at Manitoba Music, the only program dedicated to the professional development of Aboriginal musicians in the world. That's not the only hat he wears in what has come to be Aboriginal Music Central -- Manitoba. He sees the beginnings of a renaissance.
"There are a lot of people gravitating towards music as a career," he says. "Ten per cent of Manitoba's population is Aboriginal," he points out, "and a lot of them are younger." He cites the development of a solid infrastructure behind the burgeoning music scene, including two radio stations devoted to Aboriginal music (NCI FM and Streetz FM), several print publications and the Aboriginal People's Television Network (APTN), all located in the province. "There's a lot going on here. It's driving creativity," he says. "They see music as a viable career."
The arts become a vital way of connecting threads of past and present, and the results come in varied forms when it comes to individual practice.
"For me, my cultural infusion usually comes during the process stage. I cannot remember a time when ceremony, prayer, sweat lodge was not a part of the creation of a project for me," says Jennifer. "From television series, theatre to feature film, everything I have done breathes from an indigenous perspective, mostly Ojibway."
"People are just starting to reconnect," Alan says, "rediscovering and reinterpreting, being able to take those traditions and experiment with them." He names a number of innovative artists who've taken the old and made something entirely new, including renowned Inuk throat singer Tanya Tagaq Gillis and hip-hop pioneers A Tribe Called Red, who play with traditional icons and ideas to create a whole new brand of dance club music they're calling Pow Wow Step.
Hip-hop is the musical mode of choice for many of the newest generation of Aboriginal musicians. With its urban flavour and origins of social resistance combined with its roots in storytelling tradition, it's an affinity that seems tailor-made and it permeates not only the Aboriginal music scene; its influence extends to visual arts as well with shows like Beat Nation focusing on that very conflux. New technology is also sparking the creative process. "More and more young people are taking up the video camera," Jason says.
So if this is just the beginnings of a renaissance, what about the future?
"We have such a strong and vibrant culture that has not only given us strength throughout our challenges but, it also serves as a blueprint for generations to come," says Marc. "It's not about dividing one another or excluding anyone, it's about inclusion and how we can all work together to create a better community for our children and a better world for tomorrow. This is why the Idle No More Movement is so relevant right now."
Jennifer Podemski sees the importance of presenting the "indigenous lens" in mainstream consciousness. "I felt invisible growing up," she remembers. "I know others had/have the same experience and I want to do what i can to help other young, beautiful Aboriginal kids feel like they are important, represented and mean something in the bigger picture."
"Our Culture will survive. We will survive. Look at what we've already been through....and they haven't wiped us out. The genocide? It didn't work!" Cheri says. "A friend of mine said a long time ago - to be an Indian is a lot of responsibility, to be an Indian is to be political, and she was right."

Idle No More Art
Popular in the Community