Written by Elisa Krovblit
Each province has its own rules around raising the rent. In one province it can be raised more than once a year, in another province the landlord can ask if you agree to a rent increase, and you are free to say no. Check what your province's legislation is here.
In Ontario it's tricky, there are two systems in play for month-to-month tenancies. Ontario has rent control -- except for some rentals don't. In a time where vacancy rates in Ontario -- specifically Toronto -- are near record low, around one per cent, it's more important than ever that renters understand how rent control works.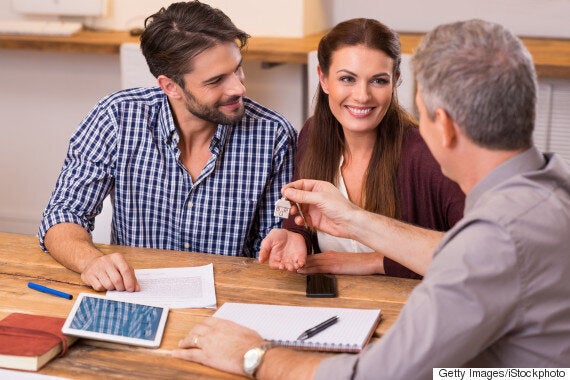 1. There is no rent control between tenancies.
When a tenant vacates an apartment, the landlord is permitted to set the rent at any price they feel the market will bear. The landlord may even change what services and utilities are included in the rent between tenants.
2. Each year the province sets the maximum allowable increase.
For 2017, the maximum rent increase is 1.5 per cent.
3. Any apartment first on the market on or after Nov. 1, 1991 is exempt from rent control.
Yes, it's true. These "new" apartments still follow all of the other rules in the Residential Tenancies Act. Rent cannot be increased more than once per year. Services included in rent cannot be removed and termination of a tenancy must follow the guideline of two months from the first of the rental period. But rent can be raised any amount -- 1.5 per cent or 15 per cent -- or even 50 per cent, for example! There is no maximum increase.
With extremely low vacancy rates, people looking for apartments are considering many alternatives to purpose-built rental buildings. With the number of new condos in the city, and with a lot of investors purchasing these as real estate investments, many privately owned condos are available for rent.
These are not covered by rent control.
There have been several new purpose-built rental buildings constructed in the GTA since Nov. 1, 1991.
These are not covered by rent control.
With the skyrocketing prices of new homes, many people are making the move and putting in a secondary suite that provides rental income to subsidize the mortgage and expenses.
These are not covered by rent control.
Many older homes are being bought and renovated, converted to rentals, duplexes and triplexes. If these -- or any other type of residential property were not rented before Nov. 1, 1991, these are not covered by rent control. Even if the structure was built prior to Nov. 1, 1991, if it wasn't rented out until that day, then it is exempt, too
For some reason, this rule still isn't widely understood, and it's unfortunate. If the landlord raises the rent more than a tenant is expecting it, it could be a real budget breaker. And there is no way to control what the landlord will do. Of course, a landlord wants to keep good tenants, so if they've got a great tenant, they're not likely to push them out by raising the rent excessively. But on the other hand, raising the rent quite significantly is a surefire way to remove a problem tenant.
Real estate investment is a business, and landlords want to see a return on their investment. The landlord may choose to keep up with market rent and be willing to take the chance that they will have to find a new tenant -- it depends on their priorities. Often though, what renters find is that leaving due to a large rent increase is not a solution -- that market rent has increased to about the level of rent that their landlord is charging and that it won't much help to move because prices have gone up across the city.
In fact, in Toronto they've gone up rapidly. According to a report by the Toronto Real Estate Board, in the first quarter of 2016, rent went up by 8.9 per cent over the same period the year prior for a two-bedroom condo rental. The landlord has to decide if they want to capitalize by keeping up with market rent, because going by the guideline, they would, year over year, lose out on maximizing the return on their investment.
The date may seem arbitrary, but the reason some rentals have rent control while others don't is a result of legislation Bob Rae, as Premier of Ontario, introduced in 1992. There was a significant lack of rental properties and nothing substantial in the works to support the rental demand. With the way the Liberals' Residential Rent Regulation Act kept rent control tightly locked down, a purpose-built rental building just wasn't an appealing investment opportunity. The city was lagging in supply. While the demand was there, at the price of market rent, it wasn't lucrative enough to spur development.
Rae's legislation offered developers the ability to set market values and raise rents, and the benchmark was set for Nov. 1, 1991. It worked, and encouraged rental development. In the past few years, with the soaring cost of market rent, there have been several developers who have opted to build rentals instead of the popular condo option, because rent has hit a new level of profitability.
Ultimately, it becomes a renter's choice. Renter beware: you can choose a rental that is covered by rent control or go for a modern rental property - just know what the implications are before you do.
Follow HuffPost Canada Blogs on Facebook