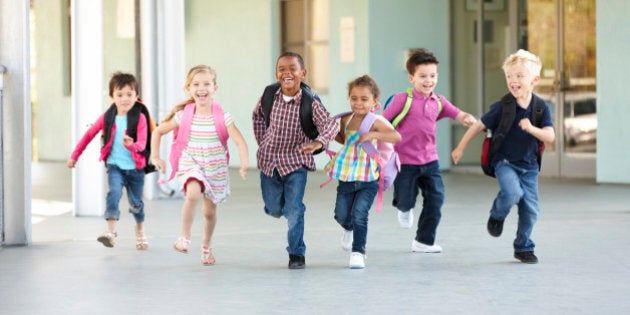 The fast approaching deadline for the Millennium Development Goals is a reminder of vital commitments by all the global society on priorities vital for development. On July 6-7 2015, Norway hosted a global summit on education for development and attempted to do precisely this.
The aim of Oslo Education Summit was straightforward: to boost global efforts in education. The summit was widely attended by government heads, ministers from 40 countries, international organizational leaders, and international advocates for the right to education. The central themes included education funding, the quality of education and learning, girls' education, education in crisis and conflict zones, with an intersecting focus on innovation, technology, and the interests of children with disabilities. Globally, the Education for Development summit in Oslo represented an opportunity to revitalize the global education agenda. The takeaway is that sustained commitment and political will are needed to mobilize the necessary resources.
For students in Norway, the new school year has already started. For Canadian students, it is starting up in a couple of weeks. These last weeks will be filled with the last-minute hustle of getting organized the year ahead -- buying school supplies, organizing course work, reconnecting with friends.
Over 60 years ago, education was inscribed and enshrined in the Universal Declaration of Human Rights as a fundamental human right.
"Everyone has the right to education. Education shall be free, at least in the elementary and fundamental stages. Elementary education shall be compulsory." - Article 26, Universal Declaration of Human Rights, 1948.
Education for social change.
It is widely proven that education is a catalyst for positive social change -- job creation, improved health, social justice, economic growth and gender equality. Education is critical to sustainable development and poverty eradication. From this view grew the idea that not only is education the key to development, but without education -- development is not possible.
Of the eight MDGs, two goals focus on education:
• Ensure that all boys and girls complete primary schooling by 2015
• Eliminate gender disparities in primary education by 2005 and at all levels by 2015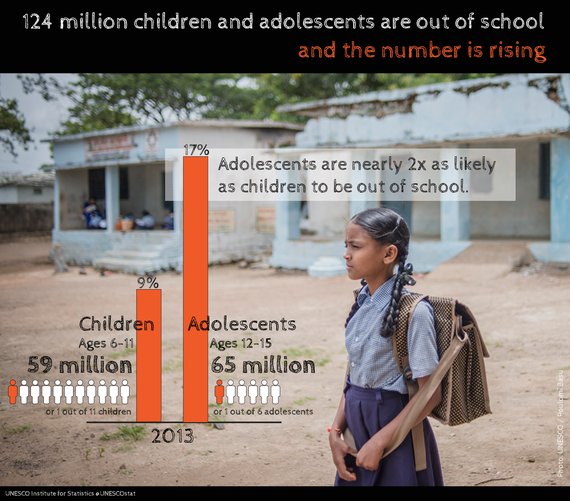 New data from the UNESCO Institute for Statistics (UIS) shows us that the number of out-of-school children has risen from 122 million in 2011 to 124 million in 2013. This trend serves as a grim reminder that we have yet to deliver on our commitment to providing education for all. Norway and Canada are among the countries where the dropout rate is high, and rising. This illustrates that the school system and its ability to deliver must be under surveillance in all countries, not only the developing world.
Revitalizing our commitment to education.
Lack of funding is cited as the major reason why many countries do not achieve the millennial development goal of education for all. Currently, only two per cent of humanitarian aid goes to education. According to UNESCO, it requires an additional $22 billion dollars (U.S.) annually to ensure basic, good quality education, from now until 2030.
Spreading awareness, working together.
In a recent friendly twitter campaign, the American comedian Stephen Colbert challenged Norwegian Prime Minister Erna Solberg to increase Norway's contribution to girls' education. Colbert had his twitter followers tweet at @erna_solberg and ask for Norway's support using #EducationFjorAll. PM Solberg's response was positive and went viral. PM Solberg underlined the need for "global partnerships" and encouraged other nations, private companies and key partners to help reach the $22 billion goal by 2030.
With millions of out-of-school-children worldwide, global education is in a state of crisis. Education is a human right. It is a right regardless of your country of origin, race, ethnicity, or socio-economic status. It is essential for the exercise of all other human rights. Together, we need to increase our efforts to provide education for everyone.
Canada and Norway are both world leaders in prioritizing gender equality into international development work. Canada, like Norway, shares a long-standing commitment to ensuring girls, boys, and youth have access to quality basic education. We also both share a love of learning and take national pride in good quality public education. As we look around and see signs of flurry of school activity everywhere, it is important that we reflect on -- and reaffirm -- our mutual commitment to the right to education.