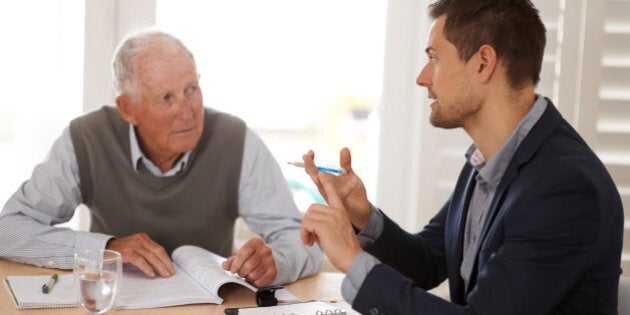 Canada, like many other countries, is experiencing a significant demographic shift. Our population is now the oldest it ever has been, with more people currently aged 65 and older than there are children under the age of 15. As with any significant demographic shift, this trend has significant implications for society at large, impacting health care, finance policy, infrastructure, family relationships, and legal issues.
"Elder law" is a relatively new area of legal practice, evolving in response to our aging society. Elder law is not a legal form in itself, such as contract, but an approach to law that focuses on the rights of older adults. The object of the practice of elder law is to allow older adults to live in dignity by protecting their rights. Lawyers practising in the area of elder law might advise clients on wills and estate planning, powers of attorney and incapacity planning, and age-related discrimination.
In elder law, professionalism and the lawyer-client relationship are equally important to the substantive law. A good lawyer-client relationship, in which the client feels respected and is not treated like a child, is essential to reflect the values of independence and dignity that are at the heart of elder law.
A body of substantive law is also developing to respond to the particular legal issues most often encountered by older adults. Some of the legal issues within the ambit of elder law include issues of care, capacity, exploitation, and vulnerability. In 2012, the Law Commission of Ontario released a "Framework for the Law as it Affects Older Adults," to assist legislators and the legal profession in understanding and evaluating how laws and policies affect older adults and provide a foundation for law reform within the sphere of elder law.
Lawyers who practice in the area of wills and estates often become involved in elder law through power of attorney disputes. It is important to remember that while there is some overlap between the practice of estates law and elder law, the interests at issue are different. While estates disputes are fundamentally about money and property, elder law is about the rights and independence of a person who may be more likely to be vulnerable due to advanced age.
Access to justice is a concern in the area of elder law. Elder law issues impact low-income seniors equally or more so than those who can afford to hire a lawyer. It does not matter how much money is at issue, for example, in a power of attorney dispute, when the rights and independence of an individual are at risk. It can be equally catastrophic to an older adult if someone is exploiting him or her to steal a small pension cheque as it would be to steal tens of thousands of dollars from a senior with greater financial resources.
There are some resources for older adults who cannot afford a lawyer to receive legal advice in Ontario. The Elder Law Clinic at Queen's University Law School (QELC) provides free legal services to low-income seniors in Kingston and the surrounding area. QELC was the first law school run elder law clinic in Canada. There is also a community based legal clinic in Toronto for low income senior citizens, the Advocacy Centre for the Elderly (ACE). ACE is funded through Legal Aid Ontario. In addition to direct legal services, they provide legal education to the public and engage in law reform efforts.
Especially within the context of our aging population, it is important that everyone, not only the wealthy, consider planning for old age. Lawyers practising elder law and free legal clinics alike are valuable resources that can help people maintain independence and age with dignity.
Ian Hull and Suzana Popovic-Montag are partners at Hull & Hull LLP, an innovative law firm that practices exclusively in estate, trust and capacity litigation. To watch more Hull & Hull TV episodes, please visit our Hull & Hull TV page.
Follow HuffPost Canada Blogs on Facebook