Perhaps you will be shocked to find out the banks' worst kept secret, or perhaps it is something that you already knew, but never recognized as a valuable piece of information.
Lending institutions protect themselves by securing the loan with the property that they are financing. This gives the moneylender some assurance that the property owner will pay back the borrowed money on time as specified in the original mortgage agreement and as long as you keep making your mortgage payments, everybody lives happily ever after.
However, if the homeowner begins to fall behind on mortgage payments, the dream of owning a home could become your worst nightmare, not only for you but also for the lending institution.
What is the secret that the bank does not want you to know? The bank does not want to take away your home! I know it sounds absurd, but by the time you finish reading this article you will be persuaded that it is an accurate statement. Allow me to go a step further; the very last thing that the bank wants to do is foreclose on your property. It will become an extra expense that they don't need to incur and it will cost them thousands of dollars to take a property through the foreclosure process. Now you may be asking yourself: If that's true, why are they threatening me with foreclosing my property? What do they really want?
There is a simple answer: the bank collection agent wants to scare you into making up the late mortgage payments, and by doing so, ensure you will continue to make your payments on a regular basis until the end of the term as specified in the mortgage agreement. The threat of foreclosure is the only tool that the bank has at its disposal to persuade you to make the mortgage payments.
Furthermore, once the bank initiates the foreclosure process, the laws regulating the banking industry require them to report that property as a non-performing asset. Doing this will hinder the bank's capacity to borrow more money and will affect its overall credit rating. The bank must try to avoid having to report a non-performing asset on its books at all cost. In many cases, banks intentionally delay initiating a foreclosure proceeding for up to six months, and sometimes even up to a full year, to avoid reporting the property as a non-performing asset.
The 'non-performing asset' problem or the NPA, as it is commonly known in the banking and financial industry, affects the banks in more ways than you and I may care to know. These three simple letters strike terror in the banking sector and business circles. The dreaded NPA rule simply states that: "When interest on a loan or any other monies is due to a bank and it remains unpaid for more than 90 days, the entire bank loan automatically becomes a non-performing asset." They will go to great lengths to avoid having to report a property as a non-performing asset.
Why would three simple letters, "NPA," cause such terror to a financial institution?
There are a number of problems that will arise from having too many NPAs on the bank's books. The biggest problem is that the bank must have a certain amount of dollars in cash reserves. If their levels of non-performing assets become too high, they will have to put more cash into their reserve account to compensate for these non-performing assets. This means they now have less money to lend. In addition, they now have to deal with a house that they don't want because it will become a money pit. Furthermore, they will not be able to make a profit on it because of the way mortgages are structured.
In their quest to maximize their profits, banks structure mortgages in a way that they are paid the majority of the interest up front or at the beginning of the loan term. This is called a front-loaded mortgage, and most mortgages are structured in the same way. This means that in the early years of your mortgage you have not built much equity in the house because the majority of your mortgage payment was slotted to pay for the interest on the loan.
Often banks find that their asset (your house) is worth less than what they lent out, and once the bank takes ownership of your property, they not only have an administrative and legal nightmare, but they are about to take a financial bath!
Even though I am not a bank advocate, I am certain that if you were in the bank's situation, you would be forced to do the exact same thing. The bank does not have any other recourse. The only legal recourse available to them is foreclosure in order to try to minimize some of their losses. However, that is their very last option.
Can you see the predicament that lending institutions find themselves in? On the one hand, they are losing money by not receiving your mortgage payment and on the other hand, they can't really afford to foreclose on you because of the negative consequences this will bring them.
While this is an admittedly simplified explanation of how financial institutions operate, the bottom line is that banks are in the "money buying and selling business." To put it in clear and simple terms, the bank's profit is generated by the spread created between the interest rate that they pay you on your money and the interest rates that they charge on the money that they lend out. The bank pockets the difference. For the bank to make any money, it must lend out the funds in its possession, or find some sort of investment vehicle that will guarantee a rate of return greater than its cost of borrowing.
Consider the main motivating factor for a bank to be in business. It is not to provide a service to the general public; they are in business to make money. In a foreclosure case, they will most likely lose money. As the old saying goes, "the best way to make money is to stop losing money." Having the knowledge of how lending institutions operate is empowering. Since you now know that lenders don't want to foreclose on your property -- and you don't want them to foreclose on you -- you have common ground to work out an agreement that will stop the foreclosure process and satisfy both of your needs. Remember: The bank does not want to foreclose your property.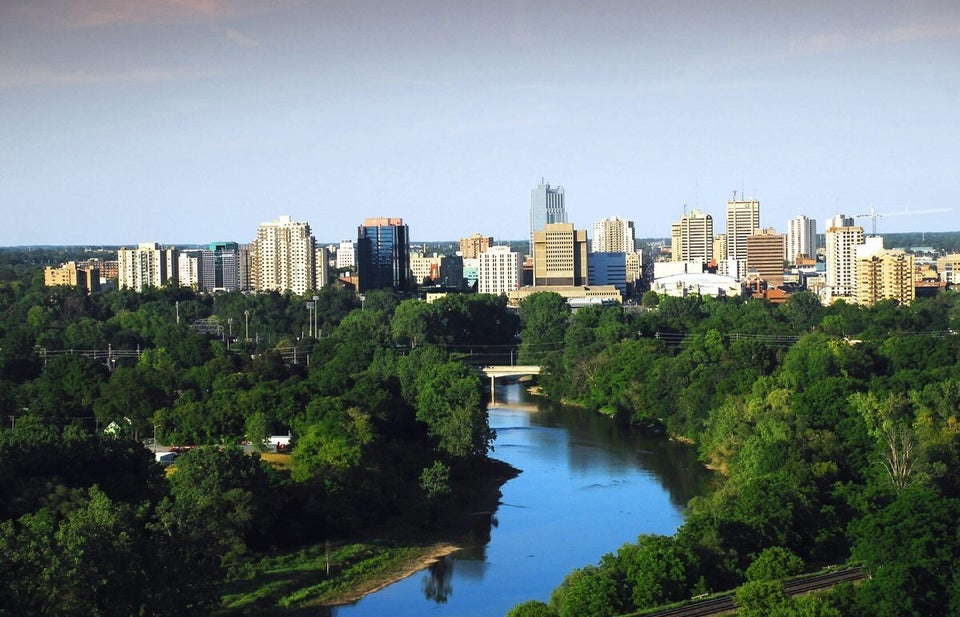 Cities With The Biggest Housing Price Hikes 2007-2012