Well, it's happened: Prime Minister Justin Trudeau has landed a gag in "The Simpsons."
On Sunday's "Havana Wild Weekend" episode, the family ponders where to go to get medical treatment for Grampa "Abe" Simpson, who is let down by a veterans' hospital as well as his retirement home.
After another veteran suggests Cuba, Marge says the communist country sounds dangerous and proposes going to the Great White North instead.
"I don't wanna go there, now that that commie Trudeau is in charge!" Abe says. "We're going to Cuba!"
In a weird coincidence, Trudeau kicks off his visit to Cuba on Tuesday, decades after his father Pierre Trudeau visited the country.
The latest Simpsons episode also followed up on the show's prediction 16 years ago of a Donald Trump presidency. Bart is seen writing "Being Right Sucks" during the show's iconic opening.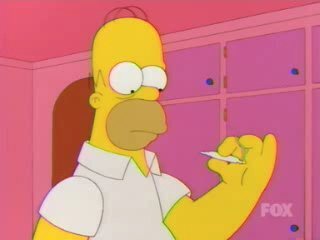 Most Controversial 'Simpsons' Moments
Popular in the Community