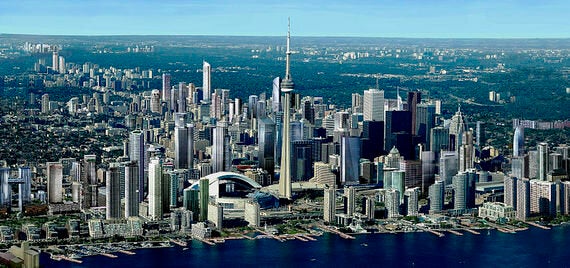 Photo: http://blog.mailbigfile.com/
All eyes are on Toronto. Canada's largest metropolis has had a record year in tourism with almost 40 million visitors and $7.2 billion spent. But what exactly is it that's bringing visitors in droves? Perhaps it's the low Canadian dollar, the annual TIFF festival, or maybe they're hoping to meet the six God himself, Drake - who let's face it, has definitely helped put Toronto on the map. (Shall we bow down?) Whatever it is, Toronto is one of the hottest worldwide destinations this year.
With over a million bookable properties on our site, we've uncovered the top spots making The Six the place to be. Whether you're planning a visit or happen to find yourself in the TDOT, these are the places to be.
Voted as the second trendiest neighbourhood in the world, this is where you want to be. Overflowing with restaurants, bars, indie cafes, boutique stores and art galleries, it can be easy to get lost in this hipster haven. Home to one of Toronto's chicest green spaces, Trinity Bellwood's Park is a must for anyone seeking for an authentic Torontonian outdoor experience. Get there early on the weekend as it gets busy quickly with Toronto's in crowd looking to catch some sun, have a picnic or let their puppy out for some fresh air. The artsy neighbourhood also boasts Graffiti Alley, a block where street art is both 100 percent legal and praised. To truly immerse yourself and feel like a local, consider a stay at JJ Furnished Apartments Downtown Toronto: King's Luxury Loft, where you'll find a fully equipped kitchen and a rooftop patio with city views.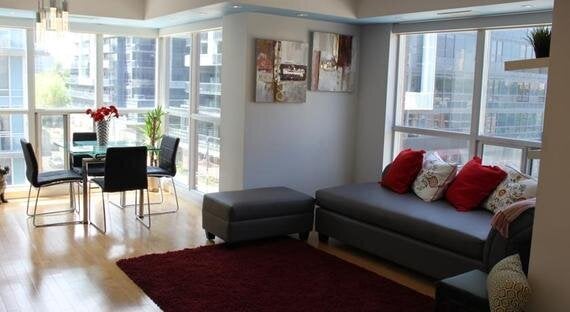 Forget about Broadway, Toronto's entertainment district is a cultural mecca. The lavish street corners house two major theatres, the National Ballet, Toronto's Symphony and the Four Seasons Centre for Performing Arts. All of the city's major concert and sporting venues can be found here, as well as key attractions like the CN tower and Ripley's Aquarium. And if that wasn't enough, each year the neighborhood hosts the annual Toronto International Film Festival (TIFF), where you can catch world premieres of Oscar-worthy films. If you're hoping to bump elbows with A-list celebs, stay at the luxurious Shangri-La Hotel during TIFF and you might just find yourself sharing an elevator ride with a world superstar.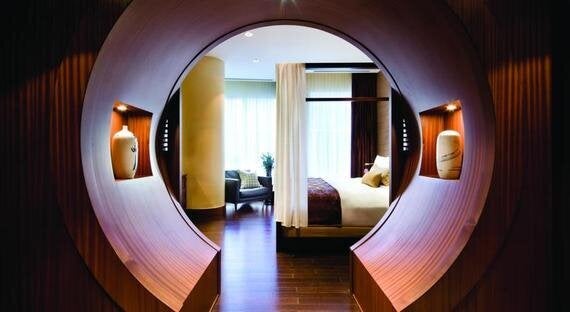 OLD TOWN - ST. LAWRENCE MARKET & DISTILLERY
One of the oldest and most distinguished neighborhoods in Toronto, this former downtown area draws in visitors from around the world. Its unique 19th century architecture reveals rich and diverse history, giving newcomers a scenic walk down memory lane. The most prominent attraction of course is the St. Lawrence Market, with over 200 vendors selling fresh produce, meats, breads and the iconic peameal sandwiches. Over in the Distillery District, you'll find restaurants, bars, galleries and cafes sprinkled along the cobblestone streets. Book yourself into The Ivy at Verity, a former 1850s chocolate factory, turned small luxury boutique hotel in the centre of Old Town.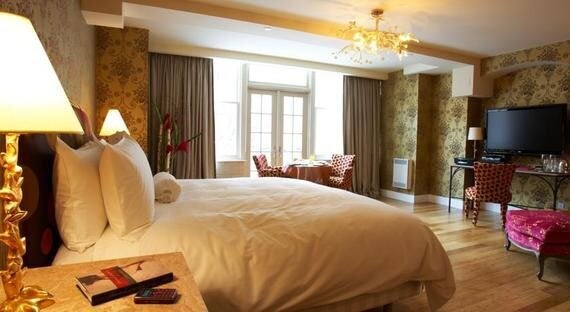 A trip to Toronto isn't complete until you make it down to the stunning lakeside Harbourfront. A sprawling and vibrant community, the area is a haven for culture with live entertainment, art exhibits and food festivals taking place year round. The pedestrian friendly streets, open green spaces and walking paths make it the perfect spot for a leisurely stroll along the pier. Replenish at any of the lakeside restaurants and enjoy unbeatable skyline views. Finally, with easy access to the ferry terminal, consider a day trip at the Toronto Island for a refreshing escape from the bustling downtown core. Moments from the Harbourfront you'll find one of Toronto's most iconic hotels, the Fairmont Royal York Hotel, a luxurious historical property surrounded by some of the city's best culinary and nightlife destinations.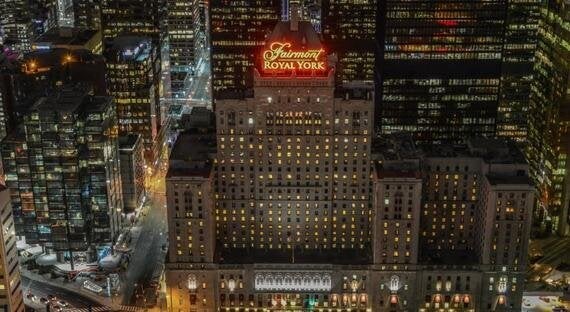 Considered Toronto's crème-de-la-crème, this posh district is a fashionista's dream come true. Often compared to areas such as Fifth Avenue or Rodeo Drive, Bloor Street is where you'll find the major fashion houses from Chanel and Louis Vuitton to Gucci and Tiffany's, expect nothing but the best. You'll also find the uniquely Canadian departmental store, Holt Renfrew, which has everything you could ever want under one roof. Besides the shopping, this community has by far some of the chicest and best reviewed restaurants in town including seafood extraordinaire, Joso's. Head to Cumberland Street to uncover local artists and galleries, boutique shops or stop by one of the many patios - perfect for people watching. Nearby you'll find attractions like the Royal Ontario Museum and the Bata Shoe Museum, which houses the world's largest collection of shoes throughout history. And if you're here, you might as well just go all out and stay at the luxurious Sky Suites Yorkville. The self-catering penthouse suite, has floor-to-ceiling windows, marble bathrooms and is the perfect home-away-from home.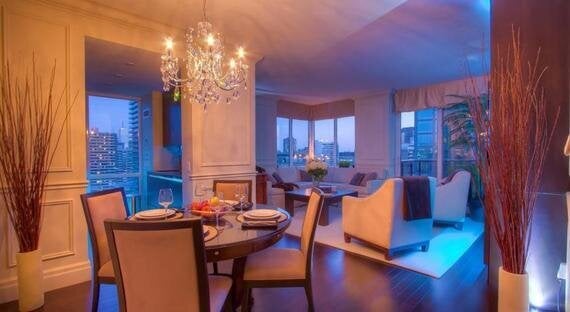 Popular in the Community